For our Best of 2015 coverage, we once again decided to reach out to some friends of the blog to get an idea of what made the year in music so great for them. For the next installment in the guest series, Sonny Baker (Wooden Waves, A Hotel Nourishing, Lazlo Hollyfeld), submitted his year end list. Baker will be performing with his new trio this Friday, December 11th, at Mohawk Place.
Make sure to follow all of the blog's year in review coverage throughout the month of December.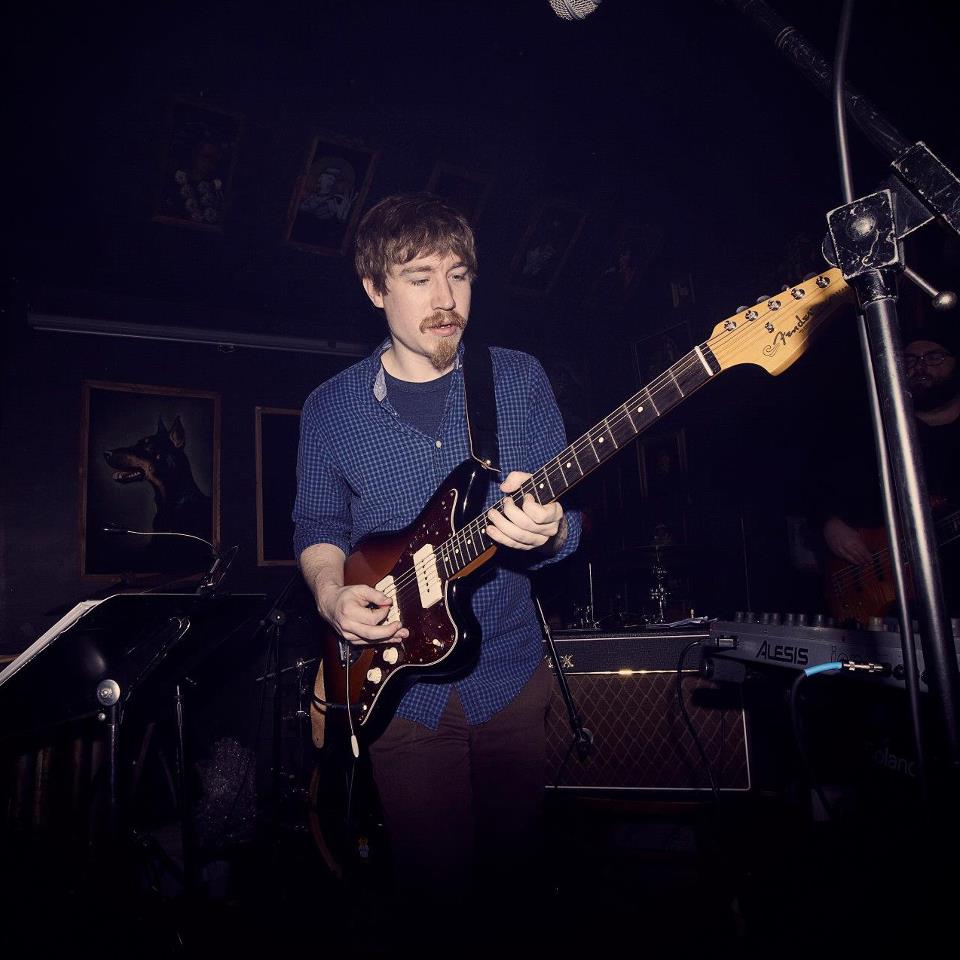 The original list I compiled contained 12 shows, 15 albums, and 6 local albums. Here is my attempt at narrowing that list down, a list that contains my favorite musical moments from this year. I'm in no way saying that my opinion matters and/or that these are THE best musical moments. They're just my favorite.
Favorite Shows of 2015
Dave Rawlings Machine @ Babeville – 11/05/15
This show takes the cake for my favorite of the year. Dave Rawlings is one of those guitar players I could listen to on an endless loop. The harmonies were mesmerizing and talent was endless. No amplifiers. No drums. Only acoustic instruments mic'ed up echoing throughout Asbury Hall. The show included two sets full of covers from Neil Young, Bob Dylan, The Band and Bright Eyes. Several songs from both of Dave Rawlings' albums, as well as a few Gillian Welch tunes. Rawlings also co-wrote "To Be Young (Is to Be Sad, Is To Be High)" with Ryan Adams and they blazed through their own version.
Blake Mills @ Bearsville Theatre, Woodstock, NY – 7/24/15
For those who are not familiar with Blake Mills, I'll give you a brief introduction. Blake is a pure virtuoso or a wizard, as Marc Maron called him on his WTF podcast. His guitar playing is absolutely beautiful. He can go toe to toe with any of the greats. For example, he was invited to play Eric Clapton's Crossroads Guitar Festival in 2013 alongside Jeff Beck, Derek Trucks, Buddy Guy, Robbie Robertson and many more. When he's not touring with Fiona Apple or producing the newest Alabama Shakes record, Blake's ripping into songs from his solo catalog. "Break Mirrors" and "Heigh Ho" are incredible records.
On this night, he performed most of those songs, as well as a killer version of "When I Paint My Masterpiece." Dave Calos (Bearhunter/Applennium) and I were in complete awe watching Blake tear apart his guitars. It was a jaw dropping performance in a small barn in Woodstock.
My Morning Jacket @ Artpark & Playhouse Square, Cleveland, OH – 7/22 & 6/03
I was fortunate to see My Morning Jacket twice this summer. Both of these shows were great. I couldn't add one without the other. MMJ continue to prove they're one of the best live bands, period. This was the 5th and 6th time I've seen the band, and they have never disappointed me.
Alabama Shakes @ Artpark – 9/22/15
Sound & Color happens to be one of my favorite albums of 2015. I was incredibly excited to see Brittney Howard & co. blast the new songs into my face.  I knew the show was going to be great, but I guess I wasn't prepared for the pure fiery power of the band and Brittney's unbelievable voice. This show exceeded my expectations and left me feeling like a ragdoll. Incredible.
Ohne–Ka & the Burning River @ Hoyt House – 3/27/15
These dudes rule. I thought about just writing that but I guess I should elaborate. Ohne-Ka are from Syracuse and I believe this was their first show in Buffalo. If Neil Young played guitar in Explosions in the Sky and EITS joined forces with Neurosis and Mogwai then you would have Ohne-Ka & the Burning River. Their songs are beautiful, heavy, sprawling, melodic masterpieces. Being wrapped up in a tornado of their distortion in the basement of Hoyt House was definitely a highlight for me this year. I hope they come back soon.
More awesome shows
Sebadoh @ Mohawk Place
Spoon @ Canalside
Sturgill Simpson @ Town Ballroom
Father John Misty @ Town Ballroom
Paul McCartney @ First Niagara Center
Favorite Albums of 2015
Cloakroom – Further Out
I've probably listened to this record more than any other this year. Constantly had it on repeat at work. I love the perfect balance of big drums and big fuzz.
Alabama Shakes – Sound & Color
I wasn't in love with their first record but this one hits me hard. These songs are much more adventurous than the first record. Brittney Howard's voice is in prime shape, as well as the songwriting.
Tame Impala – Currents
Kevin Parker hasn't done any wrong, in my opinion. His work keeps getting stronger and stronger with every release. This album rules.
Wilco – Star Wars
So, yeah. Wilco happens to be one of my all-time favorites and they surprisingly dropped a new album this year. And yes, of course I'm going to put them on this list. Buuut, this album is very cool. Not the typical dad-rock Wilco. I have nothing against the dad-rock Wilco, I love it. This is much looser, relaxed, and adventurous.
My Morning Jacket – The Waterfall
Ok, the same applies here. I love this band.  And I feel like there's little gems of what make this band great, sprinkled in every song. It's a platter of MMJ goodness.
More awesome albums
Title Fight – Hyperview
The Arcs – Yours, Dreamily
Jim O' Rourke – Simple Songs
Jaga Jazzist – Starfire
Kendrick Lamar – To Pimp a Butterfly
Favorite Local Albums of 2015
Newish Star – His Excellent Ray
I'd like to put everything that Newish Star released this year on here. I love it all.
The Naturalists – Home Honey, I'm Hi
Catchy songs. Big guitars. Awesome production from Quiet Country Audio.
A House Safe for Tigers – A House Safe for Tigers
By far, one of the best albums to come out of Buffalo this year. A glorious blend of Yo La Tengo, Beach Boys and Soft Bulletin – era Flaming Lips.