As far as bands go, there are many comparisons you could hail in speaking between the two. They each frolic on the edge of rock, offering a heavy improvisational approach to their music that transcends the boundary of genre and gives a dynamic sense of adventure to their respective sounds. And just as moe. cut their teeth around the gritty Buffalo bar scene before breaking into regions far and wide, so too did Aqueous, albeit over a decade later. But around here the footprints still feel fresh, and time has a funny way of morphing conceptions, of turning prodigies into legends and making legends seem they always were.
Though maybe that's just my tendency towards romantic analogy when it comes to music. After all, I'm still young, and I can't say that I was entirely present for either group's ascension to their current music posts. To start, moe. came up through the mid-nineties, a decade in which I was still enjoying the clemencies of my single digits. Coming together at the University of Buffalo when I was only an idea, their paths eventually led them to, well, many things, both profound and not. However for the purpose of this article, I'll choose mainly to look at their impressive fourteen-year and running tenure as hosts of Summer Camp, a music festival they have fostered since it's earliest beginnings.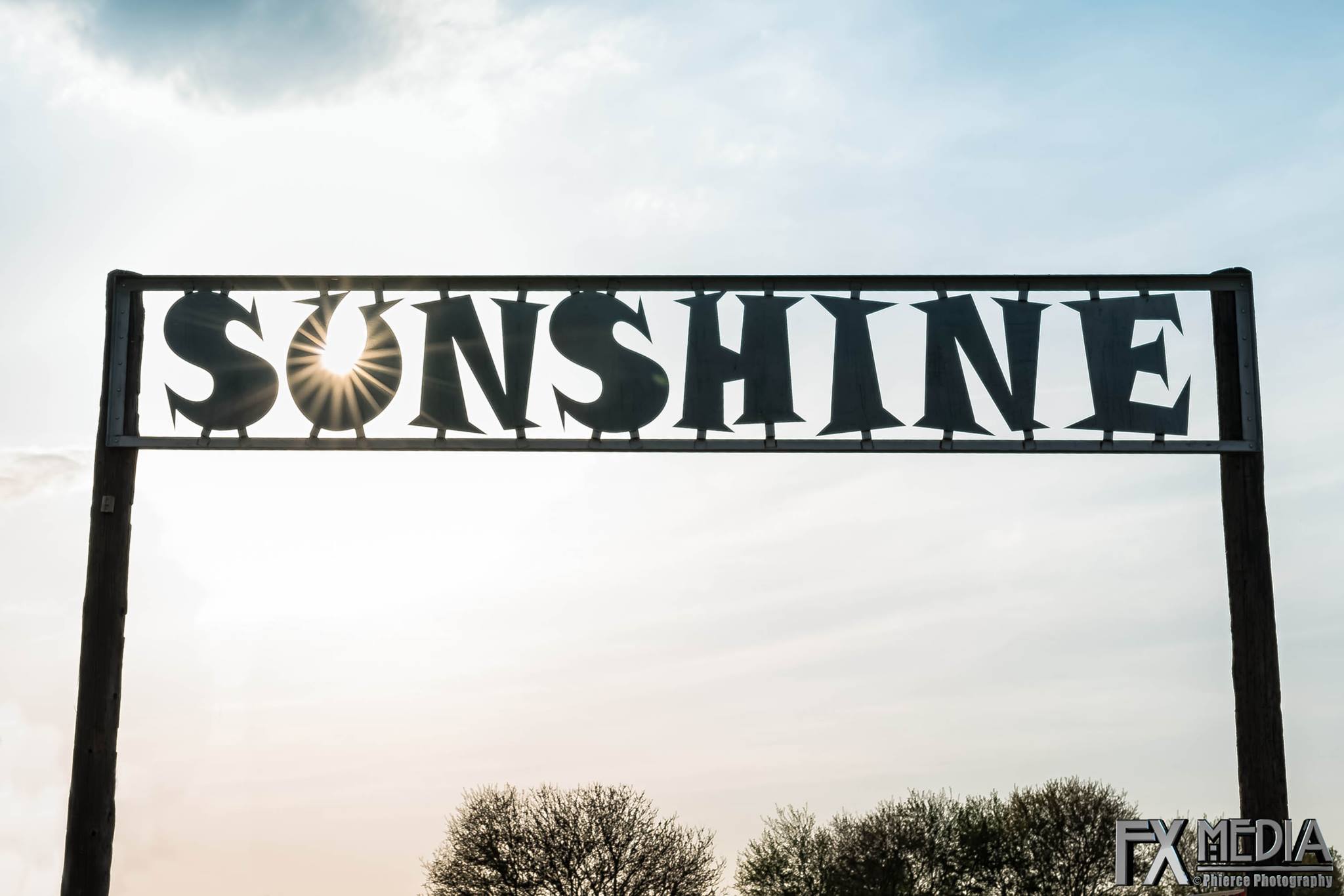 As for that other band, luckily time will prove more forgiving in hopping on to watch their climb. They are one of those local groups that have managed to stamp their impression on the lips and conversations of nearly all those involved in the Buffalo jam scene. Never having been to one of their shows, I've always maintained a respect for them at a distance; likely through the countless bills I've seen on café bulletin boards touting their name as the headliner, and in the endless stream of compliments I've heard thrown their way over shared cigarettes on the dimly lit patios of your typical Allentown or Main Street venue.
In my third year attending the festival, I thought this article might be a good license to reach out to both these groups that would be a long way from home this weekend in Chillicothe, Illinois.
I linked up with moe. drummer Vinnie Amico via phone on a rainy Friday afternoon five days before I would depart for my Summer Camp excursion. When asked about the relationship that moe. shares with this festival—how they became involved with it and what this entangled history means to the band—his response arose from the musings of a man who clearly finds gratitude in the living he has come to make for himself.
"We were doing something called Summer Sessions in the summer of 1999, and one of the promoters that wanted to do it was Jay Goldberg Productions, and Ian Goldberg…it had this little wooden stage and there were about 1,000 people. And the next year Ian said, 'we want to throw a festival here. We want to try to build a festival around you guys and make it a yearly thing'…and it's gone from being moe. and a thousand people to, you know…"
Here he interjects a laugh, knowing full well the scale of improvement his band has overseen this festival take.
"…to being moe., Umphrey's, Zach Brown, Trey, Bassnectar, all those, and about 20,000 people."
"Basically we have some sort of a vested interest in the whole thing, because we kind of started it with Ian and Jay. And we've been building it every year, we've been a part of it since its conception."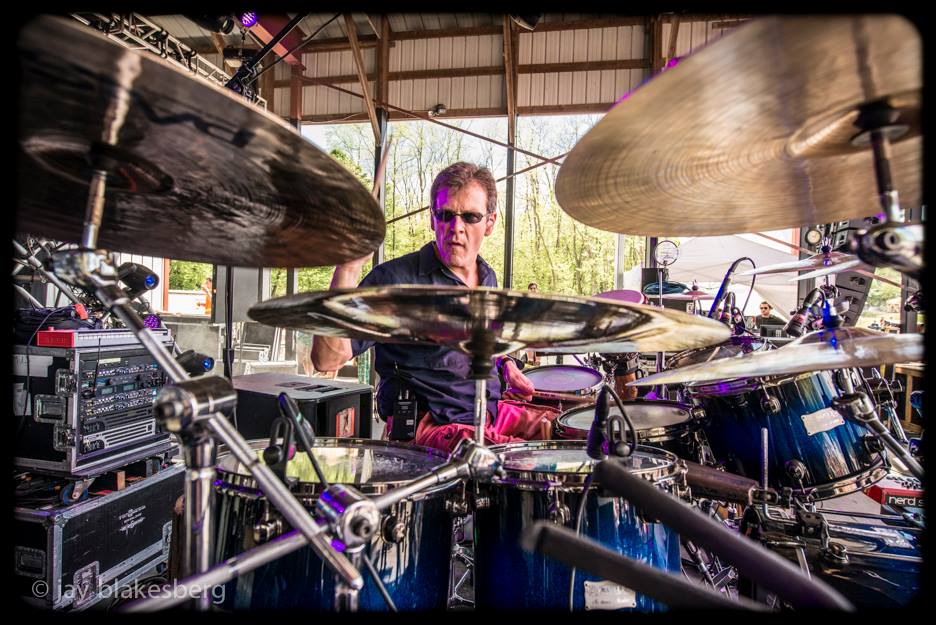 Seeing them play in the Summer Camp setting, you can tell they are a band that feels at home. I stumbled into their Sunday acoustic set just in time for the beginning of a second song "Nebraska," the first of theirs I'd ever heard way back when through the blasting stereo of my brother's '98 Jeep Cherokee. It's that perfect kind of windows down, summer time tune that makes you want to belt out the words if only you knew them all.
As the set progressed, I watched as Al Schnier, switching from his usual guitar, sneered gently at the sound booth through the forgiving strokes of his mandolin when the speakers momentarily vacillated in level. It was the look of a man who wanted to get it right, because it was this man and this band that have put so much energy into seeing this festival flourish, through all of it's inescapable imperfections.
It was moe. at their best, mixing it up as usual with some country-rubbed flavors of bluegrass and some groove-arousing nuances of inventive collaboration. Ex-Cornmeal Violinist Allie Kral came out late in the set with Floodwood mandolin player Jason Barady, inspiring the crowd to kick up plenty of dust under a heavy midwestern sun. They played songs both young and old, and never hesitated to change direction if the music was pulling them a different way. It was classic moe., but then again, what do I know? These guys don't really have a classic; they just have fun.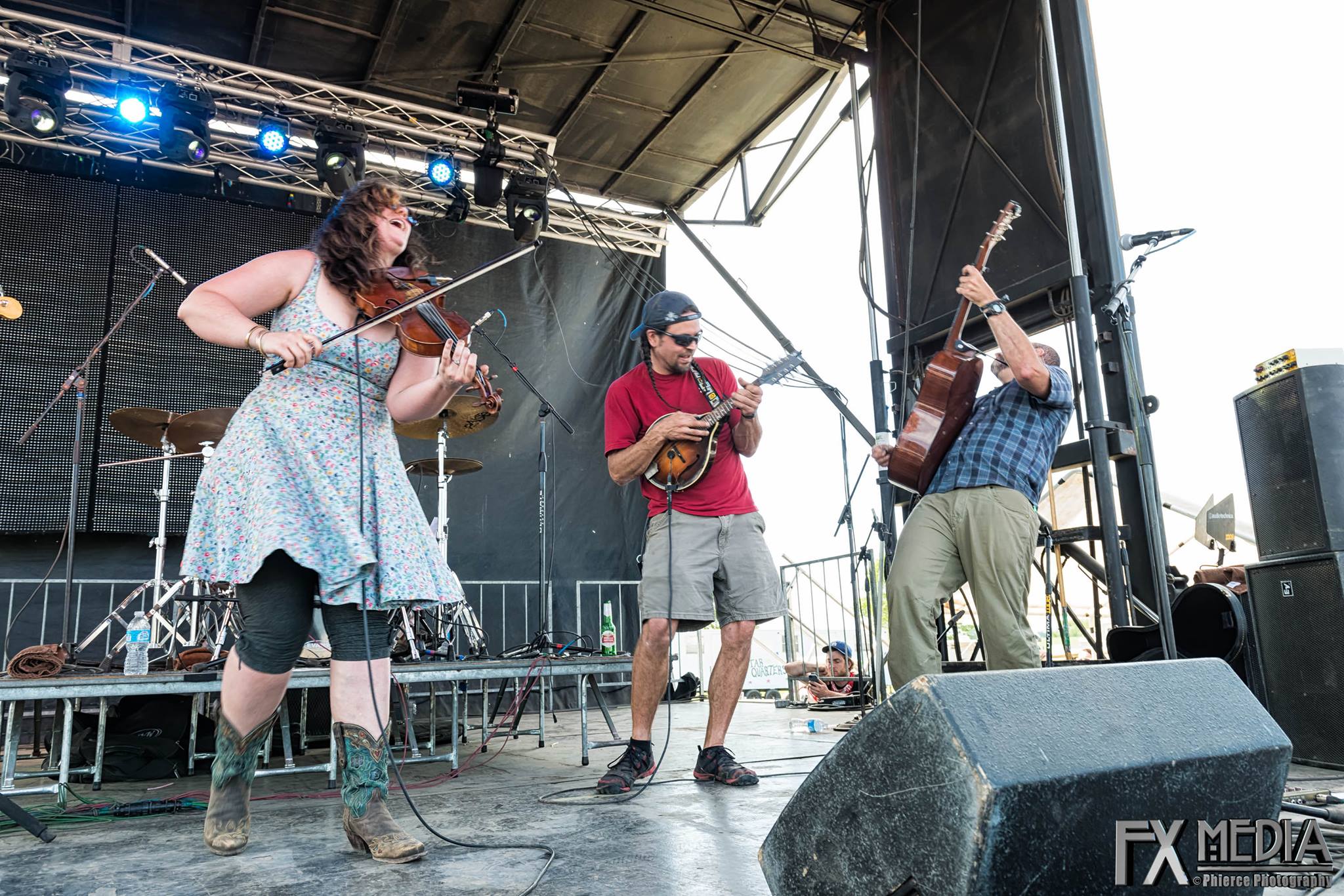 My interview with the guys from Aqueous proved a little different. We met up on the blistering black top outside of the Red Barn, Summer Camp's intimate late night venue turned artist check-in during the day. The whole band plus manager was there, and for some reason, I had less butterflies in my stomach. Maybe I was feeling less star-struck (no offense guys), or maybe it was the series of amiable texts that we traded in the days leading up to the festival. Wandering over to the shady refuge of the most secluded tree we could find, our meeting almost took the form of a laid back powwow. The group sat Indian-style in a tight circle around the cell phone that would double as my recording device for the session.
Our discussion opened with the band giving gratitude for the community they have always found in Buffalo. Their residency at Neitzsche's and the encouragement they received when branching out to play more songs of their own. The support they experienced in the general prioritization that the city takes in culture—music and art especially. And when the conversation moved towards discussing Buffalo as a whole, I'd say Dave Loss summated it best: "You know what, Buffalo is just a little bit cooler than Detroit."
To put it simply, they were just a group of guys, cracking jokes and laughing generously through the accommodating thoughtfulness of each response. They would interject seamlessly on each other's remarks, always on beat and never with hesitation in giving humble credit where credit was due.
Though they have a progressive likeness to Umphrey's McGee that I've heard many summon as a comparison, when asked to speak on other influences, they said it was moe. that gave them their first jam experience. Words like 'respect' and 'inspiration' seemed to emerge frequently.
"I remember one of the first shows that we all kind of saw together was in 2007 when they played at Thursday in the Square. That was one of the first times we saw a jam band and that dynamic and we were like, oh man…" commented guitar, vocals and keyboardist Dave Loss. Here, guitar and vocalist Mike Gantzer picked up on his thread without delay.
"Yeah that was pretty mind blowing, because before that we weren't really listening to the jam type of stuff…We saw that show and it just kind opened up a lot of doors for us. I saw them play different styles of music, and I saw how they integrated the two guitars and how they worked together, and there was just this awesome energy. I'd never really been to a show like that."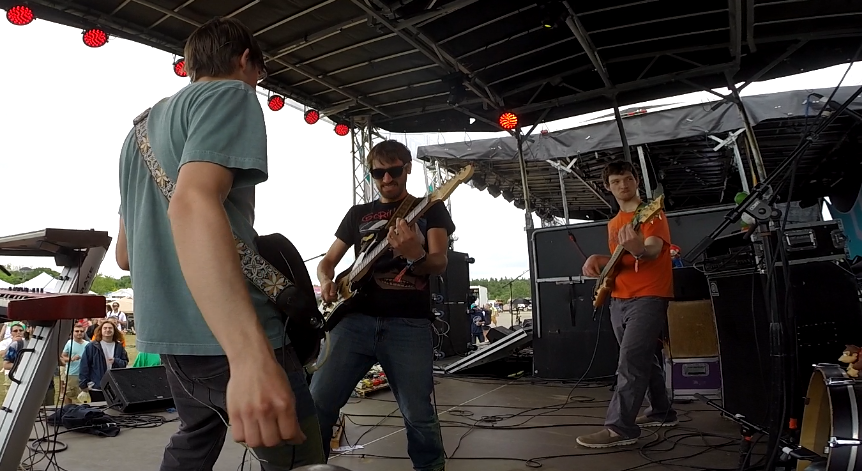 In terms of integrated guitars, it seems that the band really did take this notion to heart, and then ran with it. Where Gantzer played a clever guitar that kept melody in mind, Loss was there to fill in the cracks, gently prodding him on, so that when Mike stepped out for a solo you got the feeling he was unleashing things that surprised even his band.
Then there was drummer Nick Sonricker, rocking so hard he drew blood from his nose—on the very first song. I grooved away under the careening plucks of Evan McPhaden's five string bass, and proceeded to let the weirdness bubble up under Loss's flawless maneuvers between keyboard, guitar, and a set of vocals that could lift you away.
And that rap medley they pulled out near the end? Well that was just them doing what they do, dancing out on a limb and shooting brazen smirks into the crowd all the while.
As I stood there mesmerized, my thoughts kept wandering towards the ungraspable measures of time that were so consistently being presented to me. Their masterful shifts of melody orchestrated through what could only be clairvoyance. The calculated seamlessness to their constant changes in tempo. The unrelenting stretch it must take for a group like this to become so tightly unified, in sound and in deed. The blind conviction, the countless stream of hours spent, just for some local guys like these to get to a point to where they're happily jamming away on a festival stage so many hundreds of miles from home.
Even more than this, there is the decades-long span of years it took for a group like moe. to reach the celebrated point they have in their quarter-century long career. The same line that Aqueous looks down now, with nothing less than a confident excitement. And finally, the seeming endowment of this musical mastery onto these guys that were playing in front of me now, the latest jam band from Buffalo to be boggling minds with the stream of conscious music they summon.
With all the research I had done on the two bands melting into my wake, through all the questions I crafted and with all of my interviews and my notes behind me, it was that which I was experiencing in the present that lay situated at the purest foundation of my latest journalistic endeavors. It was the live performance, where the pragmatism of composition blends with the chemistry of communication and the magic of improvisation to make this flow of musicality come into such beautiful existence. Just as moe. had been doing all weekend, so too was Aqueous, finding a way to bring the crowd through the ups and downs of their own artistic expression. It was profound, and yet so simple. Because in the end, it all comes back to the music.
No matter where they are or whom they're playing in front of, for guys like these, that's what it always boils down to. It's operating on a frequency that can only be shared by a select few; lending your self to the road that the music wants to take. And whatever happens next is a function of that surrendering. I think Vinnie said it best in talking about what made the newest moe. album [No Guts No Glory] come so easy: "He [album producer Dave Aron] didn't need the perfect take. What he needed was the energy…We're all friends, we've been doing it a long time, and when we go into the studio we work hard and we have fun doing it."
Photo Credit – PhiercePhotgraphy Keith Griner
Photo Credit – Jay Blakesberg Photography
Photo Credit – MKDevo