Sunday night, Tyler, The Creator, the controversial former/current ringleader of the rap group Odd Future, made his return to Buffalo at an interesting point in his career. The young cult rap superstar had just in recent weeks continually announced then denied the end of Odd Future, and was fresh off the release of his new album which continued to move further away from his debut effort Goblin. So needless to say, it was interesting to see how this show was gonna pan out and how the hardcore Odd Future fans that made up the audience would response to it.
While the show opened with some of Tyler's earliest work from Goblin, including perhaps Tyler's strongest (and most demented track), "Tron Cat," the show was mostly dominated by songs from his new record, Cherry Bomb. I'll admit to not being the biggest fan of the new album, as I feel like the whole record is lost in the all consuming production that seems to surround every song. That said, while these tracks don't really work on the record, I can say that they absolutely slayed live. The pounding beats that surrounded every song gave the show an even further adrenaline boost and the live setting Tyler's voice more room to breathe. Tracks like "Deathcamp" and "Smuckers" especially seemed to go over as absolute bangers with the enthusiastic crowd.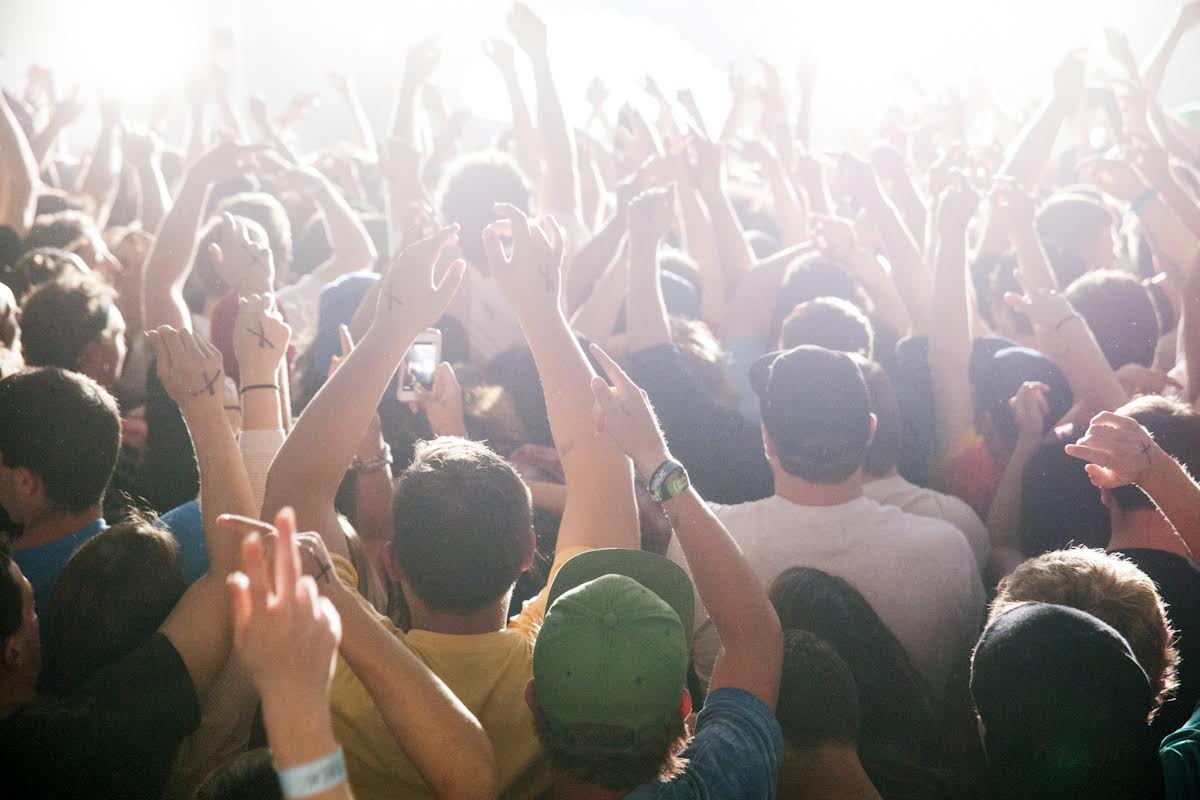 It should also be said how much every live show seems to hinge on Tyler's weird goofy charisma. There's never a live show that I've seen him play where he doesn't look like he's having the absolute best time of his life. Every song seems to begin or end with a goofy or smartass comment and I've yet to ever leave an Odd Future show without laughing. I'd also be remiss if I didn't mention the crowd, as Odd Future seems to draw some of the most fanatical and energetic crowds I've ever seen in my life. It truly is saying something that for all the rock, punk, and electronic shows I've been to, that I still haven't seen a mosh pit that rivals those at Odd Future shows. While last night's audience wasn't quite as ravenous as the first time I saw them (which actually left me bleeding and scarred), it still was an intense and cathartic experience.
While it still appears that Tyler is in a major moment of artistic and life changes, last night's set seemed to show little signs of it. The show still carried the same zany energy and intensity that has been a trademark of the Odd Future shows, and while Tyler, The Creator may not be Odd Future's most talented member, his enthusiastic charisma and massive catalog to draw from probably still results in not only the best Odd Future show, but one of the best in hip-hop. Tyler has stated on various occasions that Buffalo is one of his favorite cities to play, and Sunday night, Buffalo returned the love.
Photos by Candace Camuglia. Click here for full gallery.