This year's summer season has seen no shortage of rain. June saw the Canalside concert site become a giant mud pit after the skies opened up and down-poured on the concertgoers of Shaggy's summer kickoff. With all the incredible acts playing outdoor shows this year in the queen city, all we can do is remain hopeful for nice weather, and that's exactly what we got for Friday night's show at the Outer Harbor featuring City and Colour, Young the Giant, Tokyo Police Club, and Clear Plastic Masks. The lineup was stacked, the skies were clear, the beer was flowing, and the vibes put smiles on just about every face that walked through those gates.
Hailing from St. Catharines, Canadian singer-songwriter Dallas Green (who performs under clever alias City & Colour) can obviously pull a crowd, and his draw is no gimmick. His songs, often thematically centered on love and loss, are masterfully sung with a heartfelt honesty. Taking the stage after the last of the sun's glow was swallowed by the Lake Erie horizon, Green introduced his project to the patient crowd and was met with a welcoming roar of excitement.  His set ran for an hour and a half and featured an excellent mix of songs from all four of his studio efforts.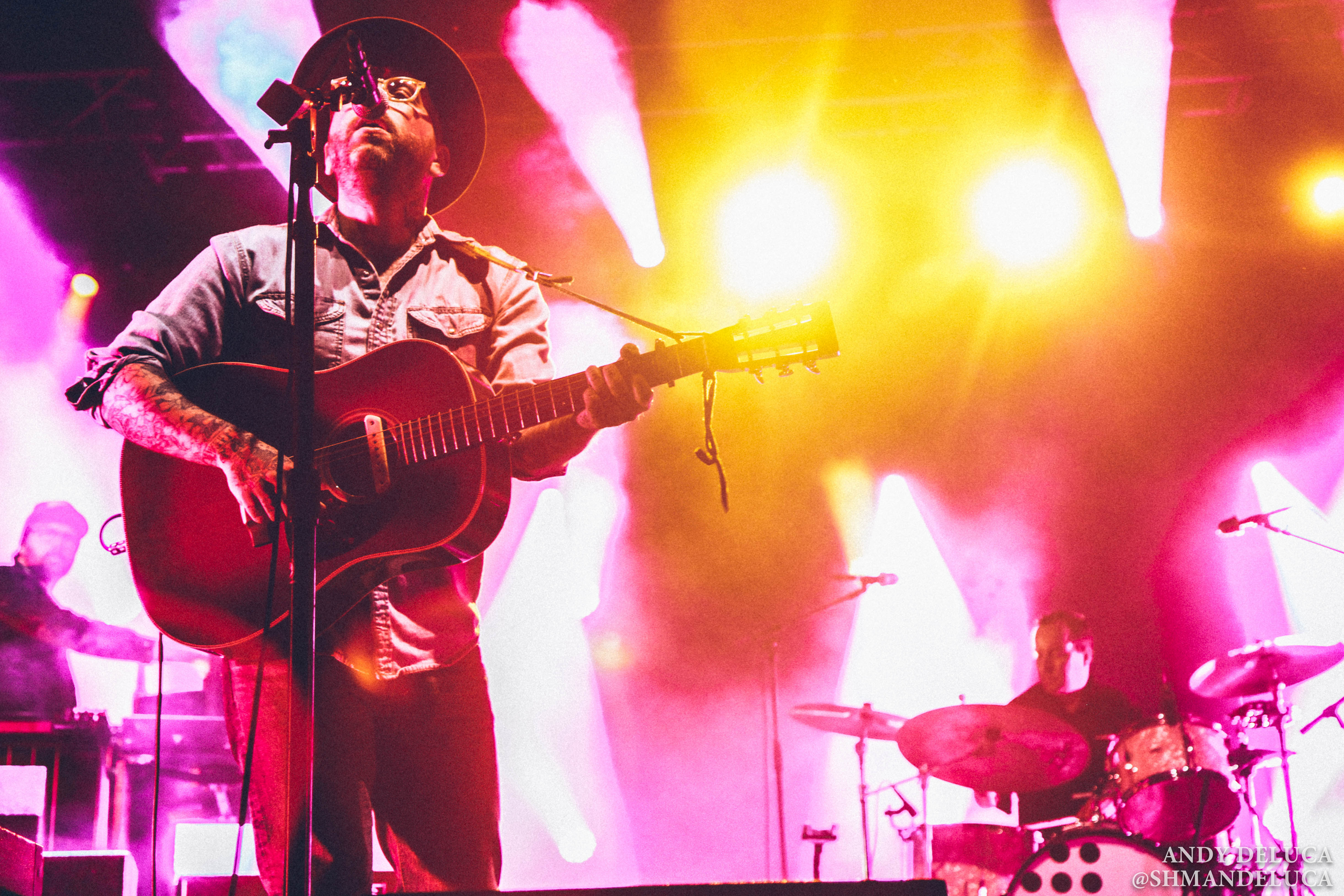 Opening with "Of Space and Time," a mellow ballad off of 2013's The Hurry and The Harm, Green set the mood with his soothing voice – which is remarkably as flawless live as it is on his studio tracks. The song, a pensive tribute to realignment after a failed relationship, touches on loss with lyrics like "..and I'll fight to survive through this thunderous life when we're not side by side." Anyone that listens to City and Colour knows that somber is what Dallas Green does best.
One of the most glaring standouts from Green's set on Friday was his full-band alternate take of "Comin' Home"- a well-known track off of his debut Sometimes, now nine years old. The original acoustic version is intimate—wounded, even—and that intimacy is arguably what makes the song so endearing. The live transformation of the song into a powerful, full-band electric number was a neat trick, but I would have preferred the familiar wail of the original version. I suppose the appropriately-timed fireworks display that lit up the skyway during the fervor of the new rendition served as a consolation of sorts.
Other highlights of his moonlit set included Green's solo acoustic versions of "Save Your Scissors" and "Body In a Box," a beautifully composed full-band version of "Sleeping Sickness," and the epic sing-along that ensued during encore song "The Girl." "Two Coins," another one off of The Hurry and The Harm and also played during the band's 3-song encore, was one of the set's most penetrating songs and turned out to be my favorite of the night. The instrumentation was incredible and Green seemed to have his audience captivated entirely. The whole crowd—myself included—was just swimming in it.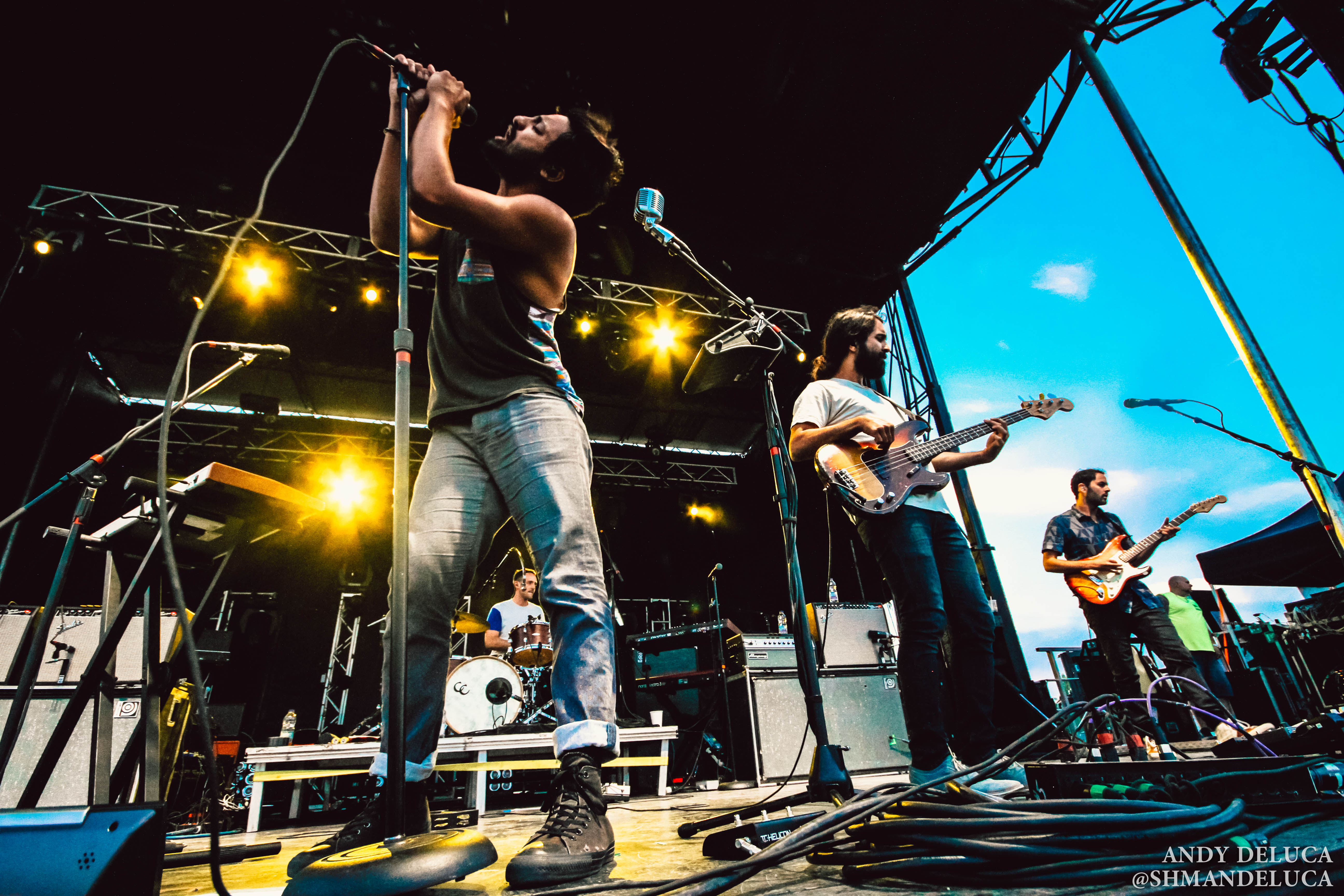 Admittedly, I haven't listened to much of California-based band Young the Giant, but their live performance was strong – a true testament to the group's ability to enthrall their audience and keep them there. Singer and conductor of fun Sameer Gadhia ripped it up on the keys during their set chock full of anthemic crowd-pleasers, which included hits such as "It's About Time," "Cough Syrup," and the fist-pumping zeal of "My Body."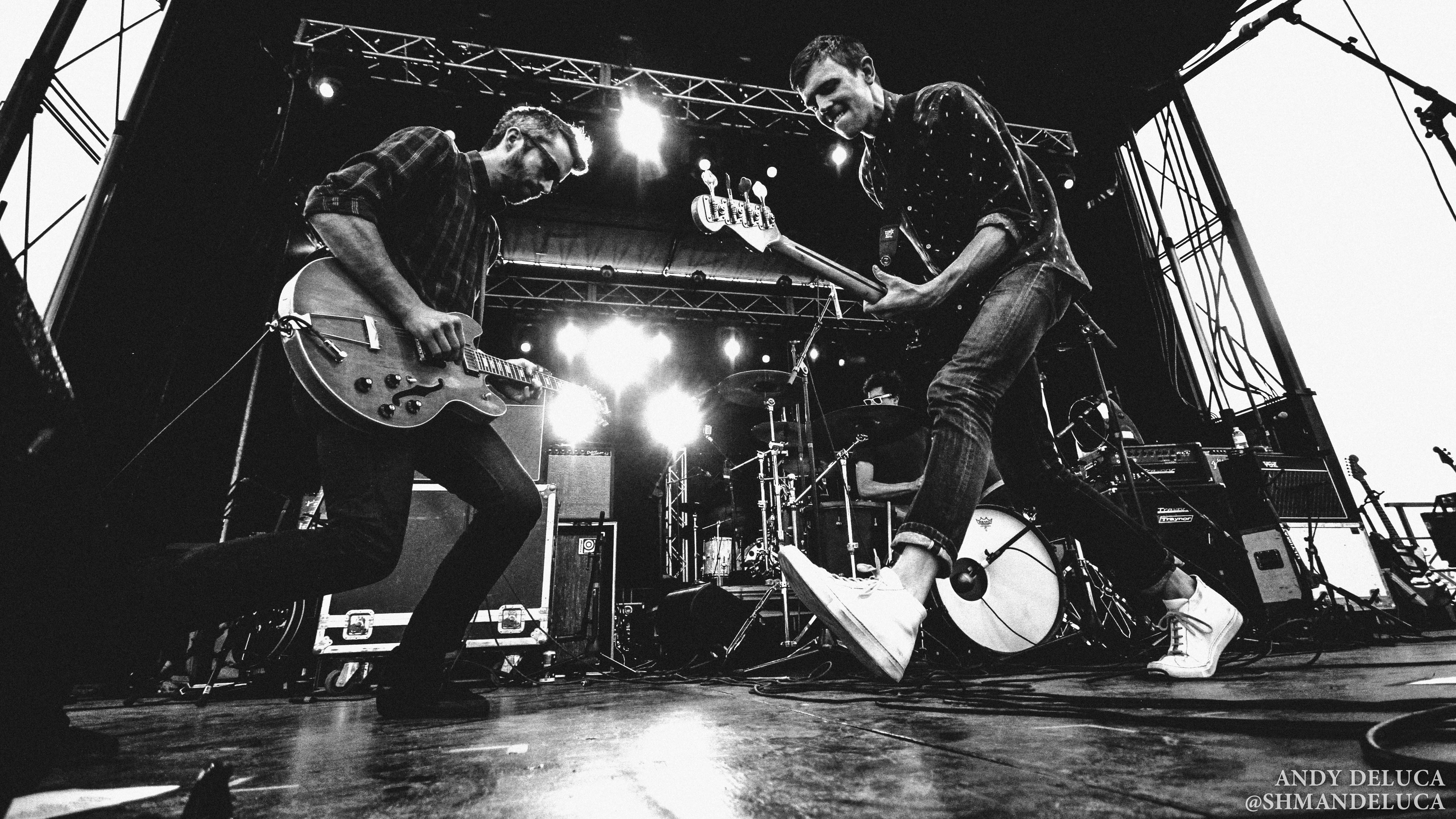 Openers Clear Plastic Masks and Tokyo Police Club seemed to excel at getting the crowd pumped up; both bands played great sets that primed the throng of concertgoers for the remainder of the night. One thing I've noticed about Tokyo Police Club's performances is the different form the songs take when played live. The songs are stripped of their polish but still sound seasoned and practiced. It subtracts from their dance-rock vibe and gives them a much punkier appeal, making songs like "Bambi" and classic "Your English Is Good" (with which they closed out their set) stand right out.
Photo Credit – Andy DeLuca (@shmandeluca)