After half of Buffalo spent the past week left stranded by a relentless snowstorm, it's safe to say that we all probably needed a pick-me-up. With a host of shows already laid to waste by blizzard conditions, Sunday night's Stars show definitely risked becoming the latest casualty of #snowvember. Thankfully though, the stars (pun half-intended) aligned and the city's excellent clean-up crews were able to clear streets in time to make last night's show a reality. Suffice it to say, Stars' show helped provide the pick-me-up this city desperately needed.
The Canadian indie-pop band made its way to Buffalo in support of latest record, No One is Lost, an album that finds the band leaning harder on a synth-pop sound and playing to its dancier sensibilities. This might seem like a minor shift, but it was one that was soundly felt throughout the show, as the band's performance was less the theatrical pop musical I've seen from them in the past and more a grandly inclusive new wave dance party. That said, lead singer Torquil Campbell had lost none of the gusto that's come to be a crucial part of a Stars live show. While a lot of lead singers perform to a crowd, Campbell is one of the few that genuinely feels like he's trying to sing them to/with you. Throughout the show, he could be seen holding hands with those at the front and locking gazes with others around the room in a seeming effort to engage with as many audience members on an individual basis as possible. Every band that produces this kind of anthemic pop seems to strive to make something that feels inclusive, but there's always been something commendable about Stars in both its music and performance that seems to try to relate on a personal level with the audience.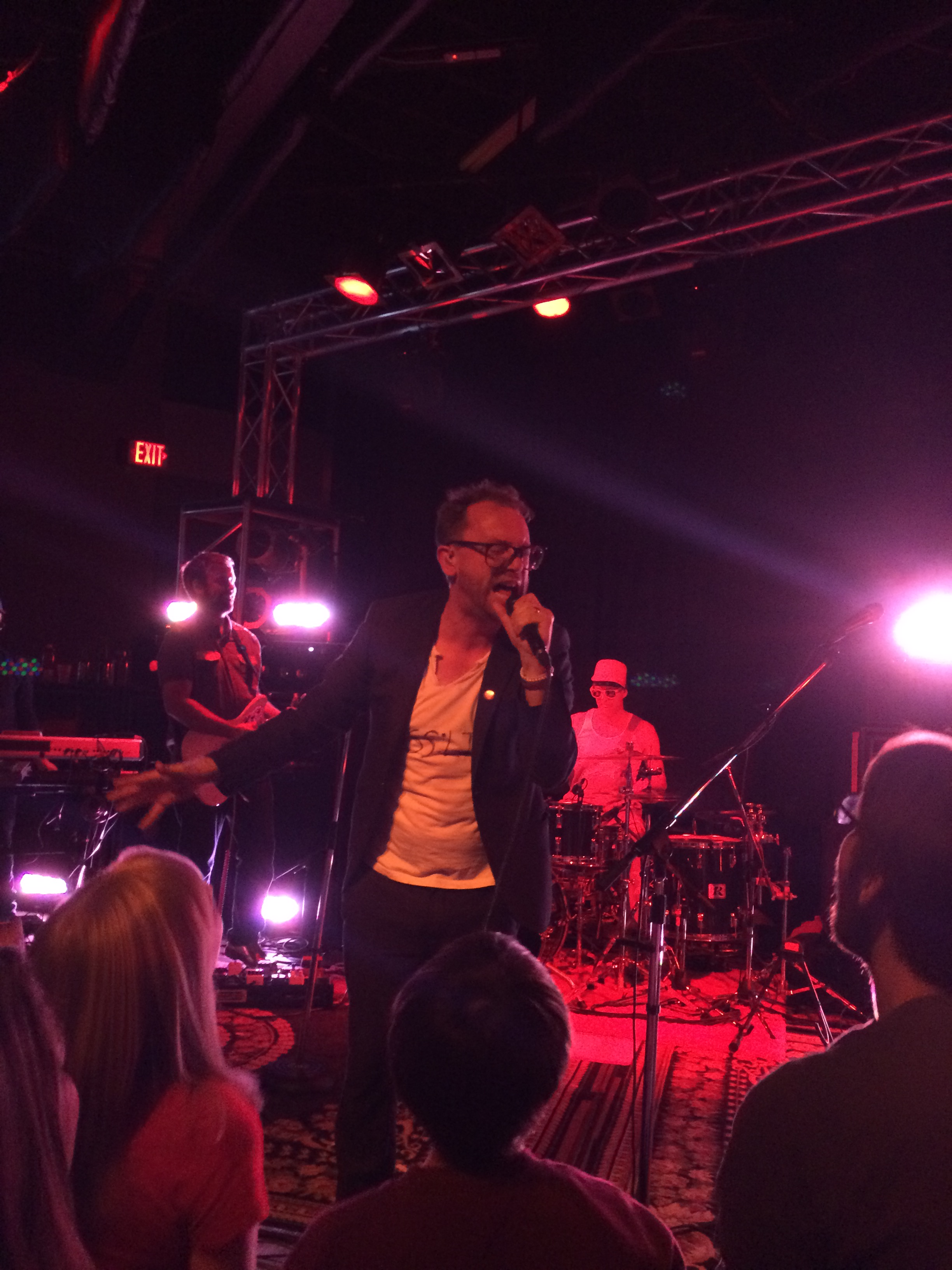 The band's set list seemed to lean quite heavier on newer material, which while might have lead to me struggling to join in the singalongs, helped continue the groovy celebratory tone. New songs like "From the Night" and "Trap Door" may have only been released less than a month ago, but went over with the large adoring crowd like gangbusters. Even older songs like "Elevator Love Letter" and "The Ghosts of Genova Heights" seemed to be given new arrangements that were in more tone with the more electropop sound of the group's new material. That said, when the band did reach back to some of its most emotionally-resonant classics, they were given all the reverence they deserved. Songs like "Dead Hearts" and "Your Ex-Lover is Dead" were beautifully executed and had an entire room singing along word for word.
After a week of harsh weather and cabin fever, Buffalo needed something to lift it's spirits, and the uplifting dance party provided by Stars on Sunday night was the perfect remedy to do so.