Believe it or not, Punk in Drublic is not NOFX's best album. Actually, their best material was released between 1997 and 2006, a hot streak starting with So Long And Thanks For All The Shoes and capped off with the underrated Wolves In Wolves Clothing. Before and after this period, the band released some good albums with great songs but nothing that demonstrated the cohesion, quality, and subtle experimentation of the four studio albums and several EP's (including The Decline and Never Trust A Hippy) released during this time.
An integral part of NOFX's history is Fat Wreck Chords, the independent punk rock label run by frontman Fat Mike and Erin Burkett, his now ex-wife. I won't go into great detail about the label's history, but interested parties should check out the CBC's recent interview with Fat Mike and for a great interview with Erin Burkett head over to Damian of Fucked Up's podcast.
This year, the label celebrates "25 years" of existence (actually it's 24, but we'll go with it), by releasing its 8th Fat Music compilation called Going No Where Fat and embarking on a label tour that showcases veteran artists and  as well as new additions.
Fat Music Vol. 8 is not only excellent as a compilation, it's just a really fantastic record from front to back, perfectly sequenced and curated by the owners of the label themselves. Every track reminds you why Fat Wreck Chords, and the genre it champions, never died or lost its relevance in an industry that so deeply depends on the latest commercial or critical trends. Every song on this record is so good that I feel a little strange suggesting "stand out" tracks, but if you only have nine minutes to spare, I'd check out the tracks by Pears, Me First and The Gimmie Gimmies, Leftover Crack, Night Birds and Bad Cop/Bad Cop.
Here are some photos from last weekend's 2-Day Fat Wrecked Fest at Thee Parkside in San Francisco.
The Flatliners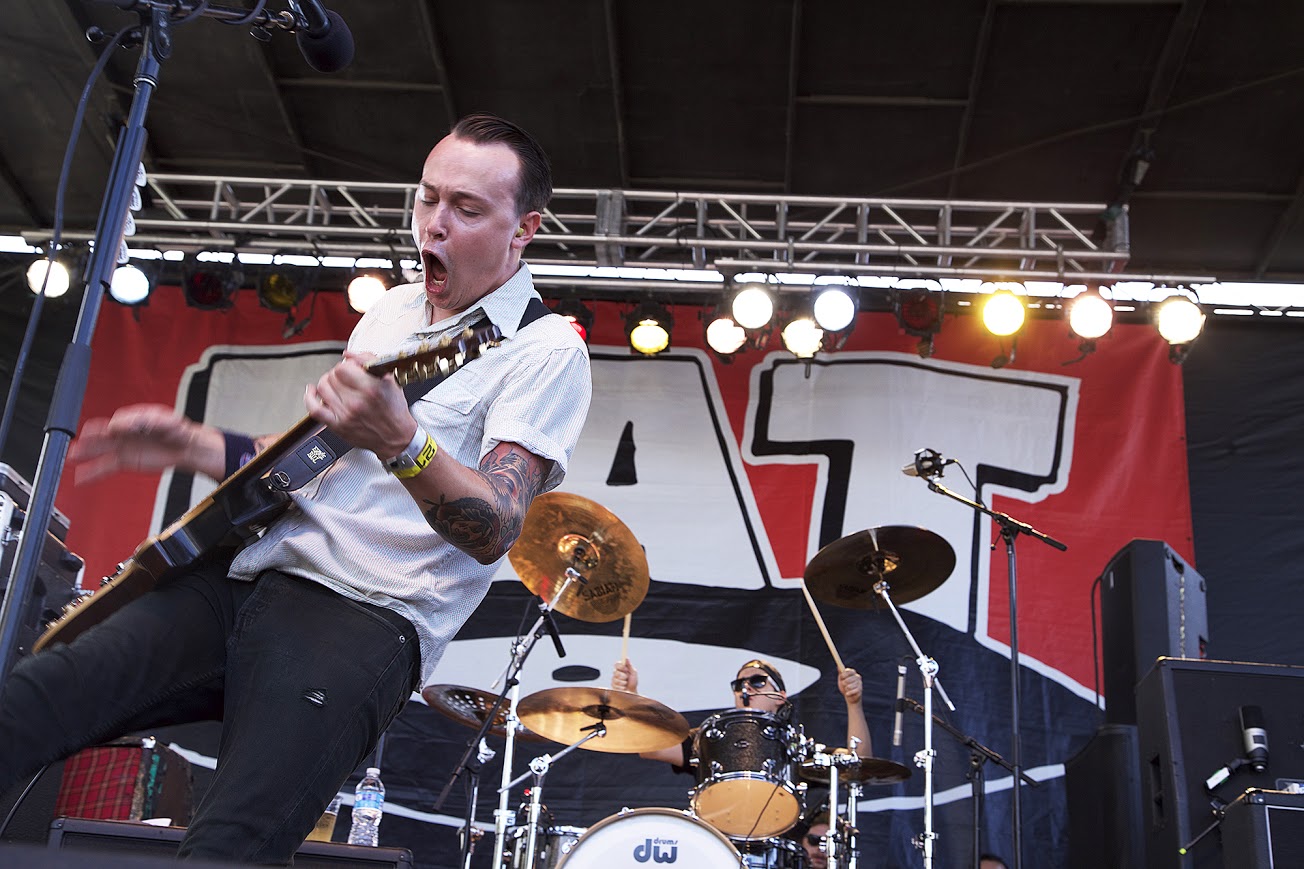 Swinging Utters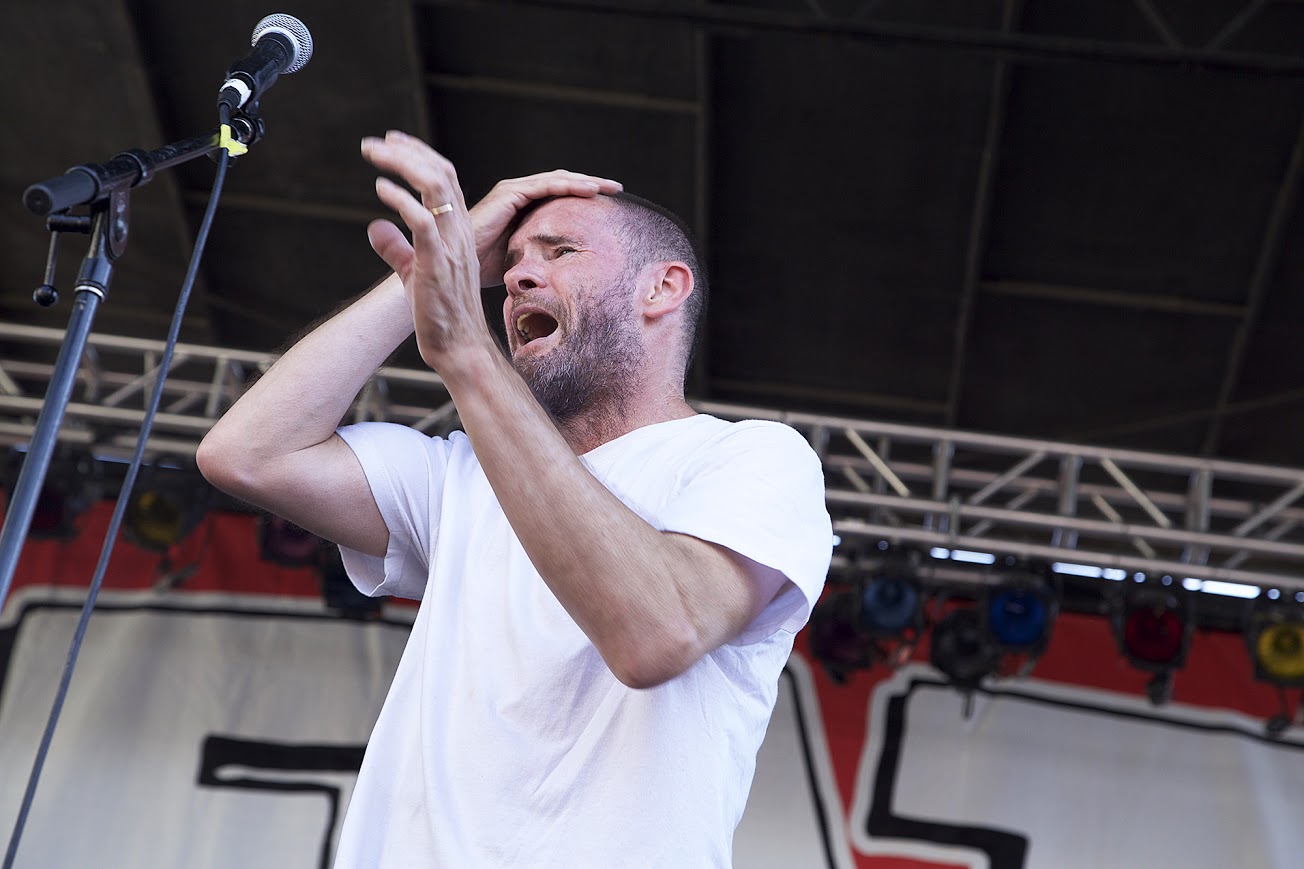 Strung Out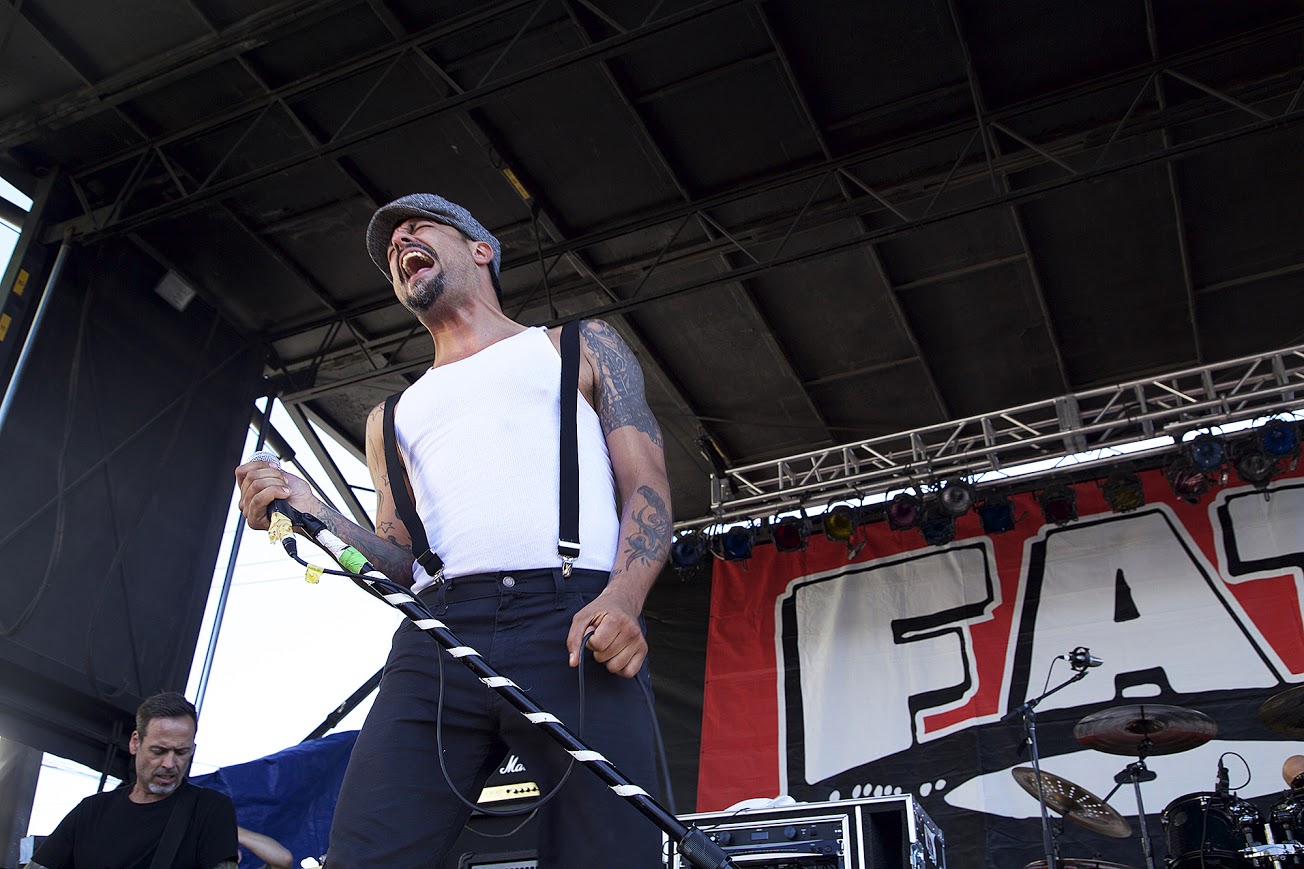 NOFX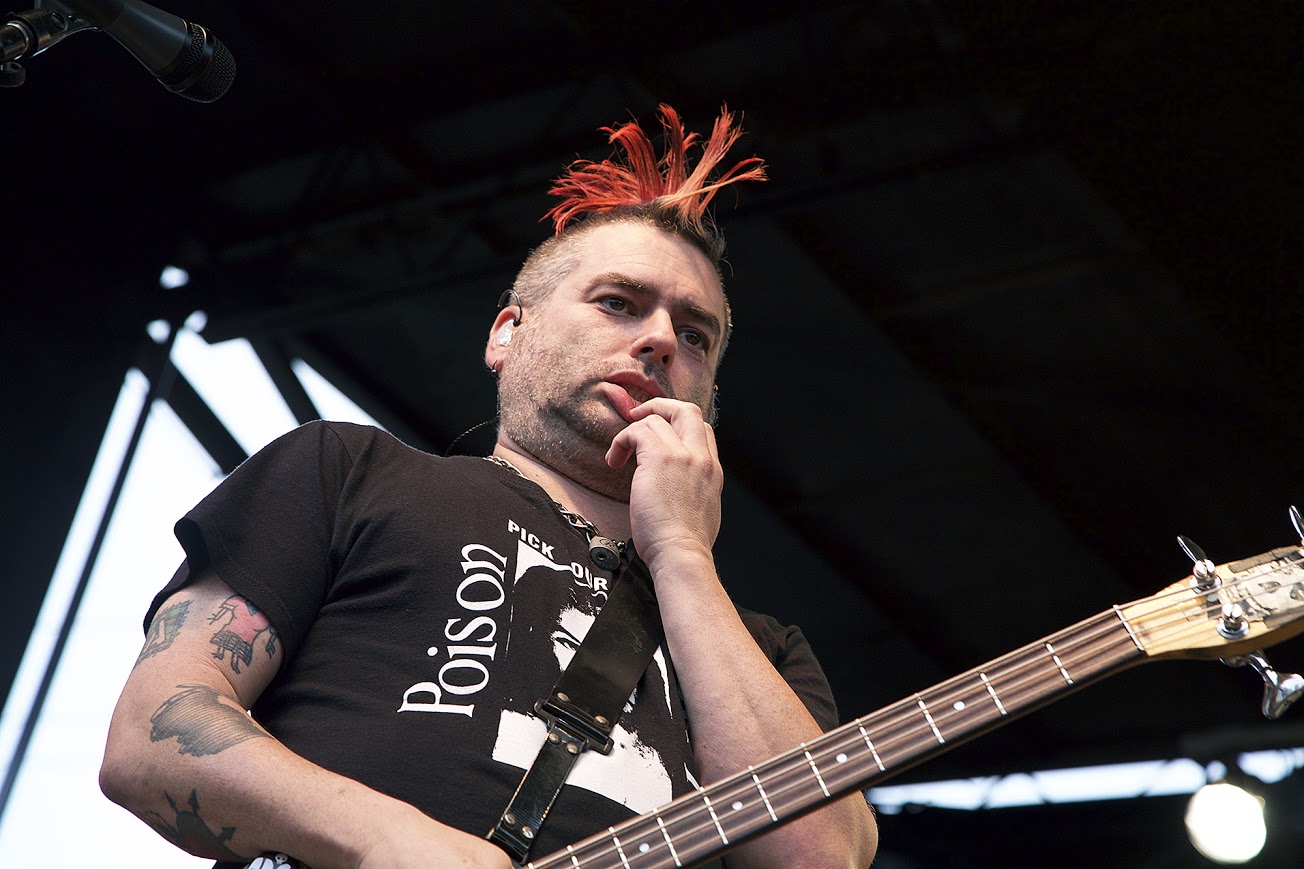 Night Birds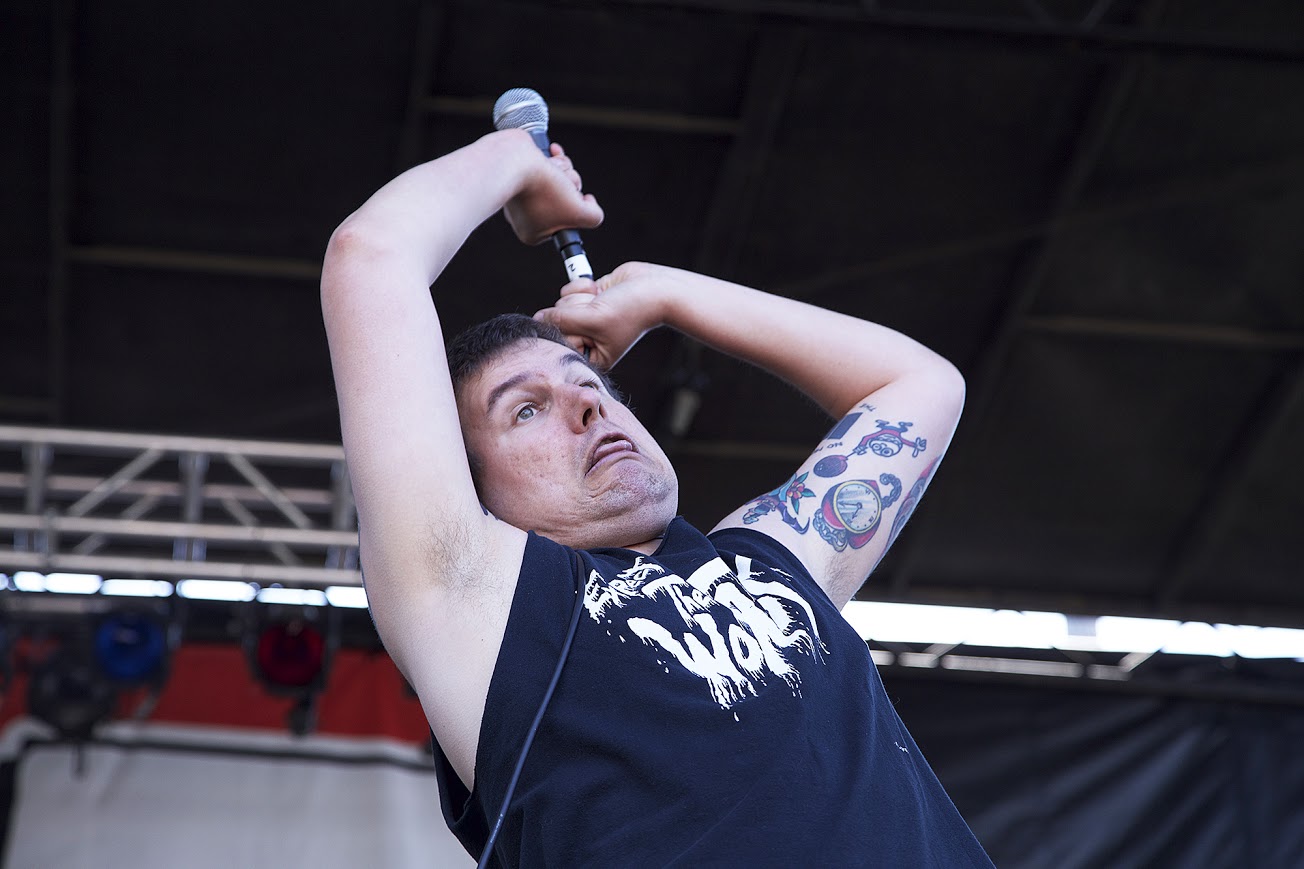 Me First and The Gimmie Gimmies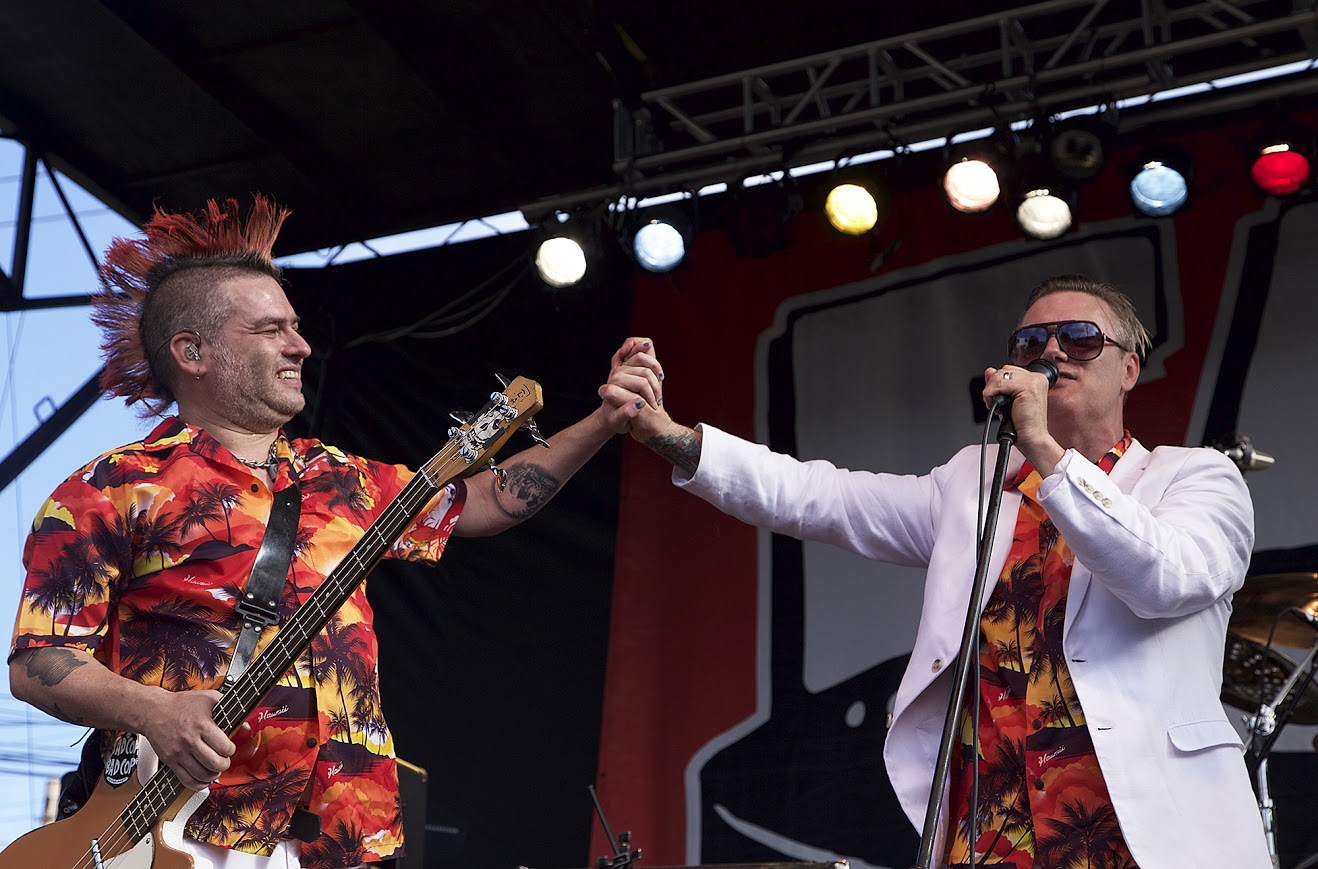 Masked Intruder