For our Best of 2015 coverage, we once again decided to reach out to some friends of the blog to get an idea of what made the year in music so great for them. For the latest installment in the guest series, pop artist Shawn Lewis, aka Lesionread, submitted his year end list. Earlier this year, the musician released Lesionread's Greatest Hits Vol 1, a career spanning collection which includes remixes from Ay Fast, Jon Bap, Charles Bordeaux, and more. You can stream/download the album here.
Make sure to follow all of the blog's year in review coverage throughout the month of December.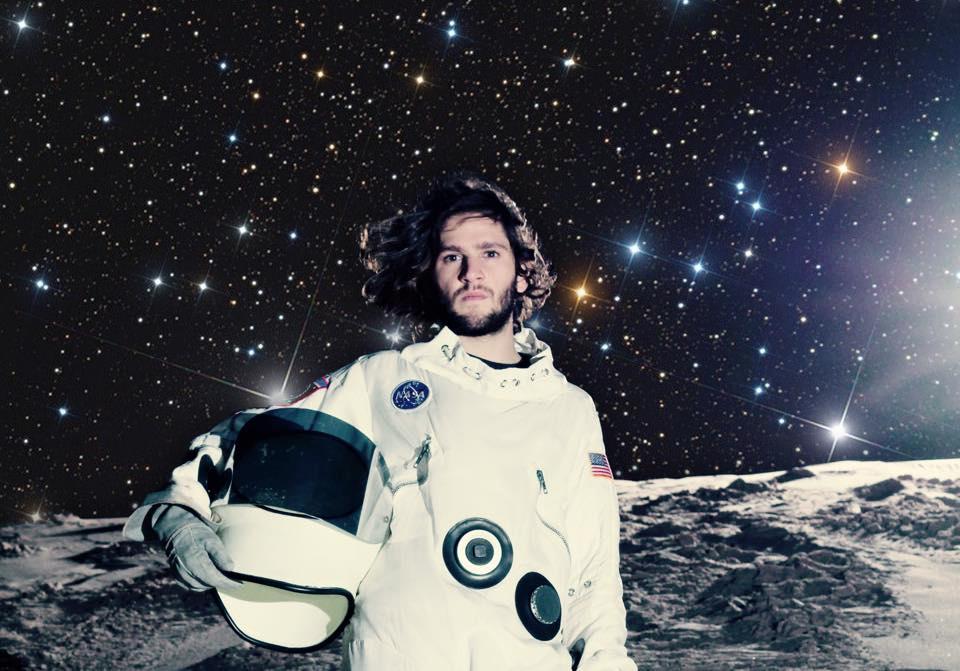 ​The year is now over, and so much has happened.
Lesionread went on our first full USA 2-month-long tour (see #LESIONREAD_USA2015 for all instatweet videos and phone documentation before I gave up trying to capture all the fun)
Anklepants brought his dick nose to Sugar City, and some asshole called 911 and said there was a hostage situation. So while we were setting up for the show, a G.I. Joe worthy SWAT team busted in holstering shotguns, sniper rifles, and yelling at us to keep our heads down as we sprinted out of the building down Niagra St.  The show ended up running 3 hours late, and other than a dino assault, it was a smashing time. …The #wonksesh is still sitting on my shelf waiting to be edited.
But throughout the year, a lot of great Buffalo music acts have released some seriously good content, that in my opinion, hasn't been getting enough press.  So I'm flipping this 'Best of 2015' series into a 'Forward thinking Buffalo musicians working with Lesionread that you should get more familiar with when you're done listening to Kendrick and Sufjan'  List.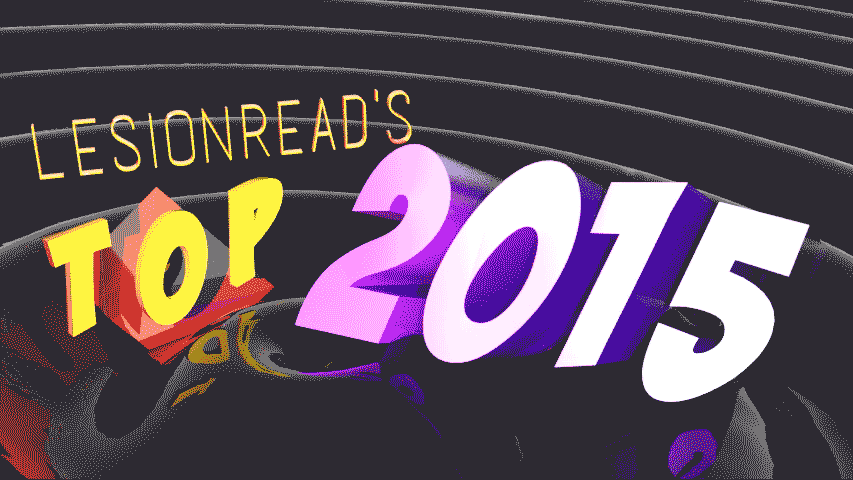 First off, we gotta talk about my bro JON BAP. Jon Bap is the best songwriter I know hands down. His music is passionate and expressive, all the while featuring the most forward thinking chord progressions, time signatures, and technical what-have-you's that anyone with an ear can feel.  He has consistantly put himself far ahead of the indie game with each release, but annoyingly (to me) regularly falls back into the shadows and removes his music from his soundcloud or bandcamp. He released an EP this year and I'm so pissed to see it has been taken down already, but here is the most recent EP I could find that gives you a clue as to what the magic sounds like (scroll in trust me it gets weirder).
If you didn't know yet, Jon Bap was a founding member of Lesionread before he moved to Miami to start #clergy and break off into a solo project.  It was clearly the right decision, we have kind of opposing personalities.  Don't ever expect him to write for a music blog either, just expect him to release incredible music.
Ok now I gotta blast through a shit ton of other A-Listers here…
If you haven't seen her live yet, wtf??? Her voice is so gutsy powerful you'd never get the full effect on her recordings. If you're looking for atmospheric etheral synth pop the likes of old Bjork, Thom Yorke, or Grimes, you need to put Suzanne's number in your phone in your now. Actually, I'm not going to give you Suzannes phone number because you'll probably just spam it like Wayne Conye has been doing to her this fall hahahaa… but you didn't hear that from me.
If you're wondering, how I have specific knowledge of her complicated relationship with Wayne Conye, I had the great fortune of touring the last leg of #Lesionread_USA2015 with Suzy Q and omg is she a ball of fun, how could Wayne resist?
Long time tour partner / mystical enchanter top hat mask wearer sax beat professor Kristachuwan toured the West Coast with Lesionread this summer, and then went on an East Coast tour this fall playing at Brandon Schlia's venue, Curly's. He's playing SXSW this coming spring, and has been getting a lot of film gigs with funnyordie and his film production unit, Level4Activated.
Adrian Bertolone toured with Lesionread back in March when the winter just wouldn't stop pounding the North West. If you aren't familiar, he makes techno so complex no two measures are alike. Literally every step of his songs lead you to new alien worlds. Next year should see the release of a couple collaboration albums between Ay Fast's production and the raps of Cleveland rapper Beans.
If you have followed along with Sleepy Hahas, you'll know we have had a rocky relationship. It all started when we were 6 years old and lead singer Pat Butler insisted he be the 'Taylor Hanson' of our pop rock project at the time…  like ugh I'm still getting mad at him as I write this what a douche. But, gotta give credit where credit is due. "Deep River" might just be the song of the 2015. The video was directed by )))))))) who also has directed videos for Mac Demarco and (((((((.  And (this is inside knowledge but if you're looking to invest in a band that's about to hit it with a major label eehhhhhhheeeemmmmmmm).
DARKSLEEP
DS got bandcamp famous on the vaporwave trend, but was maybe the first to break free from scene to start his own freeform electronic style. I might be the only other flesh and blood person that has met the flesh and blood avatar for the artist currently known as DARKSLEEP when he wore the red suit at one of Lesionread's shows in Albany and scared the crap out of all the kids there. Dark released his second LP this year titled Obviate which is about the moments where the soul leaves the body after death. If you can handle noise soundscapes, give this a listen.
BOURBON AND COFFEE (IAN BE)
Buddy behind Bourbon and Coffee Jazz Poetry slammer jiver, Ian Be has toured the country twice this year and has gone under pretty much everyones radar. We unfortunately lost this soul from the township of Buffalo's local scene as he now lives in sunny Florida, but he deserves to be here nonetheless. The best and most poignant lyrics out of anyone on this list.
THE TINS
This band has been around forever, but I want you to check out the music video Lesionread directed for their single "Summertime Jazz" on Paste Magazine.
PLANET THREE
Speaking of music videos, check out Planet Three's fuzztastic video. Expect this band to play some more important shows in 2k16 as they will be breaking free from the NASA suit guitar solo formula brand that commanded attention this year.
BRANDON SCHLIA / JAZ FRAZIER (Steak & Cake)
I don't even know what to post by these kids. The bandcamp grows a new album longer every week it seems.  Indie stuff.  Very adequate. You should know them.
BRIMSTONE BLONDES
I played a bill with lead singer Matthew Danger Lippman at Purchase college for Halloween this year and those Brimstone boys put on the best show of the year. It was like watching Queen before they got signed or someshit. Messy Fuckin Glam Punk Rock.
And last but not least I gotta give a shout out to my go-to venue in Buffalo, DREAMLAND.  They aren't the only DIY venue around but in terms of reliability and a vital diverse audience/staff they top the need for mentions. This year was great for them to. The folks just got their 501(c) federal validation certificate this year and are in the process of filing for grants to bring you more unadulturated underground music.
OKOKOKOK I'm done i wish I could spend more time writing about these great people that deserve so much more but it turns out its a little intimidating having the responsibility of guiding a public forum on a time constraint. Prop to buffaBLOG's writers for regularly posting all these years. In the mean time, I'm busy making my own music (new Lesionread singles coming soon). Thanks for reading, thanks for your time, and thanks for caring. Peace…