For our Best of 2015 coverage, we once again decided to reach out to some friends of the blog to get an idea of what made the year in music so great for them. For the latest installment in the guest series, Brandon Schlia, founder of local DIY label Steak and Cake Records, submitted his year end list. Earlier this month, S&C released its forth and final Christmas Meltdown compilation. Featuring holiday covers by Welks Mice, Beekeeper, RED HEAT, and more, the EP can be downloaded here.
Make sure to follow all of the blog's year in review coverage throughout the month of December.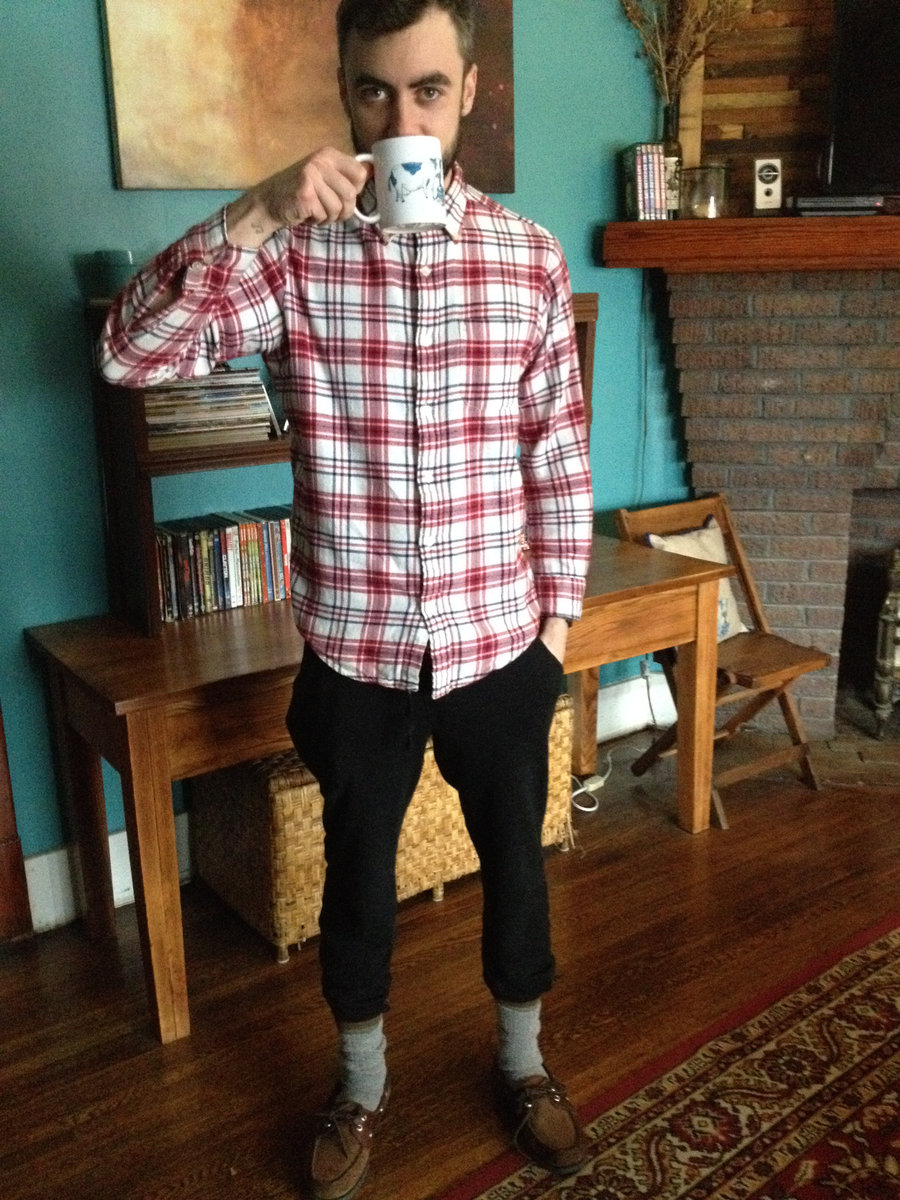 Thank you buffaBLOG for having me back for a third installment.
Best Songs
Homeshake – "Heat"*
Don't waste your time listening to this on laptop speakers. This is a headphone record. Peter Sagar shakes off the DeMarco skeletons and ends up sounding like a fever dream. And don't forget about 2014's "In the Shower." This guy only writes hits.
Harvey – "Midnight"
I'm not sure exactly what separates music that's "so simple it's boring" from music that's "so simple, its great," but this one certainly falls on the latter end. The only thing that's almost as good as the songwriting is the production style.
Taxidermists – "Oldie"


If you like Bob Weston, or really, if you even know who he is, you'll really dig this record. I am always watching out for bands that reference the White Octave and this one takes more than a few cues.
Palm – "Ankles"*


Would have had no idea about this one if it weren't for Dan Bauer. Thanks for dropping this on me with just enough time to squeeze it on the list. What a record! Defies description so just listen to it.
No Problem – "Cruise 2017″*


I hear my younger self in this band and maybe that's why it stuck with me so much; like the Brimstone Blondes on tranquilizers. That chorus at 1:20 got its hooks in me, but the whole album and it's aesthetic are a great listen.
Kainworth – "Birthday Song"
When a song plays and you know right away that its going to be one of the best you hear all year long.
Wylie Something  – "Chinatown Bus"
Do all of you realize the national treasure of a talent we have in Jacob Smolinski? (Yea, we have to share him with Philly, but he's a Buffalo guy inside.) When we were writing the split together he showed me this song and I thought about how, someday, I could say I knew him and he played this song in my dining room once.
Palehound – "Easy"
A lot of young ladies are tracking this early Cat Power comes out on Exploding in Sound thing and I'm all for it. Watch for the turn around the two and a half minute mark to get an idea of why this band stands out.
The Foetals – "Fine"
I know not everyone had the same experience I did with Oasis. I didn't hear about the feuding and I didn't know they ripped off the Beatles. I spent the summer between 7th and 8th grade playing Be Here Now on repeat and wishing I was somewhere else. The Foetals probably did the same thing.
Freddie Nunez  – "Spacing"*
Even though it's just a track on the best songs list, I think of it as part of one big song that stretches over Freddie's EP. I used to listen to it when I was riding to work at Record Theatre this summer. Maybe save this one for sad basterd times.
Alice Bowman – "Be Mine" (Jakko Remix)
I stumbled on this one, then lost it when it was deleted from her soundcloud, got was annoyed for a week and then forgot about it until I assembled this list. The original Boman track is ok, kind of over sentimental and dragging, but this remix gives a great melody all the momentum it needs to be a great song.
The Furniture  – "Yr Cards"
At first I thought this sounded too close to bands like Stroke 9 that overwhelmed late 90's mainstream rock with the goofy beginnings of indie-pop. Normally the logic is, if you don't like something, you don't play it over and over but thats what I kept doing with this thing. And then I'd be at work whistling "keeping your cards cloooose."
Really Big Pinecone – "Adult"
Sometimes I wonder what Beach House would sound like if they had any balls. Probably this.
*Indicates that the whole album is pretty good.
Biggest Surprise
Wilco – Star Wars
No, I don't mean the surprise album drop thing. The first and last Wilco record I liked was Yankee Hotel Foxtrot and I'm sure that watching the documentary romanticized it. I figured they were a boring folk band with a fluke-semi-good record but from the opening seconds of Star Wars, I was hooked. And also, in disbelief that this was somehow the same band that usually proved so unwilling to take risks.
Best Music Videos
Show Me The Body – "Veron" (Feat. Wiki)
Juan Wauters – "I'm All Wrong"
Hundred Visions – "Our Ritual"
Best Jazz
Kamashi Washinton – The Epic
Best Jazz Throwback Discovery
Thad Jones – "The Magnificent Thad Jones" (Rudy Van Gelder Ed.)
Best Retro Comp
Nu Yorica!: Culture Clash in New York City – Experiments in Latin Music 1970-77
Best Band to Blindly Disocver While on Tour Through Buffalo
Lushes – "What Am I Doing?"


Best Punk
Bad Noids Yield Side

Best Local Songs
Little Cake – "Good 2 Eachother"
Alex Berkley – "Welcome to Jamestown!" (Day 9)


Jamie and the Debt – "Choke"
Bill Times A Billion – "Terrible Era"
Newish Star – "Mixmaster"
Hot Tip – "Friction" (yet to be released)