Next week will see the return home of Rebecca Ryskalczyk, the front woman of the Brooklyn based, Fredonia bred indie trio Bethlehem Steel. The Buffalo born musician is currently on a solo tour that will bring her back to town for a pair of Infringement Festival dates. We recently caught up with the songwriter to discuss Buffalo and Brooklyn, her new label and upcoming EP, and her some of her favorite local music memories.
buffaBLOG: Over the last couple years, we have seen some pretty great acts, including Zealot, Mr. Boneless, and Well Worn Boot, come out SUNY Fredonia and the surrounding town. What was the scene like when you were going to school there?
Rebecca Ryskalczyk: There was a very tight knit DIY scene when I went to school there. I met all my current band-mates through the music scene there. Jon played in Longitude and Zephyr in Zona Mexicana. House shows were plentiful and BJ's constantly had amazing shows. Being a musician at a SRT school had it's perks. I always got to be a part of a friends recording project and play in the studios. My friends also had a small label called Whaleplane that probably taught me more about the music industry then the school itself did.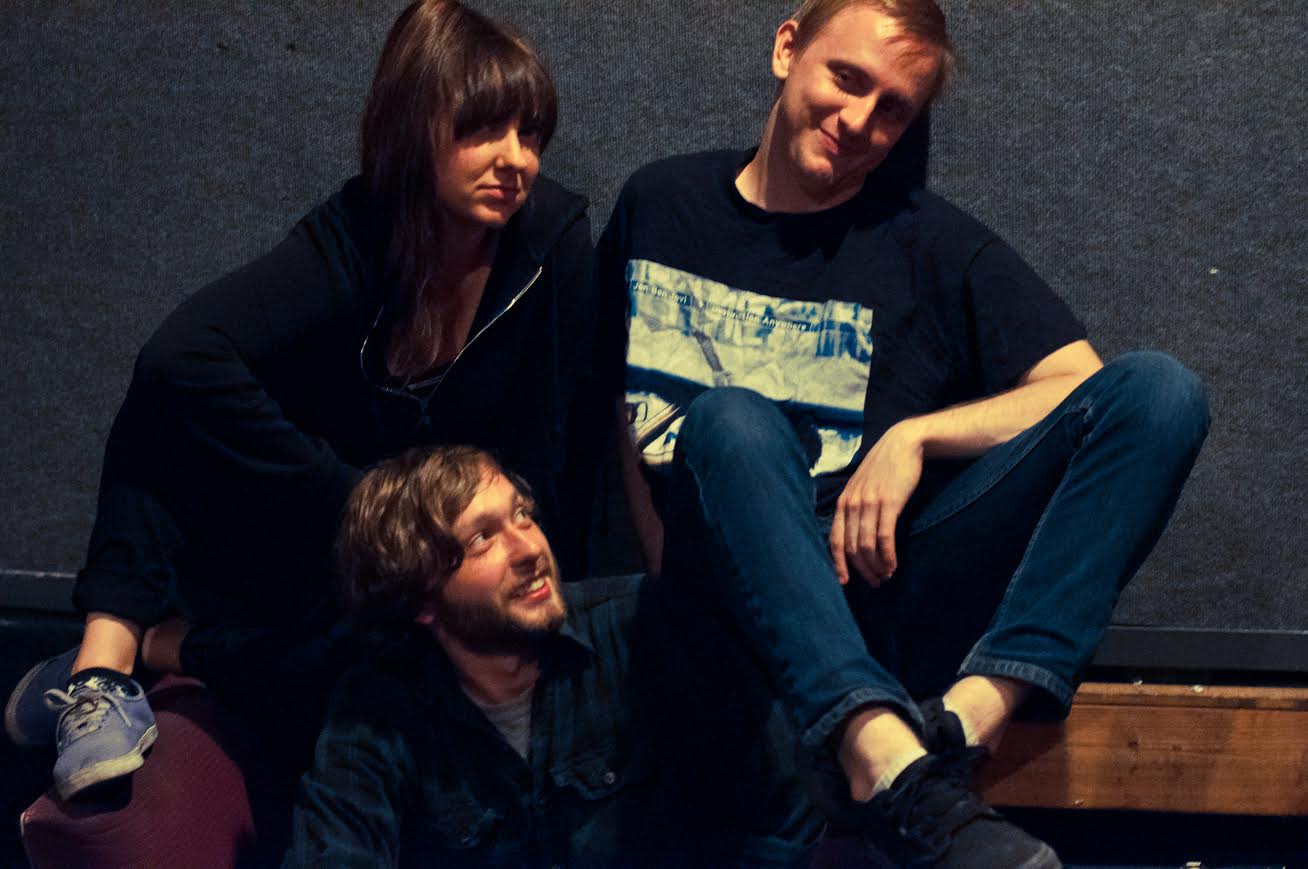 bB: You were a part of the Steak and Cake roster back in the label's first couple years. Tell us about how you met Brandon Schlia (label founder) and what is was like being a part of S&C family in the early days.
RR: I'm honestly not sure how we even met. It just seems like we have always been friends. I'm sure there was a moment. Early days of S&C consisted of a good amount of beer and experimenting for the first time with shower vocal booths. Also lots of goofing. Yup, still lots of goofing.
bB: Congrats on joining the Miscreant team. We have gotten to know the label a bit more the last couple months after working with your label mates in Comfy. What has your experience been like so far?
RR: Thanks! Miscreant is such a beautiful family. Jeanette really cares about the bands on her label, like a wonderful momma. She really listens and lets us all take our time on our work. It has been so nice to get to know the other Miscreant bands. I love the boys in Comfy so much. We have done a couple small tours with them. My band was just on the road with Vagabon for a two week North East Tour. Its important to be on a label with bands who you respect and would want to tour with.
bB: What can we expect from your upcoming EP and tour? Are there any specific dates on the itinerary you have circled?
RR: The Bethlehem Steel album is definitely the heaviest recording I have been a part of. Our friend Nick Corbo came on board to help produce and I changed as a human. I can't play without an OCD pedal anymore. We recorded everything ourselves at Shea Stadium and David Blaine's the Steakhouse (both DIY spots that we call home and have uncompromisable love and respect for) so we were really able to take our time and create the really dirty sound that we wanted.
This tour is a completely solo one. It is more about being alone than anything else. I have the past couple years for me have been very difficult and transitional. I tend to push myself very hard without taking enough time to reflect…so I'm going to do that. I want to play songs for people then be able to be alone and reflect on them as well as the the past couple years of my life. As long as I don't die we're all good.
I'm really looking forward to Chicago. A lot of my friends who I haven't seen in awhile live there. Dave Davidson of Maps and Atlases is also doing a solo set which I am definitely pumped to see. Of course I can't wait to be in Buffalo to see my friends and play with Space Cubs at Mohawk. Hell, I haven't seen the new Mohawk Place yet. Very excited for that.
Silo Session 07 : Rebecca Ryskalczyk from silosessions on Vimeo.
bb: Who would you say were some of your influences while working on the new album?
RR: I guess I would have to say my friends guidance inspired me? I got a lot of "stop screaming, sing softer, here listen to this, (this meaning: Free Cake For Every Creature/Eskimeaux), which are very beautiful ladies. I was listening to a lot of Pile and The Marked Men. Everyone should listen to a lot of Pile.
bB: You are originally from Buffalo, now based in Brooklyn. What do you remember about the music scene here before relocating down state? What are the similarities and differences between the two scenes?
RR: I actually feel like I may have learned more about the Buffalo music scene as well as appreciating it more by leaving it. Whenever a touring band can't find a place to play there is always a basement that will open up for them. (Love to The Jungle Gym and Glitterbox). I feel like Brooklyn is similar in this way. Even though it is larger and over saturated, the community is still there willing to do anything it can to help those who support it.
I guess the main difference though is you can get burnt out really fast on trying to support everyone and trying to go to all of your friends shows. Being involved in the music scene, someone you know will be playing every night and it can get very overwhelming. Though I wish I could see all my friends every night. Also Brooklyn doesn't have Del Paxton or Alex Berkely. Buffalo, you lucky bastard.
Bethlehem Steel – One Giant Fuck Machine from Adam Kolodny on Vimeo.
bB: Where and when will you be playing for Infringement this year? Is this your first time participating in the fest? If not, what was your experience like before?
RR: I'm doing two shows for Infringement which are both on Monday the 27th at Casa De Arte (7:15pm) and Mohawk Place (9:15pm) This is my first time participating in Infringement.
bB: What are some of your memorable shows in the WNY area? 
RR: Definitely the most memorable would be opening for Cursive at Mohawk Place with my old band Paul's Grandfather. I remember feeling so honored to play with one of my heroes. When I was 19, I was suppose to get my tonsils out, but canceled the surgery to play with Anathallo and Aloha at Soundlab. Hopefully I will continue to never regret that decision.
bB: Finally, when you do return to Buffalo, where are your must visit spots to visit/eat/drink?
RR: Essex.
Ryskalczyk will kick off her Infringement Festival performances at Cafe De Arte at 7:15pm next Monday as part of the Girl Power showcase.
Photos by Sofia Markusfeld