Just like that, 2015 has reached its half way point, and what a half its been. The year so far has seen releases of fantastic debuts (Jamie xx), stellar discography builders (Father John Misty, Kendrick Lamar), and welcome returns from some of music's finest (Blur, Sleater-Kinney), and with the second half of 2015 in sight we looked back at what made the first six months great.
Tim Fenster
Favorite Album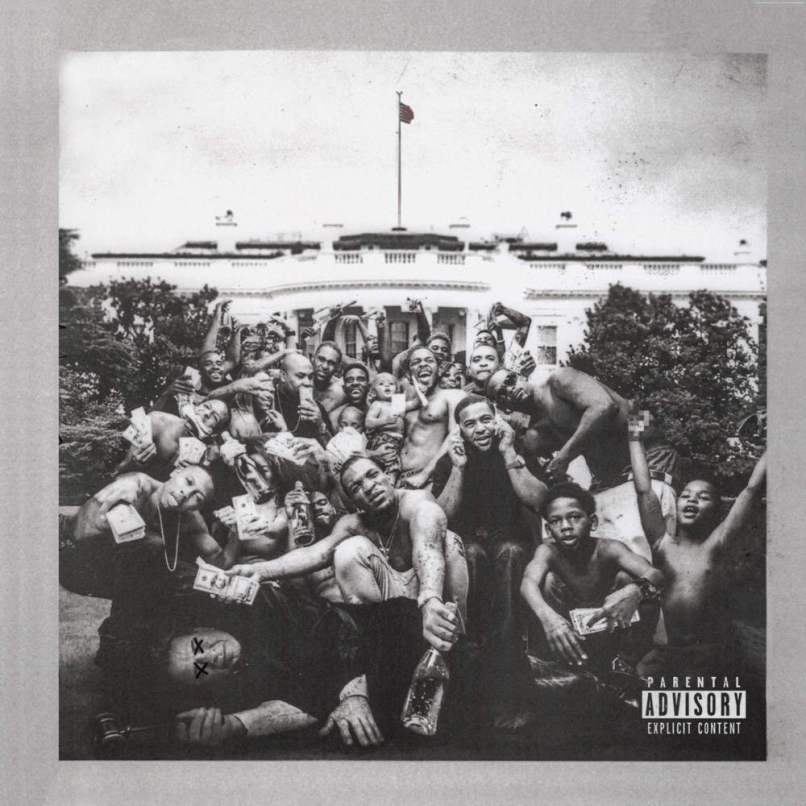 Kendrick Lamar – To Pimp a Butterfly
I know I'm not being terribly unique here, but it's practically impossible to have a meaningful conversation about the best record of 2015 without first addressing the elephant-sized butterfly-whore in the room. Kendrick Lamar's third album is not only the (as of yet) magnum opus of the most talented rapper of the post-millennium world, it's everything you could ask for in a hip-hop record and then some. It's provocatively political ("The Blacker the Berry"), it's soul-barring ("u"), it's beautifully poetic ("Mortal Man"), it's philosophical ("How Much a Dollar Cost"), it's uplifting ("i," "Alright"), and it has at least one irresistible party-banger ("King Kunta"). It should be very inetresting to see how the rap community (and pop music in general) responds to this titan of hip-hop records. "Control" made an immediate, hard-hitting, headline-grabbing impact. To Pimp already seems poised to leave a subtler, longer-lasting and much more meaningful impression on a genre that's so often criticized for its sameness and superficiality.
Honorable Mentions
Ghostface Killah & BadBadNotGood – Soul Sour
The most vibrant rapper in Wu-Tang (if not New York City, or the entire world) hooking up with an awesomely talented hip-hop jazz group in BadBadNotGood – what could go wrong? It turns out, little to nothing. These three Toronto musicians lend some of the most interesting, consistent production of any Wu-Tang record since the RZA's heyday. Ghostface Killah's lines are hard-hitting and classically over-the-top, and when ODB student Danny Brown takes the mic on "Six Degrees" … again, it's just more icing on the proverbial cake.
Marilyn Manson – The Pale Emperor
For years Marilyn Manson's transgressive image and the ludicrous rumors surrounding his myth (no, he never had a rib removed so as to perform fellatio on his own member) overshadowed his music completely. At long last, with some help from film composer Tyler Bates, Manson managed to bring the focus back to where it should be – on the music and lyrics. Slow, rollicking blues riffs dig up mountains of dirge and serve as the perfect backdrop for Manson, who is more succinct and to-the-point than ever here. Long live The Pale Emperor!
Favorite Song
Modest Mouse – "Lampshades of Fire"
The eight years since We Were Dead Before the Ship Sank were certainly frustrating on fans, but they were nothing if not fruitful. And when Modest Mouse returned earlier this year, they did so in the best way possible – dominating mainstream and alt-rock radios with their funnest song since "Dashboard," if not since "Float On." The lyrics – a dark, Vonnegut-like comedy about the wasteful and destructive tendencies of man – are just icing on the cake to their young, probably mostly left-leaning fan-base.
Honorable Mentions
Kendrick Lamar – "King Kunta"
"By the time you hear the next pop, the funk shall be within you." What more need I say? But honestly, the entire song is endlessly quote-able, awesomely funky and like "Control," it's a call for rappers to up their game and return to their roots. It just happens to be a lot funner and funnier than four minutes of K-Dot screaming at you.
The Decemberists – "The Wrong Year"
The Decemberists largely abandoned their bombastic, ridiculously pretentious narrative impulses on 2011's The King Is Dead, but that does not mean the group has given up storytelling entirely. In fact, on their seventh studio album, Colin Meloy and Co. manage to spin their most tragic tale yet. It's the story of "Gray Jane, a river child" who is plagued with feelings of boredom and loneliness and the sense that she is in the wrong place at the wrong time. At last, rock's most hipster band (according to The Simpsons, anyway) has made music that everybody can relate to, without the need of Wikipedia and sheet lyrics.
Brendan O'Connor
Favorite Album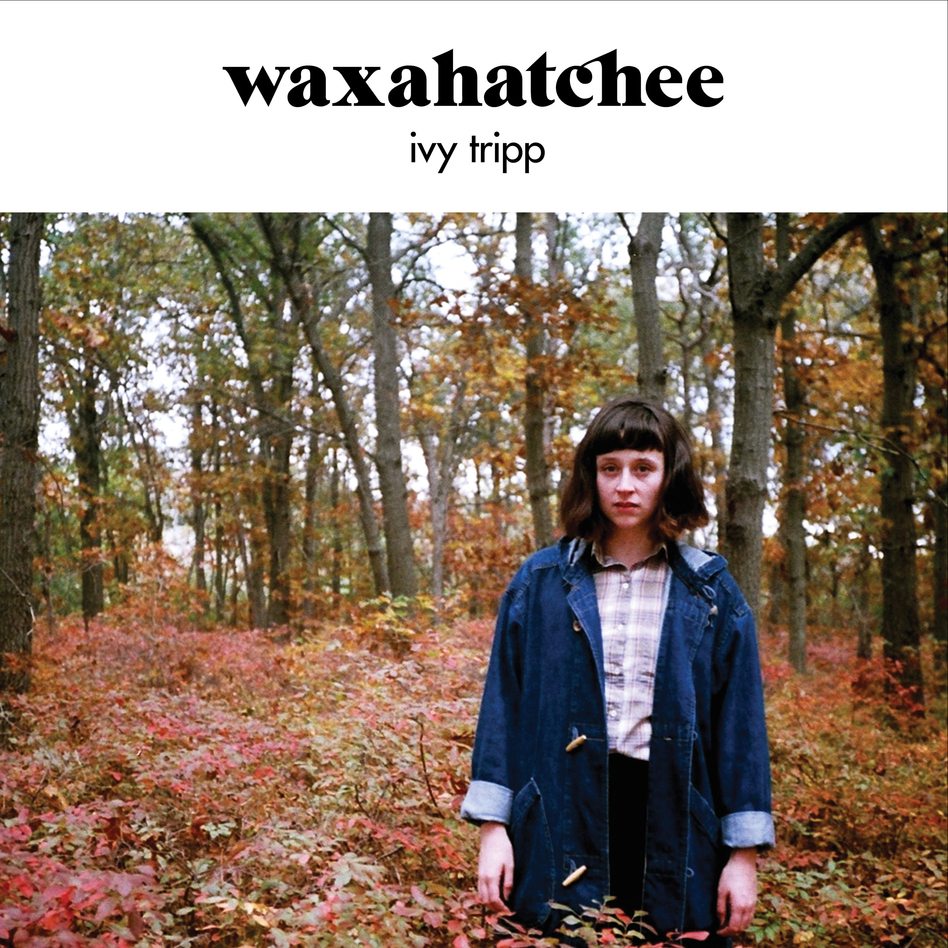 Waxahatchee – "Ivy Tripp"
It's not often that I come across an album like Ivy Tripp. From first listen, I was totally enticed by front woman Katie Crutchfield's masterful songwriting and emotionally hard hitting song topics and vocal delivery. Whether the instrumentals on the tracks are more airy and abstract or rock influenced, the paring with Katie's vocals always seems to be just the perfect match. There isn't a single song on this record that I don't think fits. Every one tells its own individual story, stories that have kept me coming back all year. Waxahatchee as a project has come far from its incredibly lo-fi beginning, and I am really enjoying this more accessible sound Crutchfield has adopted. I can't wait to see where this project goes next. Coming in a close second is the slow core record Further Out by Cloakoom, followed by Painted Shut by Philly indie act,Hop Along.
Favorite Song
Courtney Barnett – "Depreston"
There is just something about Courtney Barnett's vocal delivery that is kind of infectious, and is what originally drew me to her project. On "Depreston," Barnett sings about house searching in her neighboring town of Preston, but nothing is as it seems with Barnett's songwriting, employing drawn out metaphors and thought provoking topics to leave you hanging on her every word. She uses a very laid back, almost mundane style of vocalizing, which I think is what makes her really stand out. While I am not yet totally sold on her other tracks with a full backing band, her voice is absolutely incredible when laid over a simple low key electric guitar.  Some other great tracks I fell for this year are "Garden of Secrecy" by good old fashion, rock and roll act Tenement, along with "No Tellin'" by the rap superstar and 6God himself, Drake.
Cliff Parks
Favorite Album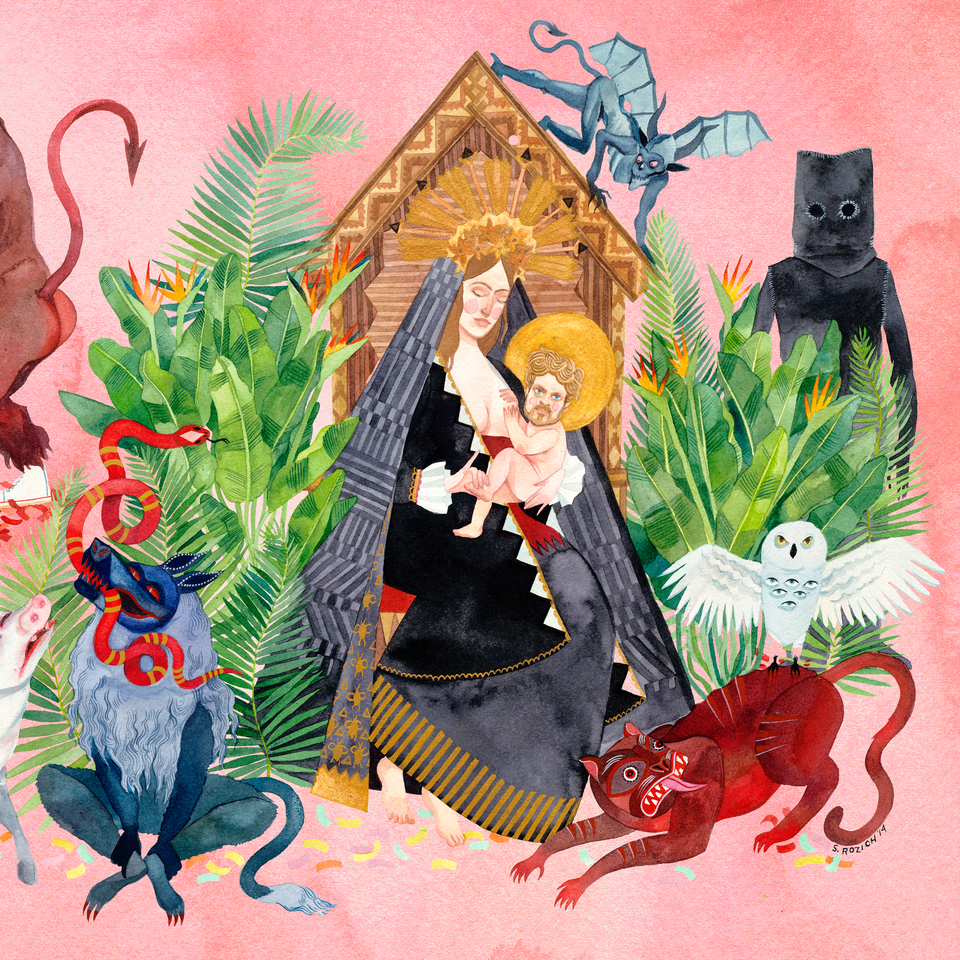 Father John Misty – I Love You, Honeybear
Josh Tilman returned this February with an album, a stunning collection of songs that chronicling love, getting older, and partnering up to watch the twilight of American civilization together, that obliterated the sophomore slump . Alternately scathingly satirical and achingly honest, Honeybear is brilliantly written, epic, and an exactingly crafted piece of vintage American music that's the kind you'd hear on AM radio back in the day.
Honorable Mentions
Paul Weller – Saturn's Pattern
The Modfather hasn't been sleeping the last 10 years, and while 22 Dreams, Wake The Nation! and Sonik Kicks were all vital albums worthy of mention, Saturns's Pattern feels like a bolt of lightning on a clear summer's day. Brisk, fresh, tightly written, and eschewing both indulgences and nostalgia, every song on Saturn's Pattern sounds like an instant Weller classic.
Miami Horror – All Possible Futures.
A comprehensive and almost exhausting 80's electro pop mixtape that could also be the soundtrack for Grand Theft Auto: Vice City.
Favorite Song
of Montreal – "Bassem Sabry"
Aureatte Gloom might be a hit or miss of Montreal album but it's lead single is an epic psychedelic funk jam that's vintage Kevin Barnes: a preposterous orgy of outsized imagery and symbols, apocalyptic gloom, and booty shaking grooves.
Honorable Mentions
A House Safe For Tigers – "Ann Marie."
This ode to the Beach Boys, Phil Spector and his "wall of sound," and The Wrecking Crew from Brandon Delmont and Mark Costantino is everything.
Father John Misty – "True Affection."
This synth drenched slab of modern pop was a brilliant left turn on I Love You, Honeybear and a clear indicator that FJM has some serious tricks up his sleeve (and dance moves).
Adventures – Supersonic Home
After a number of great teaser EPs, Pittsburgh's Adventures has finally released a much anticipated full-length, this year's Supersonic Home. The five-piece has successfully condensed their emo meets alt-90s sound into a very sincere-sounding LP. Some might better recognize Adventures as 3/4 of hardcore, scream-heavy Code Orange Kids, but co-singers Reba Meyers and Kimi Hanauer have an intriguing, ear-catching delivery that has had me hooked since the album dropped in February. A particular highlight is the undeniable "he's a swarm" chant at the apex of lead single, "Heavenly."
Favorite Song
Turnover – "Cutting My Fingers Off"
Back when Sugar City was a little art space on Wadsworth, my old band opened for the then pop-punkers in Turnover (I think I even lent the bassist my speaker cable). Fourish years later, I am very pleased to be hooked on "Cutting My Fingers Off," the lead single from the group's new album, Peripheral Vision. Turnover seems to have taken a page out of Title Fight's book, swapping fast tempos and Marshall half-stacks for some understated reverb and chorus-laden guitars that sound like bells. A close runner-up is Peripheral Vision's second track, "New Scream."
Nick Muldoon
Favorite Album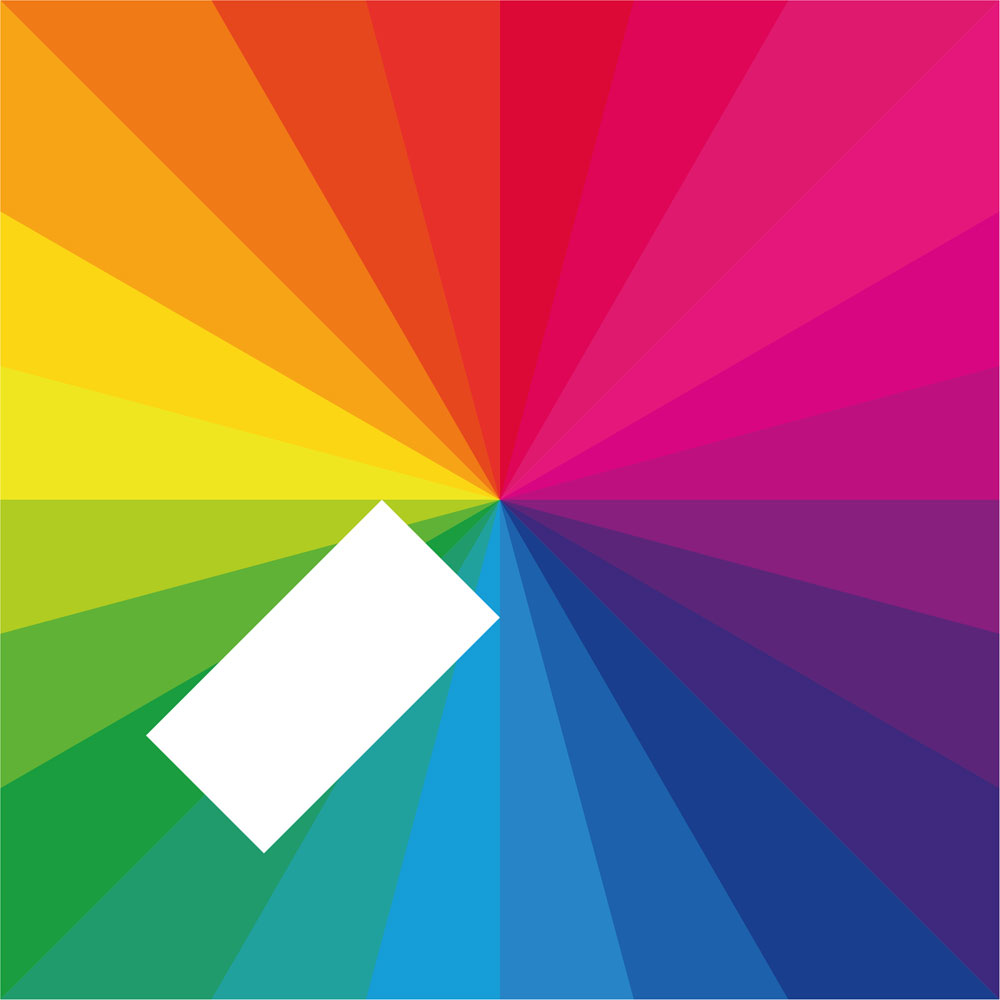 Jamie xx – In Colour
In Colour feels like the culmination of so much that has lead to it's creation, not just the work of Jamie xx, but an entire genre, time, and culture of music. It's an electronic record that feels so refreshingly personal; a heartfelt love letter to a bygone era of rave culture by someone young enough to have properly experienced it. Which is what perhaps makes In Colour such an affecting record, the sounds of an album produced from childhood nostalgia. The music, city, and culture that surrounded and Jamie Smith as a child is beautifully re-crafted into a single cohesive definitive statement. In Colour is the rare album that tells as much about an era of music as it does an artist.
Honorable Mentions
Blur – The Magic Whip
When your favorite band releases its first record in over a decade, it's needless to say you approach with some trepidation. Bands' legacies become a sacred thing, and few bands have as spotless a record in the modern era as Blur. So what a wonderful surprise it is to find an album like The Magic Whip, a comeback album with seemingly no idea it's a comeback album, one that sounds this loose and this fun, like a bunch of friends just messing about in a recording studio. And yet, it's also the sound of a group of individuals and artists who have grown and changed, the music never takes aim at nostalgia. Rather The Magic Whip is the perfect personification of what Blur have always been as a band, a band who effortlessly rewrote the rules of pop music, and never shied away from evolution and change.
Hop Along – Painted Shut
There's a specific emotion that always drew me to the early work of Modest Mouse. Issac Brock had this seemingly incredible grip on songwriting to channel something that perhaps no one else has done as well: frustration. That is until Hop Along crafted incredibly detailed and lived in-character studies over the 12 tracks of Painted Shut, each with protagonists who feel defeated, trapped, angry or lost, with vocals channeling those emotions back at the world that created them. Painted Shut is an endlessly engrossing album that only grows with every listen, a breakthrough album for a band who should have already broken through.
Favorite Song
Kendrick Lamar – "The Blacker The Berry"
It just never ends. Months pass, wounds heal, and it just happens again. Acts of pure racism. Institutional, generational, cultural, it feels depressingly familiar to turn on the news at this point and see yet another horrific act of violence. If a nation has a conscience, it's Kendrick Lamar. A deeply uncomfortable celebrity who has left his home of Compton during one of the most racially incendiary moments in recent history and rather than celebrating, seems to reflect on it with survivor's guilt. Kendrick echoes the voices and the anger of those he left at home, seething with rage at the treatment of his community and the violence spawned from color. As Kendrick runs through the hatred and perception he knows is directed toward him, he suddenly flips the script in one jaw-dropping line. "So why did I weep when Trayvon Martin was in the street, when gang banging made me kill a nigga blacker than me. Hypocrite." Kendrick identifies the racial and social ills of the nation at the time and then still leaves a question about the greater problem of a nation of systemic violence.
Honorable Mentions
Young Fathers – "Sirens"
Young Fathers is one of those artists who continue to lurk just under the surface of a proper breakout and hopefully will continue to pick up steam after releasing one of the best albums of last year and one of the best of this year. The Manchester trio continues to produce an ever shifting sound for itself, from last year's hard-hitting hip-hop to the TV on the Radio-esque fuzz rock of its 2015 record. While the album is full of moments of beauty and inspiration, few are singularly perfect as the lo-fi cross-genre ballad of "Sirens."
Sufjan Stevens – "Fourth of July"
There are some artists who although you'd love to believe otherwise, you kind of assume they've peaked. It was hard to believe Sufjan would ever top his magnum opus of Illinois, but he may just have and by evolving into a totally different artist. Gone is the massive triumphant baroque arrangements, the kitsch-y fun of urban legends, and historical portraits. Left only is Stevens' voice and insane songwriting ability. Everything about Carrie & Lowell flies past simply personal, but into a territory that is downright haunting and unsettling. And no single song on Carrie & Lowell better embodies this than "Fourth of July." With it's beautifully sad farewell to his late mother and the impending realization of death, it's hard to argue this isn't the most powerful work that Sufjan Stevens has ever crafted.
Jon Krol
Favorite Album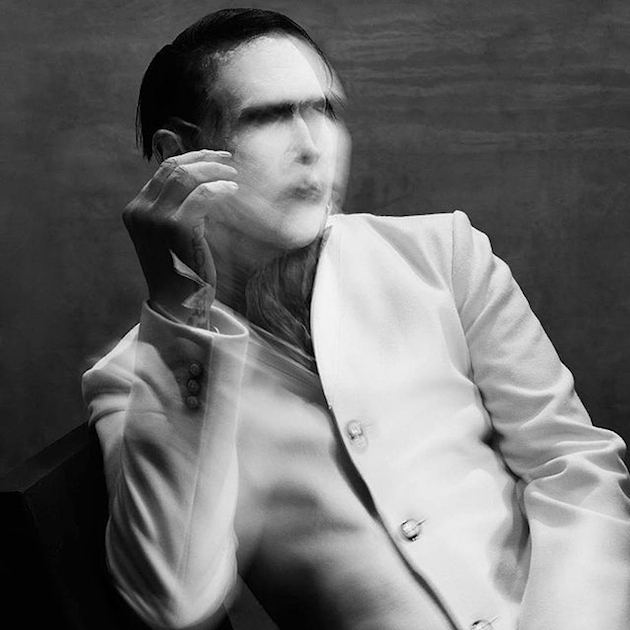 Marilyn Manson – The Pale Emperor
Never in a million years did I think Marilyn Manson would make one of my best of lists. Which isn't to say that I don't enjoy his work, because I do. I always felt he pandered to a certain audience and refused to grow, especially when he most needed to. In other words, we'd already seen the Manson show and it ended years ago. Which is why The Pale Emperor was such a pleasant surprise. Rather than dig into the "I'm so evil, I'll play with my industrial knobs" material, Manson tried something new and the results were astounding. The Pale Emperor has grit, attitude, and blues (?). It's still Manson in all his loudness, but he seems to have shifted the trajectory a bit. Gone is the cheese, replaced by a more mature, almost Bowian, sophistication. The album is simply too good to go unnoticed and it played on my car stereo for months.
Honorable Mention
Ceremony – The L-Shaped Man
A different path for these guys. Gone are the rough edges. Make way for Joy Division obsessed post-punk.
Favorite Song
A Place To Bury Strangers – "We've Come So Far"
Sometimes, the mark of a good song is the ability to get lost in it. When I listen to "We've Come So Far" from APTBS' excellent 2015 release Transfixiation, I am simultaneously reminded that there is new territory to be explored and new space for my mind to wander.  I will leave it at that. Listen to this song. Listen to this band.
Honorable Mention
Every Time I Die – "Tourettes"
This seems weird to place a cover as year's greatest song, but I've always loved this song and always loved this band. I think it's great that I can say one of my favorite songs is by a cover by a local, a cover that is true enough to the original, with all the attitude and anger, but with that unique ETID charm.
Meghan Milsted
Favorite Album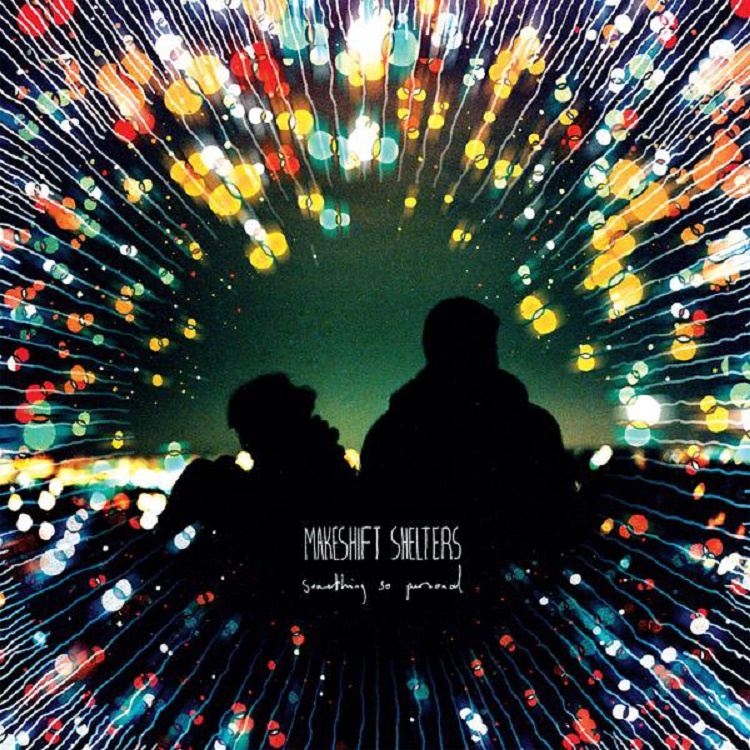 Makeshift Shelters – Something So Personal
Northern Virginia bred band Makeshift Shelters sounds like a perfect balance of Your Favorite Weapon era Brand New and Paramore (not that all bands with female vocalists demand this comparison, it just fits here.) I may be a little biased: this band is the only one I've been about to say "good dudes backed hard" about and really mean it. But their brand of indie pop is fun and sing along ready, especially if you've ever had a slacker boyfriend or gotten drunk and wanted to kiss everyone. Even if you haven't, vocalist Ella Boissonnault invites you to share in these relived experiences.
Honorable Mention
Drake – If You're Reading this it's Too Late
Every track on this unexpected drop is an instant classic.  I want to hang out with Drake.
Favorite Song

Mitski – "Townie"
I can't stop listening to this song. At first glance it reminds me of  The Hold Steady's "One for the Cutters," a song about townie bars and a topic close to my heart.  But the perspective of young girl who is "not gonna be what my daddy wants me to be" is a better story of rebellion. Or resignation.  The repetition of "change is gonna come but when?" is universally applicable and I love the eerie instrumentals that I can't quite pinpoint that sound like Halloween noises.  Plus the music video is so cool and what got me hooked.
Girlpool – "Chinatown"
I think Girlpool gets too much hype for what they do.  That being said, I am a sucker for lo-fi and girls with sweet voices and this song is so raw with emotion that it's almost refreshing.
Chris Winter
Favorite Album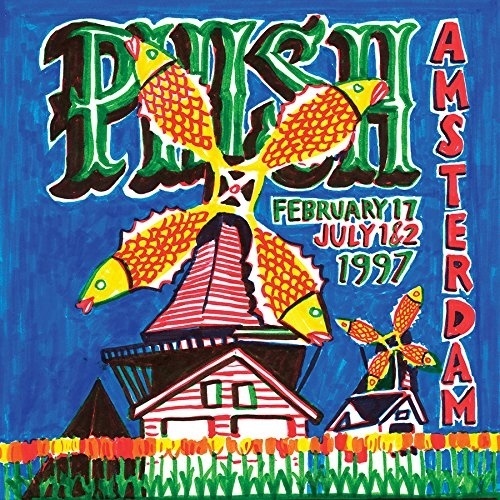 Phish – Amsterdam
The best album of 2015, so far at least, is Phish's release of its Amsterdam shows sold as a 8-CD box set. The release features three shows from 97′ during two separate European tours. At a time, the band was playing for crowds well over 20,000 in the U.S., but in Europe, the quartet was able to play significantly smaller venues with one or two thousand in attendance. The most notable tracks are songs that the band experimented with by slowing them down significantly. The first that comes to mind is "Ghost," which features a heady 15 minute jam sure to make you want more.
Joe Cardina
Favorite Album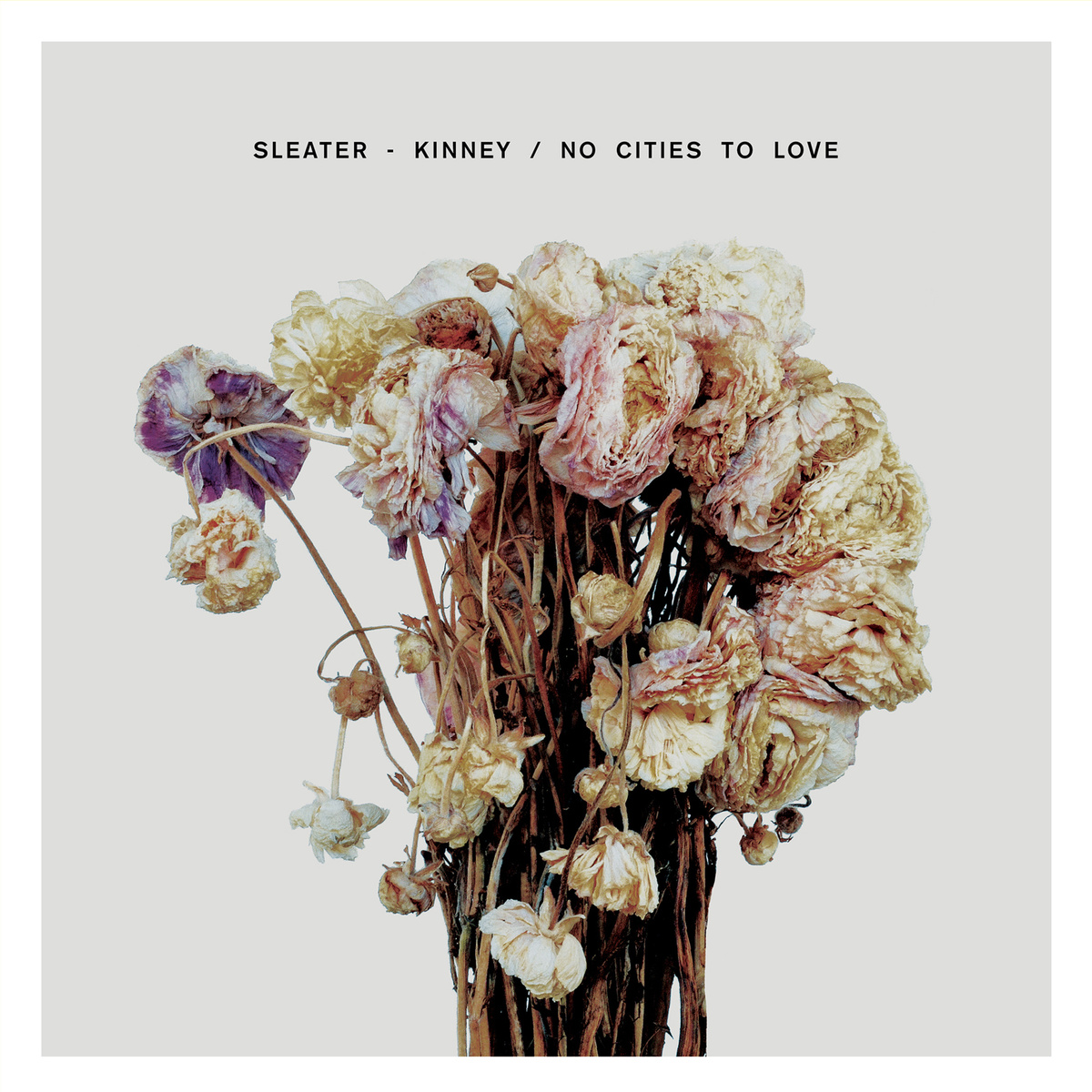 Sleater-Kinney – No Cities To Love
2015 has been a ridiculous year for us indie rock fans. As the "indie" genre becomes less and less distinguishable, we've seen a lot of artists come out with not just good content, but real content. From Sufjan's record that integrated lyrics about suicide and Kevin Barnes' divorce-fueled, aureate gloom from of Montreal, to Kendrick Lamar's ridiculously good rap album laden with many thoughts about depression and oppression, we've had no shortage of music to discuss and important issues to talk about as a result of these albums. Despite how great those albums are, I'm going to go with the Sleater-Kinney comeback album, No Cities To Love, as my pick. Sleater-Kinney had a good run up into the early 2000s, however the landscape was a little bit empty without the powerful three-piece punk band. I could go on forever about how Sleater-Kinney is the most punk rock thing ever and the impact on feminism and all that, however I have but one paragraph. So go listen. No Cities To Love is waiting for you.
 Favorite Song
FIDLAR – "40oz. on Repeat"
I'm probably going to regret this pick for best song of 2015, but oh well. When I first heard "40oz. on Repeat" by FIDLAR, I was kind of disappointed, despite the must-watch music video. The song was overproduced and the lyrics were cheesy. After a couple days, though, I thought more about FIDLAR and the reason we like FIDLAR. All their songs are cheesy, and put a weird, drunk charm towards the rockstar life of Southern California that is not dead with these guys. And they own up to the whole selling-out thing in "40oz. on Repeat," with a really cheesy interlude where the song stops and Elvis Kuehn voices "wait… how much?" So yeah, in summary, the song is cheesy, and way too radio-friendly for some listener's tastes. But it's what we need heading into July in this "Best Summer Ever," some 40-drinking, overproduced, fun hard rock.
FIDLAR – 40oz On Repeat from Ryan Baxley on Vimeo.