After leaving the Arkells show at Canalside last night, it was difficult to decide who had had more fun: the band or the audience.
Like poutine, Tim Horton's, and everything else that's considered "good" in Canada, Arkells have established themselves in the Buffalo culture. With roots in nearby Hamilton, Ontario, the band has seen its massive success in Canada transition smoothly into the American music scene.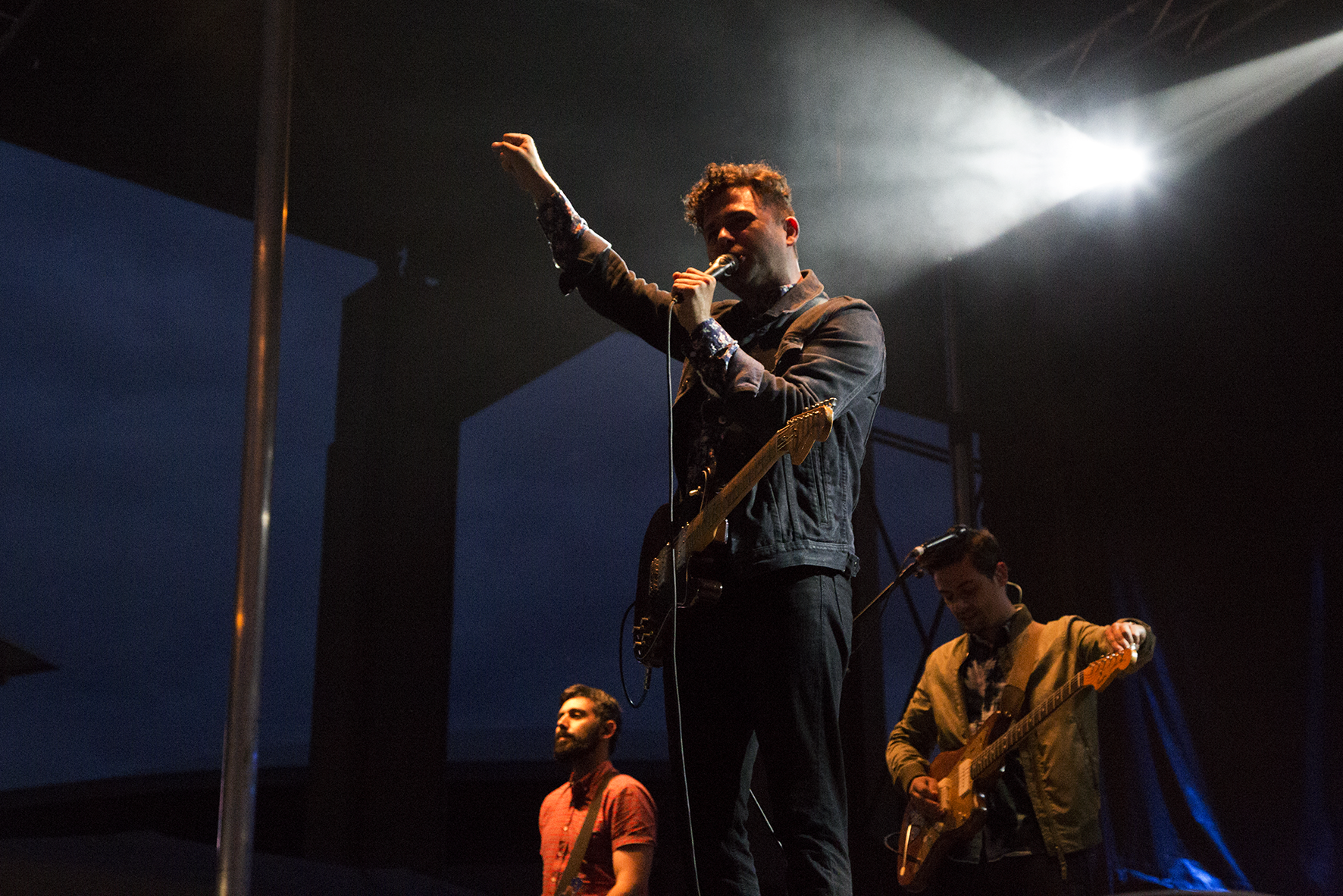 Of course, the band (made up of front man Max Kerman, Mike DeAngelis, Nick Dika, Tim Oxford, and Anthony Carone) is no stranger to Buffalo, or even to Canalside. Max spoke fondly of intimate shows performed in the city, like the one at Town Ballroom in April. He also reminisced about the first time they played at Canalside in 2011, when they opened for the Tragically Hip.
Arkells' ascent from opener to headliner in a four-year span mirrors their burgeoning success. Despite the Hip being a more common household name, Arkells' return to Buffalo inspired a stronger audience turnout than the 2011 show did. With a sound that translates smoothly between small venues and enormous ones, lyrical complexity that is interesting but not alienating, and every album release being incrementally better than the previous one, it's easy to predict even more success for the small band from Hamilton. As they sing in "Kiss Cam," "The Hip have only wrote so many songs."
By the time Arkells exploded onto the stage with "Come to Light," the crowd was at capacity. As they moved into "Michigan Left," audience members began to engage physically with the music, bouncing and dancing. The motion spread throughout the crowd until the audience became liquid with movement.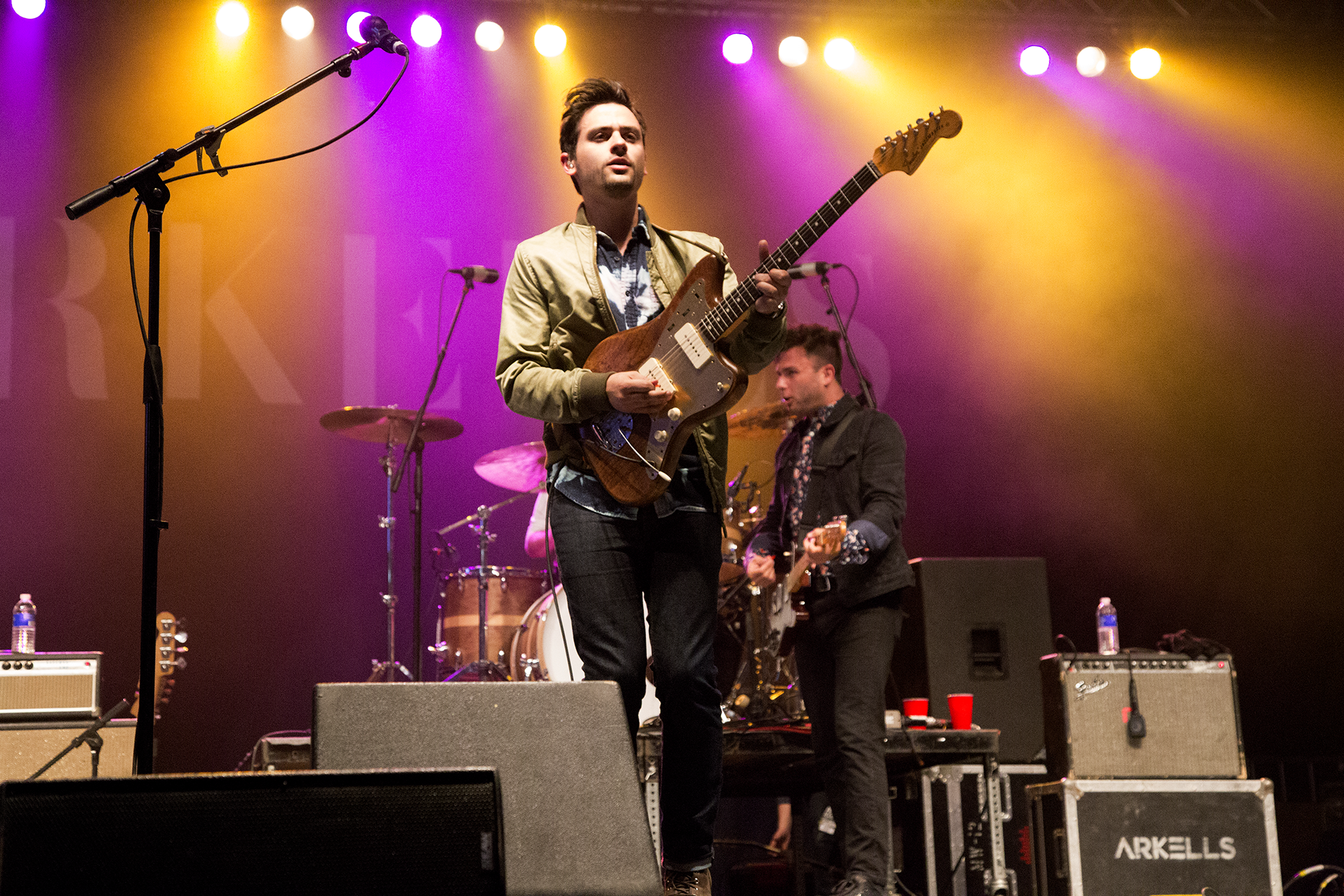 The upbeat set list bolstered the on-stage energy and spread it to the audience. As they made their way through "Oh, the Boss is Coming!," "Never Thought This Would Happen," "11:11," "Systematic," and more, the crowd's enthusiasm, wacky dance moves, and interaction with the music never flagged. Even after the encore performance of "Leather Jacket" (which was, predictably, the final song performed), people were still dancing and moving in the crowd, unable to disconnect their bodies from the electricity of the night's performance.
If the energy in the crowd was electric, then the energy on-stage was downright explosive. Friendly guitar duels between Max and Mike kept the audience engaged with the action-onstage. But the truest camaraderie was visible in the interactions of band members themselves. Keyboardist Anthony Carone (despite being ostracized from his fellow band members on the outreaches of the stage) was often seeing laughing and joking with Max, while Nick and Mike found many opportunities to play close to one another. The sheer happiness visible on-stage blurred the line between audience and performer and, eventually, the entire show felt like one joyous celebration of good music, Buffalo, and a band with even bigger things in their future.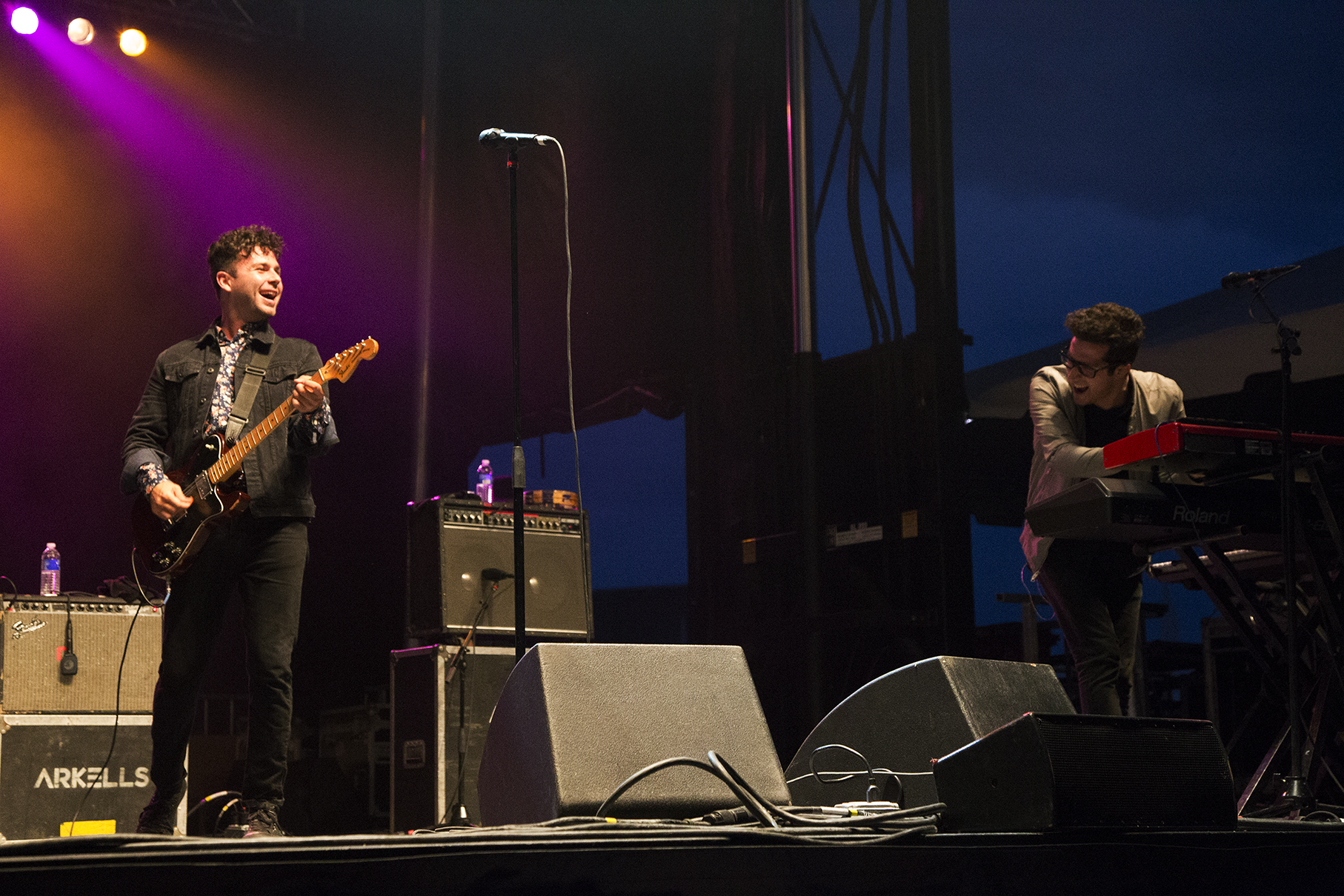 Setlist
"Come to Light"
"Michigan Left"
"Hey Kids!"
"John Lennon"
"Oh, the Boss is Coming!"
"Never Thought This Would Happen"
"11:11"
"Dirty Blonde"
"Crawling Through the Window"
"Kiss Cam"
"Systematic"
"Cynical Bastards"
"On Paper"
"Ballad of Hugo Chavez"
"Whistleblower"
Encore
"Blueprint"
"Leather Jacket"
Written and Shot by Nicole Janik