Here's the thing about this band: every time you think you've seen enough or are burnt out on listening to their stuff, you come back for more. I've been to a total of five Front Bottom shows now and am somehow still unremittingly drawn to them. For the same reason I tend to always order a medium iced coffee with cream and caramel swirl when I roll through the Dunkin' Donuts drive thru, I always try to snag a ticket if they're in the area because I know what I'm getting into at a Front Bottoms show, and I know it'll be real damn good.
Last night's Rochester show at Water Street stuck out to me among all of my past TFB show escapades. With a set list that included eight songs from their newest release, Back On Top, three songs from the Rose EP, five songs from Talon of the Hawk and four songs from their 2011 self titled release, they managed to play all of the anthemic crowd pleasers while representing a huge portion of their discography. I wish they would've played Rhode Island, but I saw them play it the night prior in Toronto so I can't complain.
The crowd erupted into one huge dance pit a mere 30 seconds into "Au Revoir," their opening tune, and I don't think I saw it stop for the entirety of the show. From atop the balcony, the crowd looked like a swarm of Tree Swallows migrating from side to side, back and forth. And through it all, frontman Brian Sella remained charismatic as ever and the rest of the band, humble and lively.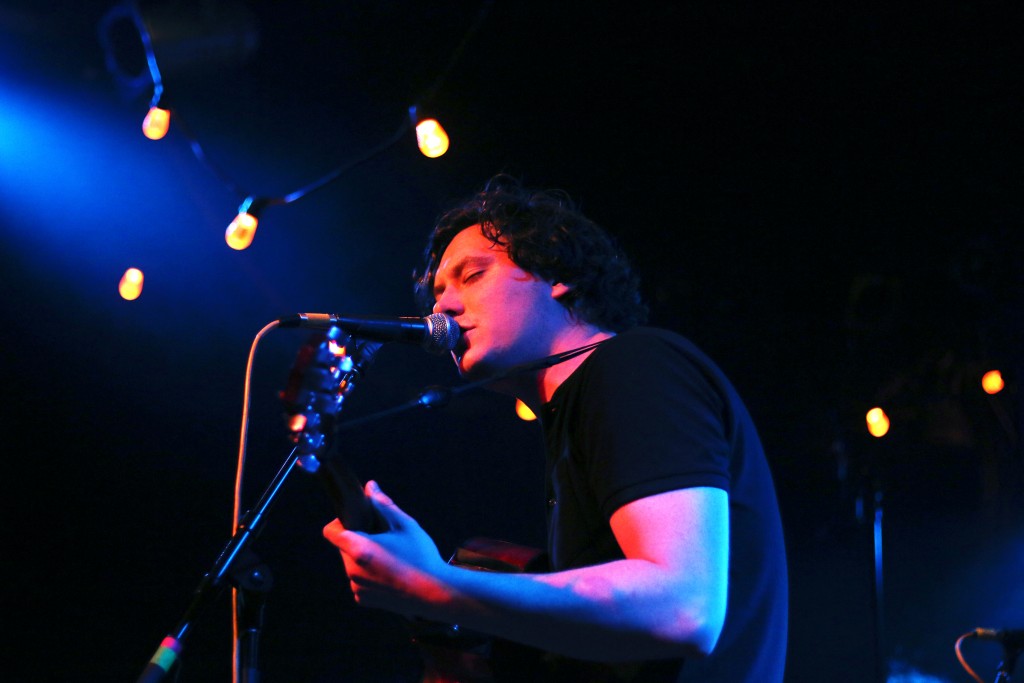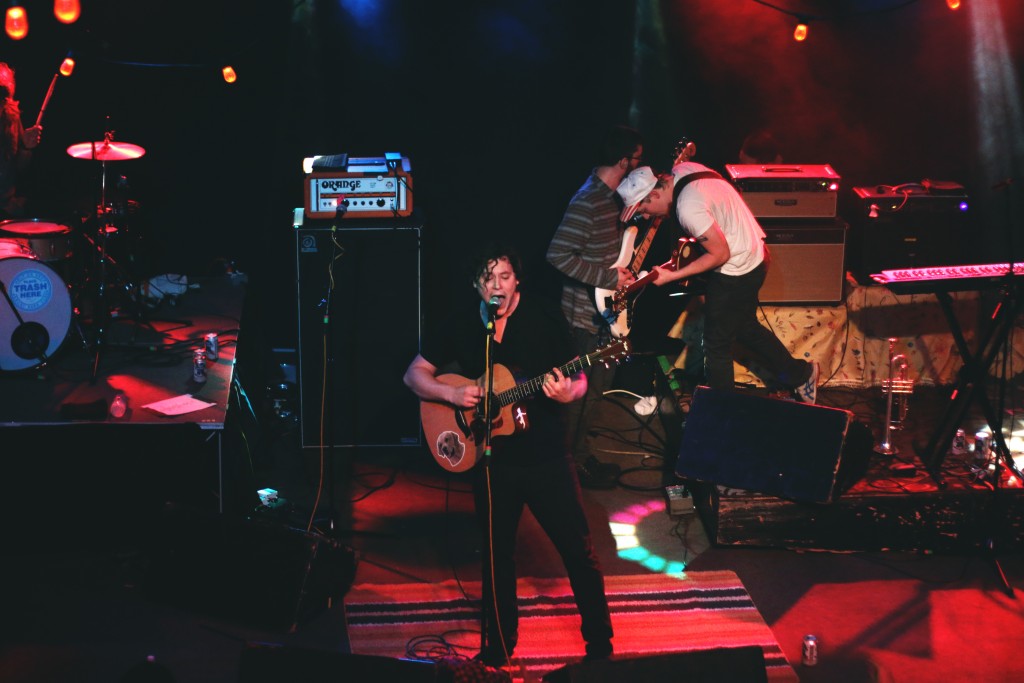 From the time I saw them play in Ithaca last year until now, I've noticed a distinct difference in their live sound. They've wandered a little outside the norm on this new album and it has translated extremely well in a live setting. Mat's drumming sounds more robust, Ciaran's guitar parts are more adventurous, Tom's backing vocals are sharper than they've ever been and the overall sound is one that is self-assured. Maybe it was their recent partnership with Fueled By Ramen or the upgrade from a van to a full sized tour bus that brought about this newfound confidence. Nonetheless, it's been pretty insane to watch the maturation of this band for the past 8 or so years and see how well liked they've become among such an incredibly diverse demographic.
As sort of a surprise cameo, the dudes from emo math band, Tiny Moving Parts, rushed the stage to shotgun beers (side note: these guys waited in a really long line with the rest of us plebeians to get into the show, very honorable thing to do. Good on you, Tiny Moving Parts), and rapper GDP who has a guest appearance on the track "Historic Cemetery" came out to recite his melancholy end verse.
It was pretty clear that everyone was just there to rock out and have a memorable night and maybe disguise their poignant feelings about life in sweat and hearing loss. Also a very honorable thing to do, in my opinion. I even saw one of the poker-faced security guards mouthing the words to "Skeleton" under his breath while vigilantly seeking out oncoming crowd surfers. Not every band, especially one named after a part of the female anatomy, has that sort of effect on people. Keep the party going, boys.