Let me start this review with a gripe of mine. I really do love the Tralf as a venue. It's a good space, the booking is on point, and the staff there is awesome. That said, they inexplicably decide to put up table seating arrangements for the majority of shows. Oft I would say 75% of the time this just leads to the crowd pushing the tables back and standing in front anyway. Other times, it just completely depletes the energy from the crowd and totally ruins the vibe. I start my review this way though not to complain, but to praise the adaptability of Timothy Showalter.
I've stated that I thought HEAL, Showalter's latest release as Strand of Oaks, was one of the purest rock albums I'd heard in a while. So watching he and his band mates take the stage, prepping to rip into the songs from that album, I had my concerns. That said, Strand of Oaks played with an intensity and precision unmatched by few, if any, I've heard this year. This allowed the achingly personal lyrics and incredible voice of the group's leader to take center stage.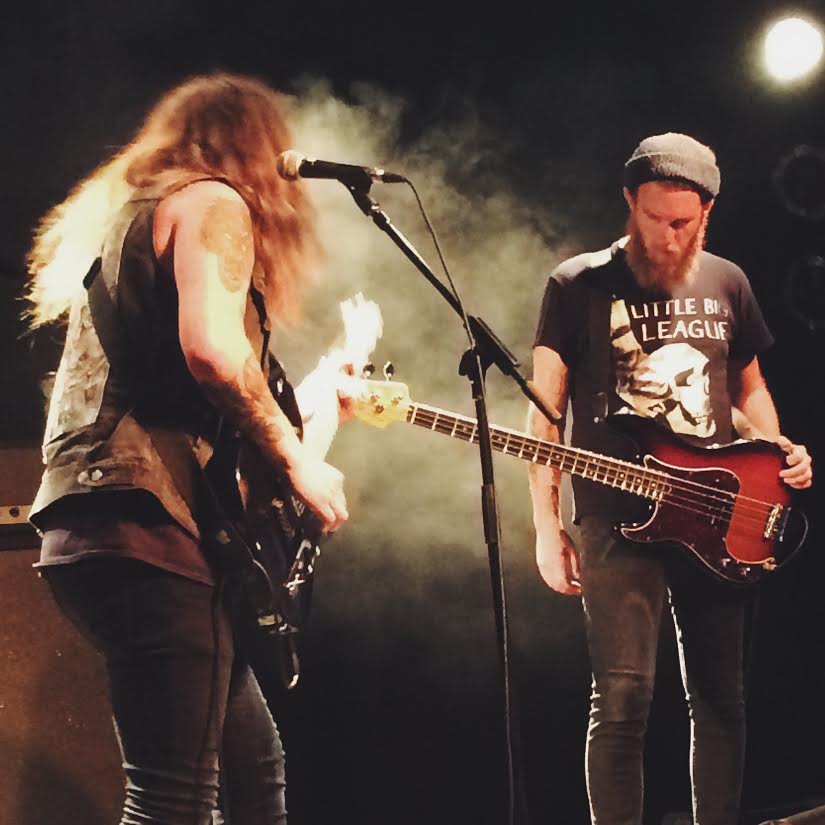 After a few songs, however, Showalter  just seemed to roll with the more relaxed and intimate setting. After sending his band to the back, he asked if we minded if he played some older songs that he amusingly admitted he had to look up himself. This lead to a very different and more personal set, as he played some of his more lush and folk-y early work while self-deprecatingly joking with the crowd.
By the time the set reached it's encore, Showalter had returned again with the full band to play through some of the most powerful recent Strand of Oaks songs. Favorites like "Shut In" and '"Plymouth" especially stood out, while an absolutely jaw-dropping extended rendition of HEAL highlight "JM" closed the show.
Despite the fairly limited crowd, Showalter's gratitude at the close felt genuine. He promised the band would return to Buffalo, and hopped off the stage to shake hands and personally thank almost everyone who came. Earlier in the set, Showalter had told people to stick around after to hang out, and following the set, we just did that. The band hung around long after to drink and chat until it was time for them to take off.
Strand of Oaks show was an intensely an intensely personal and heartfelt experience, and the best gig I've had the privilege of seeing in Buffalo this year.