To begin our Best of 2016 coverage, we asked a handful of our staff writers to submit their favorite albums and songs of the year.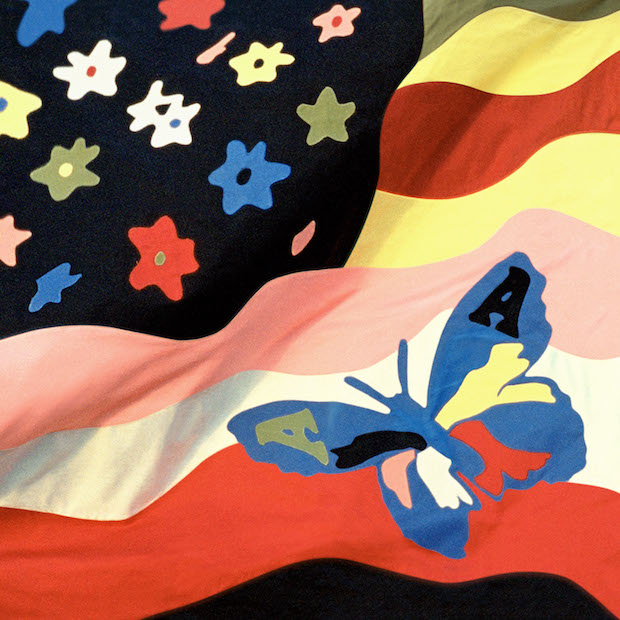 Cliff Parks
Favorite Album: The Avalanches – Wildflower
The joy and pleasure this album gave me this year is incalculable. The elusive Australian DJ collective saved the day with this next level sonic adventure into boom box urban funk and ear tickling psychedelia, featuring a wicked sense of humor, a killer collection of guest stars (Danny Brown, Toro Y Moi, Biz Markie, Mercury Rev's Jonathan Donahue, Father John Misty..) and some of the greatest crate diving ever, creating a thoroughly satisfying journey into the sounds of summer and of our lives, and an ode to walking down the music filled mythological NYC streets of our shared popular imagination.
Favorite Song:  Anderson .Paak "Put Me Thru"
This year was far from spectacular, but Anderson .Paak was incandescent, releasing two wonderful albums, turning up on hot cuts from A Tribe Called Quest and Kaytranada, and announcing himself as the future of American music. His subatomic fusion of r&b, hip hop, blues and rock blurred all the lines and the insanely groove heavy "Put Me Thru" is a prime example of his craft: exceptional songcraft, soul uplifting vibes, sly and sexy vocals and harmonies, and funky drums from Mr. .Paak himself.

Favorite Show / Concert: Andy Shauf at Mill's Hardware in Hamilton, Ontario (11/23/16)
In a year with some big, epic shows it was this intimate show from diminutive Canadian songwriter powerhouse Andy Shauf that stands out as my favorite. The air felt electric as the packed crowd worshiped in earnest silence punctuated with rapturous applause as Shauf and his band laid down a warm and intense set that seemed to levitate my spirit while my body stayed rooted to the Planet Earth. It was an amazing and incredibly pleasing sensation, feeling his sublime guitar tones and those keyboards fill my ears and synchronize with my own vibrations, a wonderfully psychedelic experience devoid of psychedelia (or psychedelics).
—
Brendan O'Connor
Favorite Album: Andy Shauf – The Party
I don't even know where to start with this record. You need to go listen to it. Canadian singer/songwriter Andy Shauf refined his songwriting talent he showcased on his first three records and created something totally unique, without a doubt my favorite record of the year. The Party is a concept album of sorts, and I'd be happy to explain narrative behind it, but part of the reason I love that record so much was the process of figuring out the story myself. Musically, it is mostly sad, slow pop tunes, and they hit you emotionally like a ton of bricks. Andy Shauf is an insanely talented songwriter, and while The Party was mostly slept on in the States, I'm sure that on his next record, this dude is going to create something totally next level.
Favorite Song: Whitney – "No Matter Where We Go"
While Light Upon the Lake would definitely make my top five records of the year, this song in particular is something special. Whitney's super unique approach to instrumentation and lyrical content payed off big time on this track. Just the fact that it is one of the faster songs on the record makes it a standout, but damn, that guitar riff in the beginning is SO DAMN GOOD. This song was stuck in my head basically all summer.
Favorite Show / Concert: Tenement at Smiling Buddha in Toronto, Ontario (9/11/2016)
I've seen this band once before, and both times I walked away from the show thinking the same thing, holy shit. Tenement is one of the best active rock bands in the world. Their live show takes no breaks, spanning their entire catalog, dating back to 2006. They cram as much into their twenty minute set as possible with no breaks. This was my first time seeing them with a more than just guitar/bass/drums, and the added backup vocals and other bells and whistles were incredible. They shared members with the opening band, Dusk, who were also incredible, their alt country/rock sound translated great live. While Tenement is punk at the core, I feel its something that everyone can get into, they've got something for everyone. I REALLY hope Tenement makes it to Buffalo sometime in 2017.
—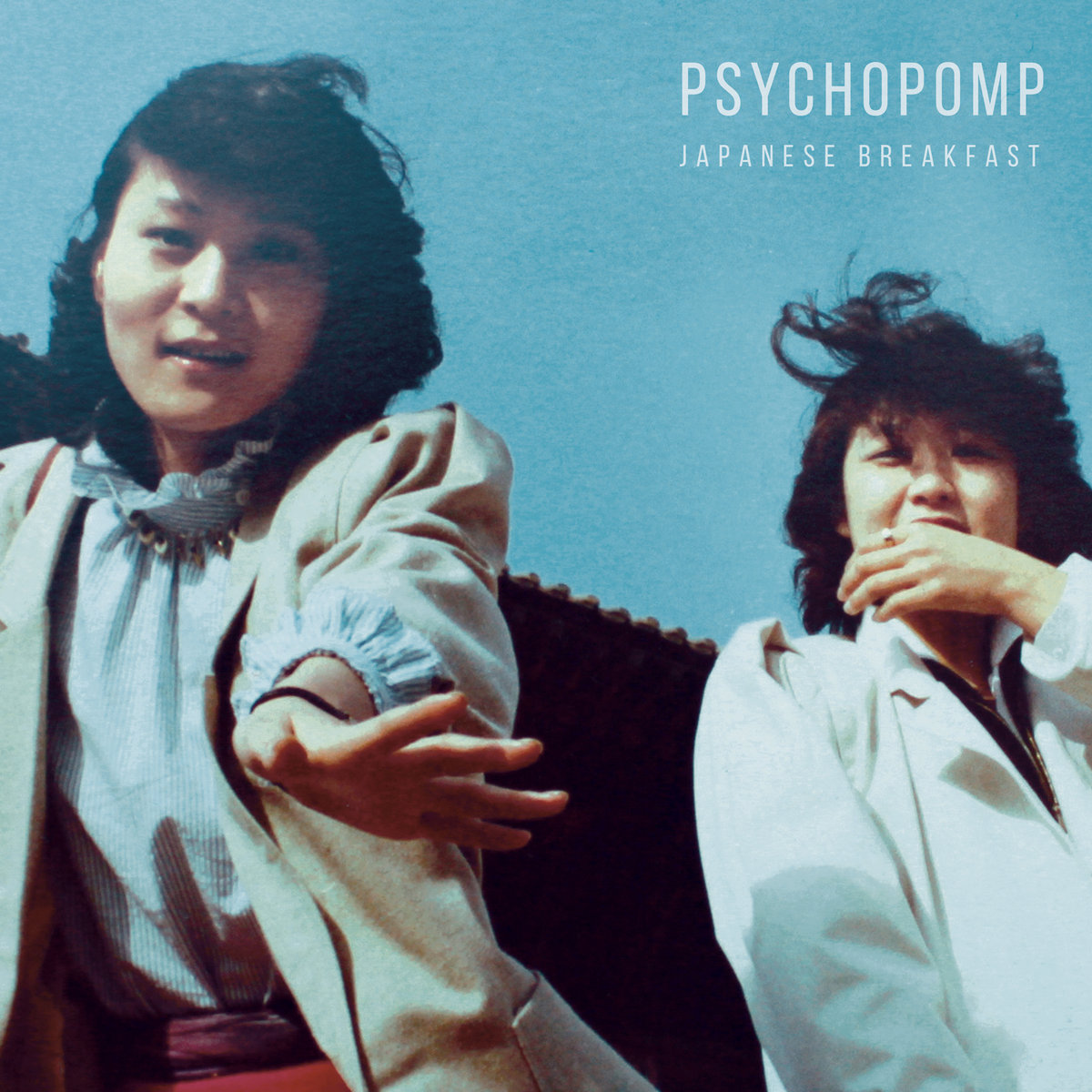 Jake Sessanna
Favorite Album: Japanese Breakfast – Psychopomp 
Here's a simple, steady pick for electronics-lovers, rock-lovers, alt-lovers, you name it. This quick album features lush synthscapes, backseat drums, and strong overall vocals. At the same time, Psychopomp bestows its listeners with a somewhat grungy feel via a dirty guitar and vocal style. "In Heaven" displays a sweetspot of electronics and soft strings usage starring an angelic flourish while "Jane Cum" emphasizes fuzzy and reverbed guitar work with massive buildups and breakdowns structure- and volume-wise. Overall, Psychopomp's moonlit ache, its pink aura will help soothe what gnaws at you.
Favorite Song: Radiohead – "Present Tense"
"Present Tense" is another brilliant song from the English masterminds that form Radiohead. The song begins with mallet-ed drums and Yorke's timeless falsetto. Immediately, Nigel Godrich's engineering prestige becomes apparent. The lyrics spell out to the listener that distance is like a self-defense mechanism against the present. Beautiful string arpeggios tickle the ears as you're forced through Yorke's trippy mumbling. Soon after, a clever drum beat from Philip Selway keeps the apparatus clicking in timely fashion. Finally, "Won't stop now. Won't slack off, or all this love will be in vain," chimes in amongst what seems to be a children's choir to draw close to the steady, grey rainfall that is "Present Tense."

—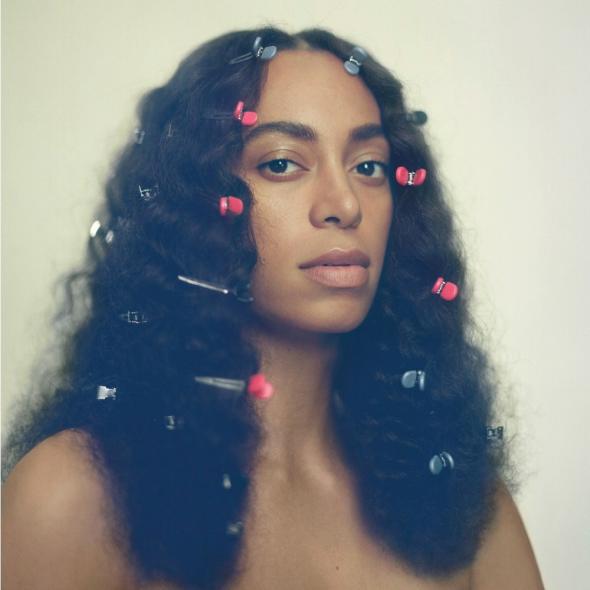 Steven Knapp
Favorite Album: Solange – A Seat at The Table
The R&B singer's third album combines vibrant musicality with a narrative that finds strength in the fight for the marginalized to be heard and understood. With a long list of collaborations that include names like David Longstreth of Dirty Projectors, Kelela, Q-Tip, among many others from both the R&B and indie scenes, the collaborative effort is as a result a multifaceted and dynamic work that delivers a political statement through themes of self-validation.
Favorite Song: Floorplan – "Music"
Detroit producer Robert Hood seamlessly blends techno with house elements to create a hipnotic, immense sounding dancefloor track. Gritty drums and elegant sound design result in a driving, melodic stomper that carries a sense of exuberance despite an industrious structure.
—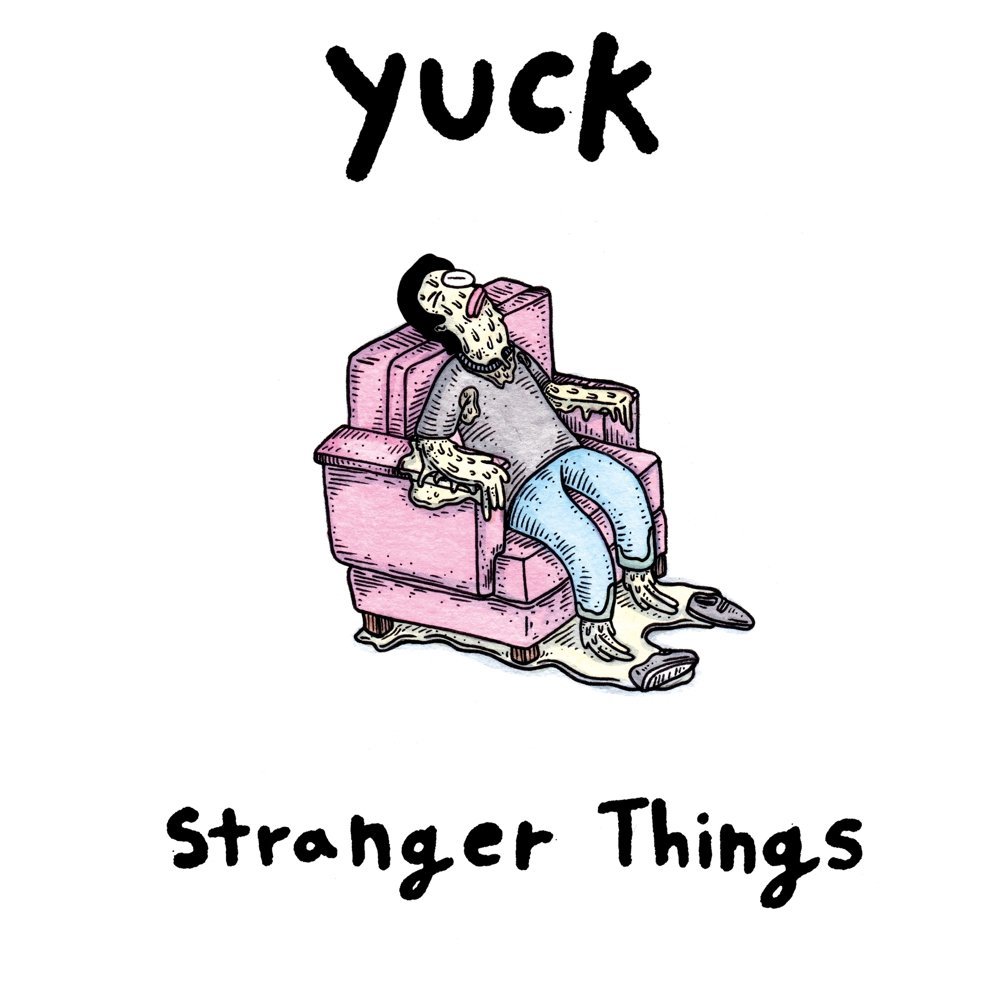 Nick Sessanna
Favorite Album: Yuck – Stranger Things
Mid-2016 had me feeling real stale. I realized all at once that I'd been listening to many of the same albums for the past 10 years. I needed something new, so on a whim, I spun Yuck's latest album, Stranger Things. It's chock full of catchy and relatable indie-fuzz, and that was exactly what I needed in my life. "Like A Moth" and "As I Walk Away" are two cryptic but absolutely beautiful indie rock gems. More importantly, the underlying neurotic anxiety in songs like "Hearts In Motion" or "Hold Me Closer" mirrored my own life almost too well. Say what you will about Yuck's member changes – Stranger Things is evidence that a band like Yuck can have a successful and meaningful second life.
Favorite Song: Magic Potion – "Jelly"
I stumbled upon the delightfully lo-fi wonk of "Jelly," earlier this year and I've been hooked ever since. Sweden's Magic Potion hit a sweet spot with this one, weaving earworm guitar riffs into their woozy take on slacker pop. Listening to this song puts a big grin on my face and makes me feel like I'm on acid, gazing happily at a magnificent double rainbow. Falling somewhere on the spectrum between Pavement and Mac Demarco, "Jelly" is absolutely worth 3:39 of your time.
—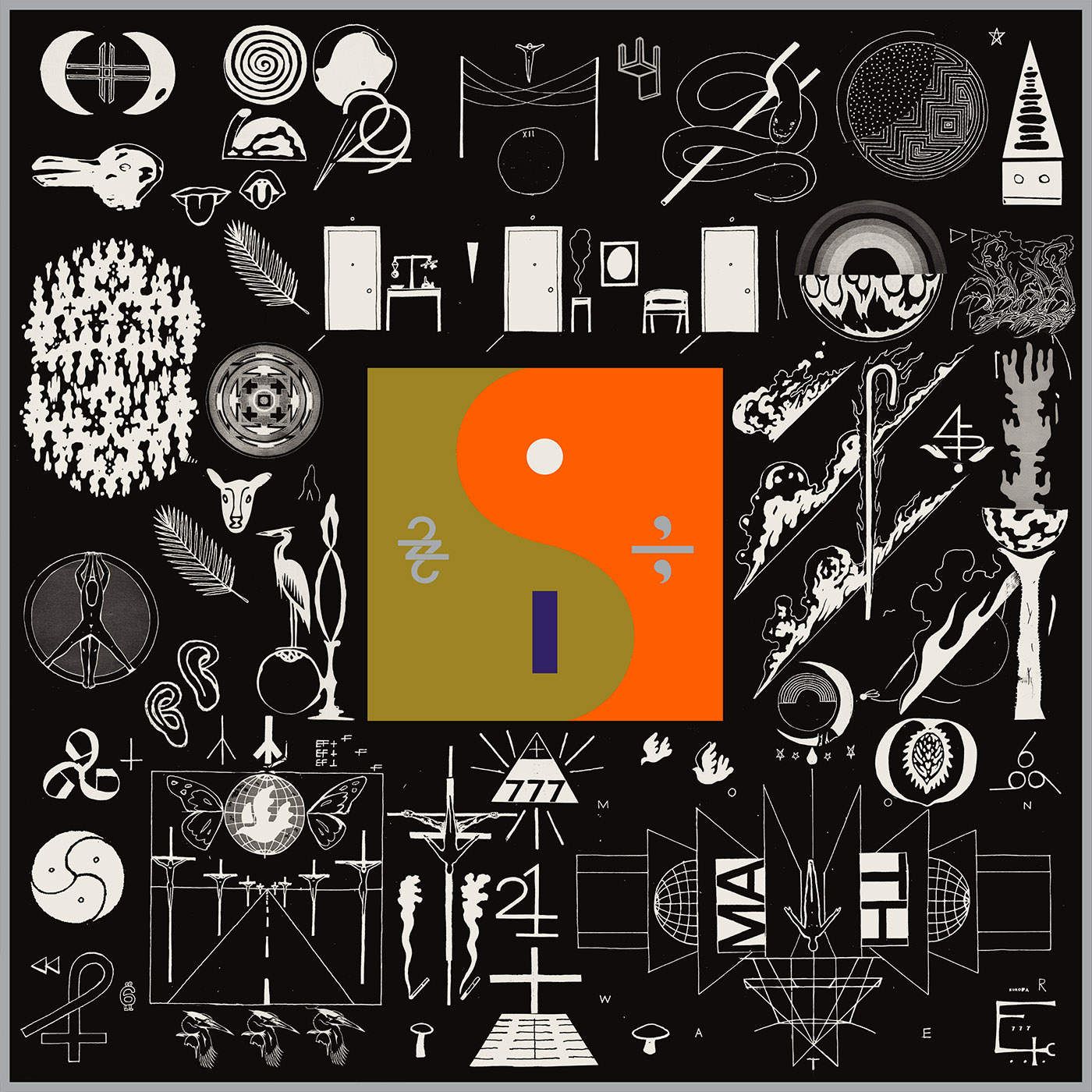 Ian McCuen
Favorite Album: Bon Iver – 22, A Million
After a five-year hiatus, Justin Vernon revived his indie folk outlet with a jarring but ultimately beautiful piece of art-rock. Bon Iver's third record is marked by aggressive experimentation, pushing Vernon's voice and sound to new heights. The intimate sparseness of For Emma, Forever Ago and the lush ambience of Bon Iver, Bon Iver are retained at the core, while the surface is accentuated by electronic chaos. He combines the organic with the synthetic; acoustic instruments clashing with heavily manipulated vocals and glitchy effects. Themes of self-destruction and self-discovery are conveyed through opaque lyricism, and accompanied by disjointed musical motifs. The end product is an immersive and personal experience, full of deeply affecting compositions.
Favorite Song: Kevin Morby – "I Have Been to the Mountain"
The lead single from Kevin Morby's third record is not only a showcase of his songwriting prowess, but also poignant social commentary. It is a wild mix of acoustic guitar, electric guitar, piano, horns, strings, and female backing choir that symbolically discusses the issue of police brutality and injustice. The song was written in reaction to the death of Eric Garner, and its message is an important statement relevant to the countless other similar deaths that have unfortunately plagued our recent history. At the very least, it is a rocking indie-folk jam. However, in the context of recent political turmoil, it is a haunting and timely protest song. "That man lived in this town/'til the pig shot him down. Well have you heard the sound/of a man stop breathing, pleading?"
Favorite Show/Concert: Arkells at Town Ballroom in Buffalo, New York (12/9/16-12/10/16)
Even though they hail from Canada, it always feels like a homecoming when alt-rock darlings Arkells stop by Buffalo. Through their career, the Town Ballroom has treated them like family, and the bond they have built with our city is undeniable. At one point on night 1, lead-singer Max Kerman claimed the Ballroom was his favorite rock venue "in the world." For both sold-out nights, the atmosphere was absolutely electric, as the band blazed through all of their hits as well as some deep-cuts and throwbacks. Pure joy was evidenced on each band members face throughout, and their relentless energy was palpable across the room. This early-December weekend proved to be a special one, and a mutual raise-your-glass to both Buffalo music fans and our friends across the border.
—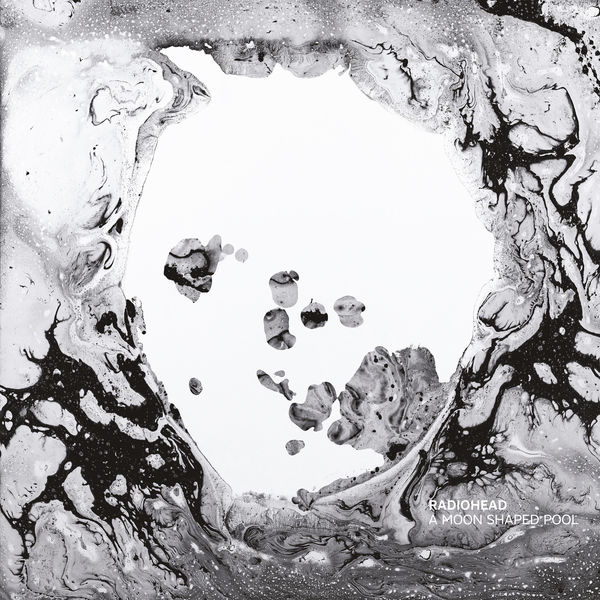 Ronald Walczyk
Favorite Album: Radiohead – A Moon Shaped Pool
At what point does a bandwagon become a bandwagon? Asking for a friend. But in all seriousness, bandwagon hyper-awareness aside, I can't *not* give my nomination to Radiohead's 'A Moon Shaped Pool'. The anticipation was very, very real with this one, and simply put, Radiohead delivered. The album was a shining light in the darkness of 2016, softening the sting of all the death, destruction, drama, and downright evil that made the year such a bummer. From the opening strings of lead single "Burn the Witch" to the last somber piano notes of fan favorite "True Love Waits," Radiohead once again proves just how competent they are in creating exceptional, unique collections of songs. If topping my list with quality like AMSP makes me a bandwagoneer, then so be it. All aboard.
Honorable Mention: Attic Abasement – Dream News
Favorite Song: Wilco – "Cry All Day"
Admittedly, Schmilco didn't pull me into as deep of a Wilco-hole as I thought it might have, but one track on the album really resonated with me. The initial acoustic gallop of "Cry All Day" brought me back to some of my favorite Wilco tunes of yesteryear, and the lyrical content is as tastefully bittersweet as it's always been. Wilco consistently baffles me with the way they can do so much with so little, crafting poignant breathable tracks without much more than a few instruments and half a page of genuine lyrics. "Cry All Day" represents that razor-sharp minimalism quietly and unapologetically, claiming my top pick for 2016.
Honorable Mention: A Tribe Called Quest – "Space Program"
—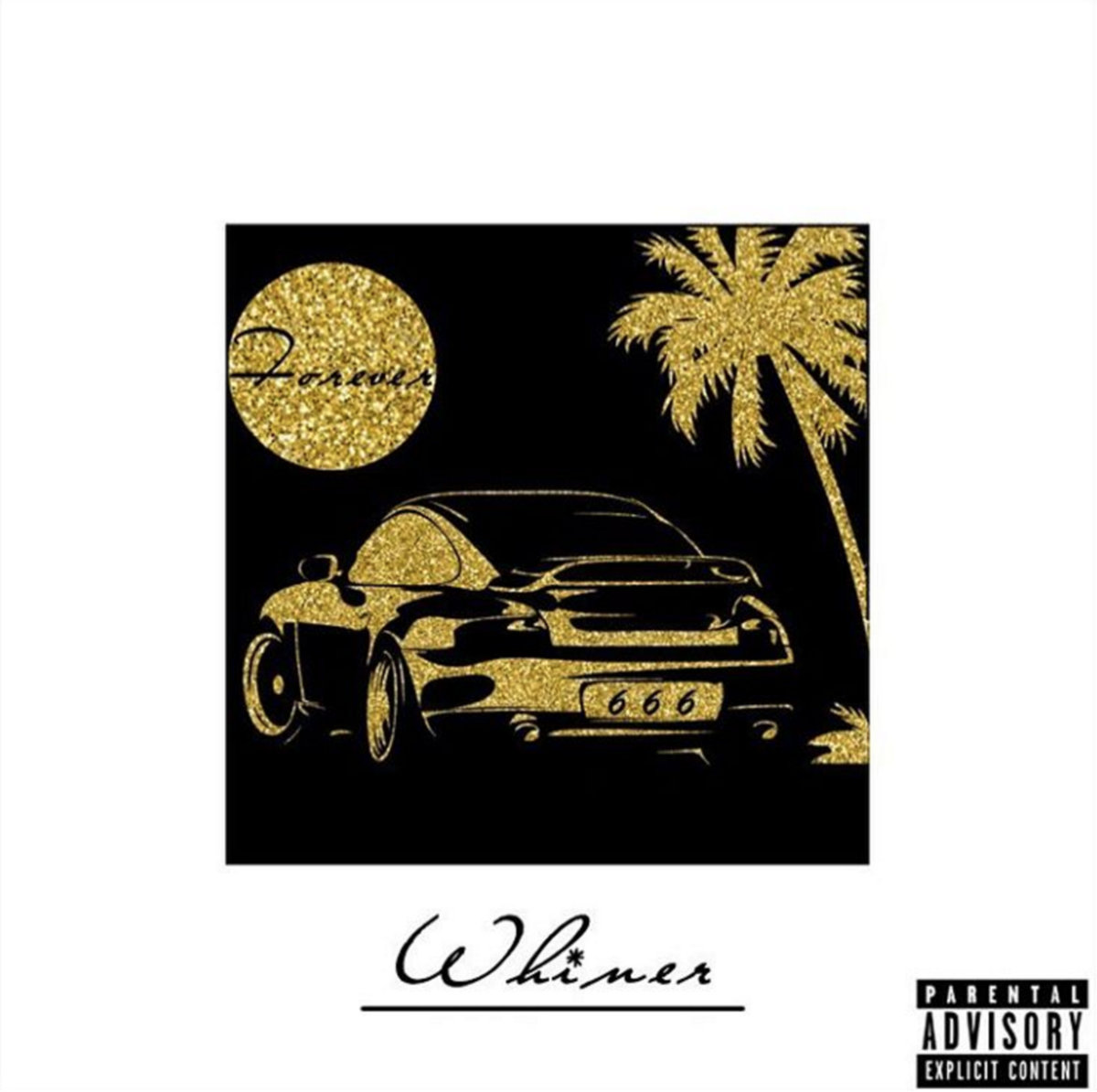 Michael Moretti
Favorite Album: Whiner – Forever
Picking my favorite album of 2016 is always one of the hardest decisions of the year. As a music blogger, I am inundated the pitches for upwards of thousand albums / singles / remixes / mixtapes per week. With so many choices it's easy to listen to a couple of songs, lose interest, and move on to the next new single from the next new buzz band. One constant I've found myself returning to is 2016's goth-pop album, Forever by North Jersey scene kids, Whiner. The album is incredibly introspective, giving you the inner workings of leadman/sad boy Cameron Castan's over-thought thoughts, while balancing elements of shoegaze, 90's rock, and synth-pop.
Favorite Song:  Pillar Point – "Dove"
I've been putting Pillar Point's "Dove" as my resident champion for favorite song of 2016 since I first discovered it in February. Although Super Defense's "Sinking" and Incredible Change's "Montreal is an Island" gave Pillar Point a run for it's money, "Dove" prevailed. Although the song has enough merits on it's own to win me over, the video is really what convinced me. The piece features mainly dancer Kia Labeija voguing around a busy Bogotá, Colombia in search of a bird thief / lover and it is truly entrancing.
As far of the song goes, "Dove" has lush synths, a driving rhythm, and a falsetto Hot Chip-like vocal style. Arranged by former Throw Me the Statue frontman Scott Reitherman, produced by Of Montreal's Kevin Barnes, and released by Polyvinyl Records,  this song had all the cogs in the wheel to make it simply great.