With most of hip hop's biggest names staying relatively quiet this year, there was a lot of room for new players in the game to surface. In the absence of projects from Kanye, Frank, Kendrick, we have to pay attention to more people. For some artists, this is great news, as they gain notoriety and stay in our conscience for the whole year. For others, no bigs in the picture means they become the ones scrutinized. Not everyone can win, not everyone can lose, and not everyone can do just one of those. So here are ten of my picks for winners and losers and winner/losers in the wonderful year of 2014.
Winner/MVP – Young Thug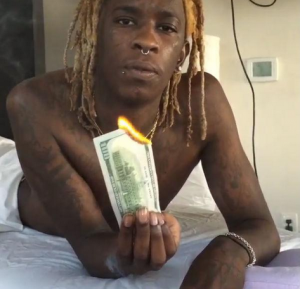 It really was the year of Thugger. At the top of the year, solo hits like "Stoner" and "Danny Glover" had Young Thug on the cusp of the mainstream, but his stampede to the top was on the strength of his hooks and features. The indecipherable hook on Rich Gang's "Lifestyle" became a party hit, his charisma on T.I.'s "About the Money" turned the song into a turn-up anthem, and his effortless ability to make a song catchy was never more prevalent than on Tyga's "Hookah." It's not easy to make a Tyga song likable to non-Tyga fans (read: people older than 17), but Thug did that. He was a lovable weirdo the whole time. He dressed androgynously and squeaked when he was supposed to be rapping, but Young Thug made us like things that we did not know we would like. There also was his Rich Gang mixtape, which has been making appearances on several-year end lists. That speaks volumes to his potential, and to his vision as an artist. Thugger may not have a better year than 2014, but he's certainly not going anywhere.
Winner – Wu-Tang Clan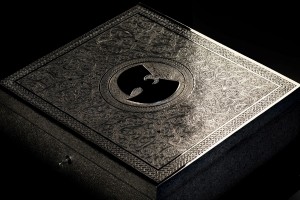 The Wu dropped their first collective album since 2007's 8 Diagrams, and found themselves back in relevancy. It wasn't their greatest album, but the idea that the Bees could get themselves together for what will likely be their last album together, made it special nonetheless. There was also the news of the secret album The Wu – Once Upon a Time in Shaolin. The RZA likened the album to a piece of art; only one exists, and the highest bidder will receive it. Ghostface Killa also dropped the well-received 36 Seasons album. All-in-all, the Wu had a really strong year, and it might be their last.
Winner – Azealia Banks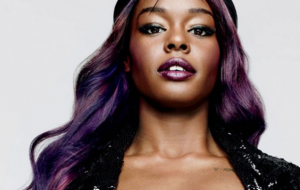 It seemed as though Banks had been losing pretty much non-stop since she mouthed off a couple of years ago at the height of her fame, and got her album shelved. Broke With Expensive Taste was expecting an early 2012 release, capitalizing on the success of 2011's "212." Well, it didn't drop, and countless Twitter tirades, and other attention-seeking behavior followed, and the plight of Azealia Banks became a cautionary tale of how not to act for up-and-comers in the music industry. She was almost forgotten, when out of the blue in early November she dropped that album that she had finished over two years ago, and we all remembered why those Lil Kim comparisons were justified, if not selling Banks short. Broke With Expensive Taste was a critical darling, praised for it's unique fusion of NYC rap, smooth  RnB, and Caribbean drums. Azealia's old ideas still sound new and envelope-pushing. Hopefully she keeps it together, because she has everyone's attention once again.
Winner – Jeremih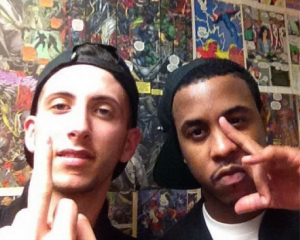 Jeremih was "Birthday Sex" to almost everyone it seems, and rightfully so. The 2009 smash hit is a piece of pop culture that will be relevant as long as there are birthdays. 2014 started a new era for the singer though, as he really expanded on his legacy. In a collaborative effort with producer Shlohmo,  the crooner dropped six of the sexiest, smoothest, most progressive RnB songs of the year. The No More EP was infectious to it's core, and Jeremih's vocal talent shown through to it's core. Jeremih's great 2014 wasn't limited to a killer collab with a rising electronic artist though. He paired up with west coast superstar YG for the radio smash "Don't Tell 'Em" which worked it's way close to the top of the charts. The singer had both the commercial and critical acclaim on lock this year.
Loser – Chance the Rapper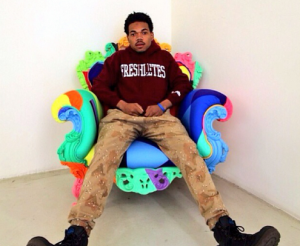 Acid Rap is rapidly approaching two years since it's release, and we still don't have a proper follow up. Yes, Chance has dropped some stuff with his band and other friends since then, but nothing has come close to the magic of Acid Rap. The turnover on projects is a little long, but we haven't even gotten a lead single off of anything, or a promise of something coming soon. In 2012, it was easy to say that Chance would be ruling hip hop for years to come. He has a defined sound, his own niche, and an ability to weave between fun and introspection better than almost anyone. He was also a teenager! But now, his relevancy is fading quickly. A single followed by a album from Chance at some point this year could've seen him sell hundreds of thousands of records. Now, he has some work to do to make sure he doesn't end up as a footnote.
Loser – Ab-Soul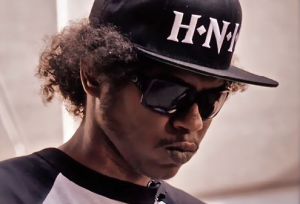 His major label debut These Days.., though well-received, was hardly the follow up that 2012's Control System deserved. A step down in nearly every way, Soulo really dropped the ball on his first project since Kendrick Lamar blew up and expanded Top Dawg Entertainment's audience. He tried to make the album a reflection of the current state of rap, drawing on all sorts of styles and approaches to songs. It's a noble idea. The final product however, was all-over the place, a stark contrast from the cohesiveness of Control System.
Loser – Theophilus London
The artsy Trinidadian rap-singer released his debut album Vibes this year, and I've got mostly good things to say about it. It was fun, groovy, and had a vision. It also an album co-signed and executively produced by the one and only Kanye West. Despite this, Vibes sold under 3,000 copies first week. 3,000! With perhaps the biggest name in music attached to the project, that's a staggeringly small number. It just might not be in the stars for Theophilus.
Loser – Yung Lean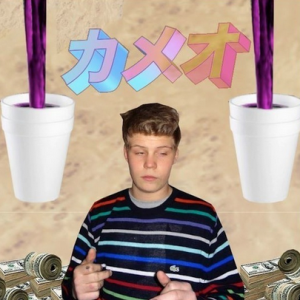 My expression of disappointment in Lean's Unknown Memory was probably the most passionate thing I've done in my entire existence. At the peak of his purpose, Lean dropped his wall of ambiguity as to whether or not he was talented and tried to be an actual singer(?). Gone were most of the Nintendo references and over-the-top drug claims. Lean replaced them with auto-tuned moaning that any of us could likely do. As always, the production was top-notch though, and we all kind of realized that the reason Lean had always appeared so good was because of his talented producer friends, and not him. 

Both – Your Old Droog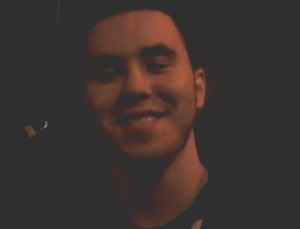 Your Old Droog had an interesting 2014. The New York rapper dropped a mysterious EP that had the internet buzzing due to the pure talent of the emcee. The thing was, no one knew who Droog was, and he kept it a mystery. The raps and technique of Droog were so impressive, that it became a guessing game as to who he could be.  Talk about Droog's identity drove up interest in the rapper. People were going as far as claiming that the man with the heavy NYC accent and on-point references had to be Nas. And that's where Droog began to lose. It turned out to be a talented 25 year old behind the lo-fi tape, and not a rap legend taking on a different guise. Unfortunately for Droog, that's not as good of a story, and less people cared. His 2014 ends on higher note than it began, that's for sure. But it's a bit sour when people are turned off by finding out that you're you.
Both – Bobby Shmurda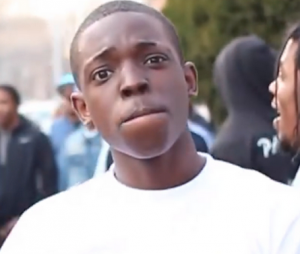 The story of Bobby Shmurda doesn't seem real. A nobody gangsta-rapper drops a track and dance that eventually finds it's way into white America's living room, and then ends up in jail with serious charges for things that he bragged about in that very track. "Hot N****" could very easily be considered the song of the year. Due to it, we got the Shmoney dance, and the phrase "About a week agoooooo," among others.
And then on December 17th, Bobby and 14 of his friends got arrested for serious crimes, and we thought to ourselves, "Shit, he really has been 'selling crack since like the fifth grade.'" Shmurda's label GS9 also happened to function as a gang, and the police had been investigating them before Shmurda had even taken off as an artist. Shmurda was described as the "driving force" behind the crew, and he was charged with conspiracy to commit murder, reckless endangerment, and gun possession. Stories circulating include instances of Bobby shooting at his brother (also in GS9), Bobby opening fire at a barber shop, and members of his crew selling crack and weapons to undercover POs. He's facing between 8-25 years in prison, after spending about 5 months at the top of the rap game. This sounds like a skit from Chappelle's Show.