For our Best of 2014 coverage, we once again decided to reach out to some friends of the blog to get an idea of what made the year in music so great for them. For the next installment in the guest series, Jeremy Franklin, former member of the late Son of the Sun and current member of the Soft Love and Kurt & the Loders, submitted his year end list. The Soft Love, comprised of former members of the Thermidors and Son of the Sun, will make its live debut on January 17th at Nietzsche's.
It seems as though some of the industry shenanigans in 2104 are as noteworthy as the music itself.  As music evolves, I feel it is only fair to summarize a "year in review" as moments, in addition to concerts, songs and albums.  Let's start with the most unfavorable and work our way to a few of the sweet spots this year had to offer.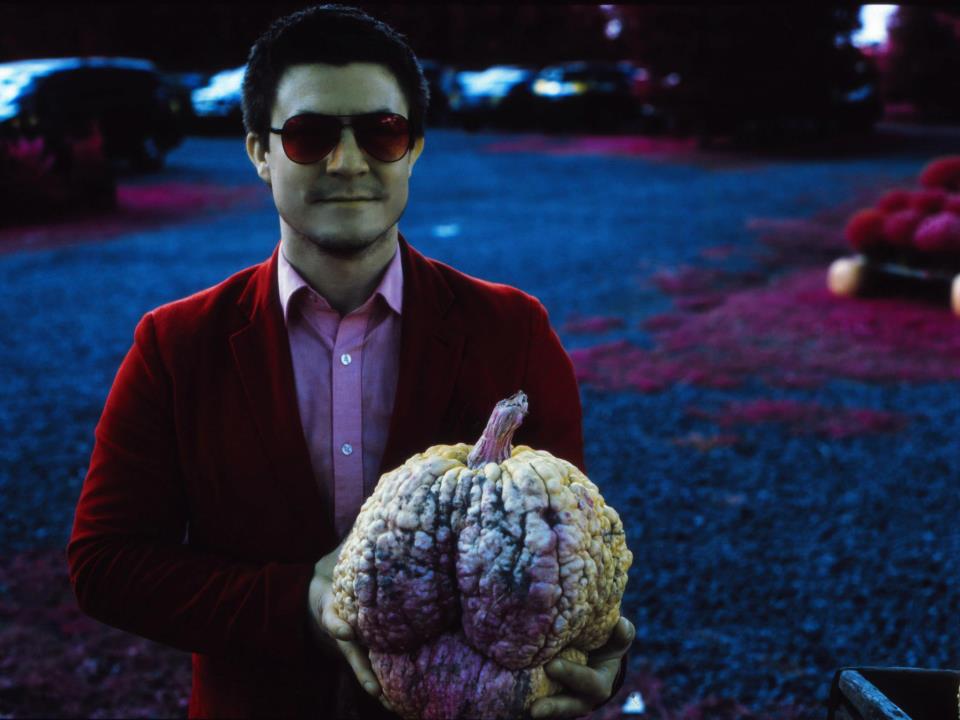 Nineteen-Eighty Platinum
This year almost marked the first time in Billboard history that no album reached platinum status. Thankfully, errrr- Taylor Swift came to the rescue?  I know that the number of albums sold shouldn't be a benchmark in terms of quality music. Five hundred thousand sales used to equate to a commercial failure. Some of my favorite albums (Failure" Fantastic Planet, As Tall As Lions' S/T,  Ours' Distorted Lullabies and Rival Schools' United by Fate) fell victim to low album sales and subsequent demise. While the golden age of multi-platinum albums is nearly dead, this new market allows for amazing artists to survive among their niche fan base without being subject to commercial success, and that is far from being a bad thing.
U2's iPhone Pillage
I feel as though a majority of the population was super pissed off about this. It's because it was U2. I remember as a younger music fan I couldn't be more excited to have a compilation CD/tape handed to me at a show, or come as an insert in a magazine. I even have vague memories of getting flexi-discs is cereal boxes. This generation is so hesitant to pay for music, whether it be physical or digital and this band lets you have their record, not a teaser or single, but the entire record for free and it causes a series of rage? If Radiohead had done this (which they sort of already did- see In Rainbows), the world would have been ecstatic. It was a novel and innovative idea, and while I found the material itself to be mediocre at best, I can't help but applaud them for their unique approach. Cue black sunglasses, leather jacket, and high octave delay saturated guitar.
Handsome Jack Album Release Show @ Mohawk Place (10/24/14)
Now I know this isn't the first show at the Mohawk since it's recent incarnation nor the best in the venues history, but something about this night felt like home due to familiar faces, nostalgic environment, an all killer no filler line up, and a new record by one of the finest bands in the city. This was sadly my first time seeing JOHNS, but I was absolutely blown away while Bearhunter and Pine Fever brought an awesome energy to the show.  Hands down my favorite local show of the year.
Flying Lotus feat. Kendrick Lamar – "Never Going to Catch Me"
I have been fawning over both of these artists for quite sometime. Ever since Lotus' "Mmmhmm" from Cosmogramma, I have been enamored with him as a creative mind. Same goes for Lamar's "Backseat Freestyle." This collaboration fuses experimental artistry and pop sensibility into a byproduct that is able to reach listeners regardless of shape, size, or color.
The Picturebooks – "Your Kisses Burn Like Fire"
My bandmate, Brian, told me to stop what I was doing and to watch and listen.  I highly suggest you do the same.
Ryan Adams- Ryan Adams / Live at Massey Hall (11/12/14)
Despite the Danzig-style artwork and Todd Rundgren style production, this album is a true return to form for the folk/metal/country/whateverelse artist. Since ditching his band, the Cardinals, years back, Adams lost a few steps.  He even came clean in stating he threw away $100,000 on an album no one will ever hear because it wasn't the record he wanted to make. So he went back to the drawing board and released this. His live show is evident he has formed a strong musical bond with his band, allowing them to compliment his already genius song writing.  This was easily one of the most moving and delicate shows I have ever seen in my entire 17 years of enjoying live music.
Noel Gallagher's Commentary On Purchasing Music
"It fascinates me…and infuriates me that people are more willing to sit in a coffee shop and spend a tenner on two coffees and talk about the weather to their friends, and that coffee will last 45 minutes, yet they will physically get angry at you for asking to buy an album for a tenner which will last a lifetime and might even tell you something about yourself, might even change your life, or how you dress or your outlook on everything. And it's a strange moment we're in where people are willing to spend money on shit. People spend a lot of money on shite. Frivolous nonsense, y'know, an app on your phone that makes farting noises."
And the obligatory top albums of 2014 with song selections:
1. Spoon – They Want My Soul ("Do You")
2. Beck – Morning View ("Heart is a Drum")
3. Temples – Sun Structures ("Shelter Song")
4. Ryan Adams – Ryan Adams ("Stay With Me")
5. Every Time I Die – From Parts Unknown ("Idiot")