For our Best of 2014 coverage, we once again decided to reach out to some friends of the blog to get an idea of what made the year in music so great for them. For the next installment in the guest series, Buffalo MC Dr. Ooo (aka Drew Hartman), submitted his year end list. 
So originally I told myself that I was going to keep this list to 10 songs BUT THEN I REMEMBERED THAT ITS ALMOST 2015 AND I CAN DO WHATEVER THE F*CK I WANT…just kidding but really. Here's my favorite 15 songs of 2014 IN NO SPECIFIC ORDER SO CALM DOWN EVERYONE.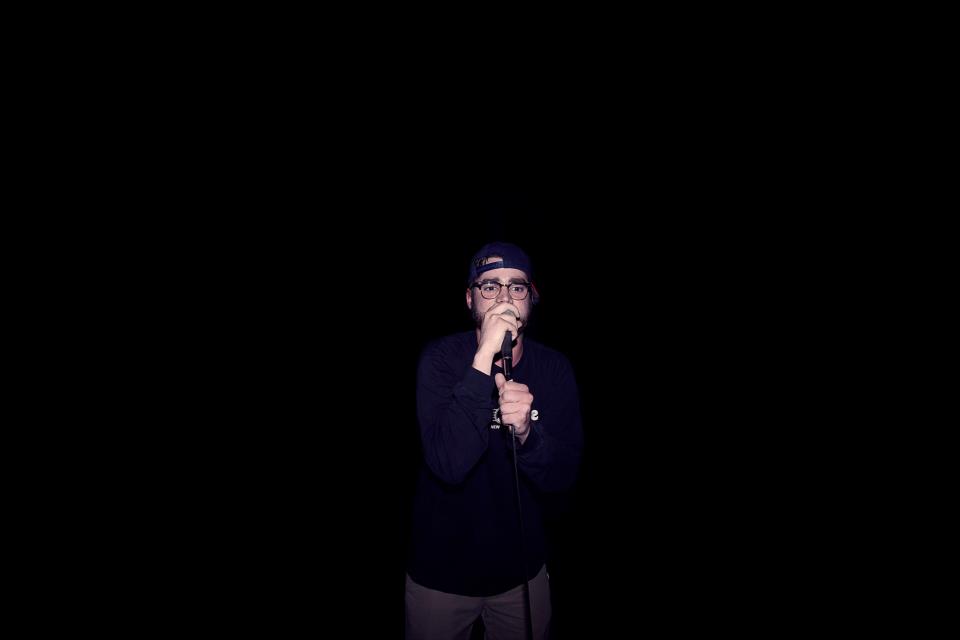 Top 15 Songs of 2014
Ab Soul – "Tree of Life"
"I wish I could live like the trees, shoot the breeze, stay around some leaves, you naaaMean??" Nuff said.
SZA ft Kendrick Lamar – "Babylon"
SZA's hypnotizing voice and K Dot's fire verse over a sexy ass beat make this one a no brainer.
Pharrell  -"Gush"
Certified panty dropper with an ultra slick up beat throwback feel. Pharrell still got some gas in the tank.
Drake – "How Bout Now"
WHAT YOU THOUGHT YOUR BOY WAS GONNA MAKE A BEST OF LIST AND NOT PUT DRAKE ON IT?! Some new new to close out the year from the 6 God got the club goin up…..on a Tuesday.
PARTYNEXTDOOR ft. Drake – "Recognize"
One of my go to pre-game turn up jams right here. When in doubt, turn up the auto-tune and sing like you mean it……about drank….and girls. GIRL I SEE YOU.
Iamsu! – "I Love My Squad"
ANOTHER one of my go to pre-game turn up jams, enjoyed best while intoxicated surrounded by your best buds. West Coast Stand Up.
Chance the Rapper ft. the Social Experiment – "Wonderful Everyday"
So Chance covered the damn Arthur theme song and its pure feel good wonderfulness.
WestSideGunn – "Never Coming Home"
The only local cat to make my list and thats saying something. GULLY personified. Turn this one up and put somethin in the air.
Spooky Black – "Without You"
An incredibly smooth white boy (in a du-rag) singing about love (with an angelic voice) over mellow trap production in the middle of the woods. Another "nuff said" moment.
Beck – "Heart is a Drum"
BET YOU DIDN'T SEE THAT COMING. Honestly tho, picking just one song off of his album Morning Phase is damn near impossible. They are all fantastic.
Tune Yards – "Water Fountain"
IF THIS SONG DOESN'T MAKE YOU WANT TO DANCE OR NOD YOUR HEAD, YOU PROBABLY ARN'T HUMAN AND WERE INSTEAD DESIGNED TO BE AN EMOTIONLESS ROBOT.
Schoolboy Q – "Break da Bank"
Another one to file under the excellently gully category. Rough neck lyrics from Schoolboy and some top notch production from Alchemist make for a true winner of 2014
Flying Lotus ft. Kendrick Lamar – "Never Catch Me"
I MEAN ITS A FLYING FRIGGIN LOTUS AND KENDRICK FRIGGIN LAMAR COLLAB. THERE'S NO EXPLANATION NEEDED. YOU KNOW WHAT YOUR GONNA GET (insert 6 fire emojis).
Jimmy Johnson – "Sun Goes Down"
Many thanks to my good pal Much Many for putting me on to this here sleeper pick for 2014. Very similar to PARTYNEXTDOOR, but I don't care cause I love it.
Aphex Twin – "CIRCLONT6A[141.98] [syrobonkus mix]"
Amazing electronic instrumentation bananas type stuff….that make me want to take alllllllllllllllll the drugs.
2014 was a true hoot in the music world. Here's to 2015. CHEERS.
– The Good Doctor
Photo  Credit – Ethan Calabrese