For our Best of 2014 coverage, we once again decided to reach out to some friends of the blog to get an idea of what made the year in music so great for them. For the next installment in the guest series, Chris Groves, member of Applennium and Fourem, submitted his year end list. 
This is by no means an ordered "Best Of" list of 2014 for me. Much of 2014 is actually a blur, a whirring jumble of things I can't really put time stamps on. Maybe it's a hard realization that I just don't have any super defining moments (yet?). The last two months of 2013 may as well be the beginning of 2014 for all I care. When I was asked to put together this list, I thought it might be an afternoon and a beer type thing…I was mistaken. I'm sure there's a bunch of things I have left out…certainly not on purpose. Is the sound ok?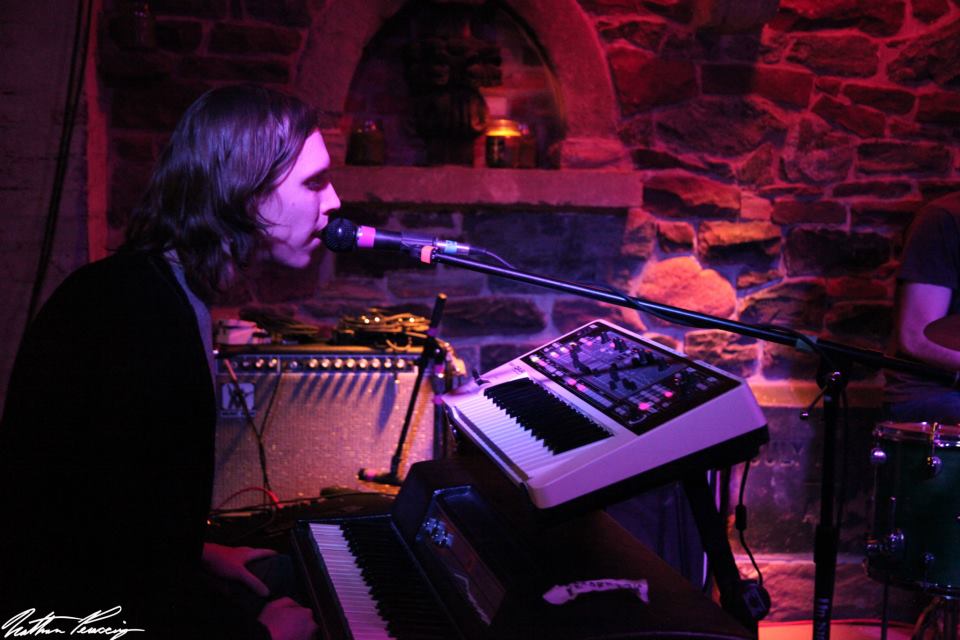 Albums
Damien Jurado – Brothers and Sisters of the Eternal Sun
What can I say? The album was produced by the one and only Richard Swift. He is a man. The songs are next level shit. I admit, I am possessed by this record. Everything about it it gorgeous, haunting, and downright job quitting good. That is all I have to say.
Spoon – They Want My Soul
I'm sure this record is on everyone's list for 2014, and with good reason. I wake up singing parts to my morning coffee ritual. It gives me the sounds and smells of summer in November. It also sounds awesome when you turn it up on the Hi-Fi. Educated folk singers want Britt Daniel's soul.
On Beta – Singles Series
Early in the year, they released a new song every two weeks through their website. It's wonderful when the songs your friends write give you chills. You know the feeling when you hear something that blows you away and you want to share it with everyone just to get that feeling back? That.
Shows
St. Vincent @ Asbury Hall (4/12/14)
Annie Clark is a woman. She might be part robot, but I'm not sold. Strobe lights, the color pink, smoke, dancing and the feeling that you know you're seeing someone and something truly special is pretty rad. Put that all together in a great place to see a live performance and where else would you rather be at that moment? Can't wait for the next.
Tweedy @ Town Ballroom (10/1/14)
There's a reason I have a poster of Wilco in my living room. In front of my face stood that man, his band, and his son on drums. They put on a truly spectacular show that I feel grateful to have witnessed. This was a story teller show, one of the greats you saw when you were young. I was in a trance the whole night.
Man Man @ the Tralf (7/8/14)
You want to know where electricity comes from? The goddamn stage at a Man Man show. Its raw and pure energy bound in song and dance. If you like to get weird and get alive, go see them. They should be back soon as they are perpetually on tour.
Events
Bring Me Your Vultures – Mohawk Place Documentary Screening @ Town Ballroom (1/11/14)
Yep. There is a venue we all know or know of, and some of us quite well. A few friends made a documentary about 47 East Mohawk's importance and what it meant when it was lights out on that chapter of Buffalo history. It was great to see everyone that night. A perfectly cold and windy January day. Rest In Peace, Pete.
Herd Fest – Harvest Sum 10th Anniversary @ Nietzsche's (6/21/14)
First, way cool to you dudes for making it the thing happen. It is, in my opinion, one of the coolest ideas around for showcasing the immense musical talent across our city. Second, I can't believe its been a decade+ since the whole Harvest Sum thing started. It was a great night for everyone…all being in the same room together, playing songs and doing what we love most. I hope there is another in planning.
Christmas Wishes
For 2015 to slow the fuck down.
For amazing babies to be made.
To catch up on all the stuff I missed in 2014.
For new socks.
Thats it.
Photo Credit – Nate Peracciny