For our Best of 2015 coverage, we once again decided to reach out to some friends of the blog to get an idea of what made the year in music so great for them. For the next installment in the guest series, Rochester singer/songwriter Jon Lewis submitted his year end list. Yesterday, under his Mr. Loops moniker, Lewis released his children's music album Meet Mr Loops, which is currently available to order here. The musician will perform with this band this Saturday, December 12, at Small World Books.
Make sure to follow all of the blog's year in review coverage throughout the month of December.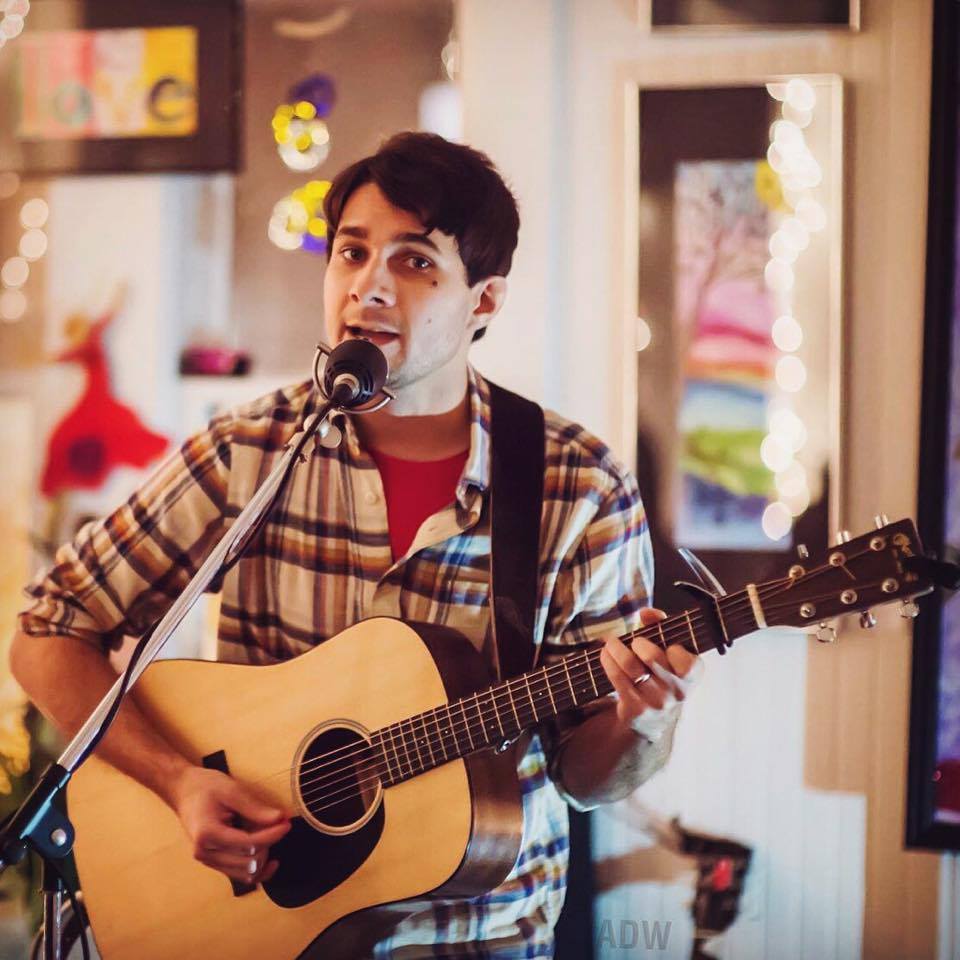 I was flattered and intimidated when asked to compile a "Best of 2015" list. I'm an outsider to most music and this year in particular, I only attended a handful of shows and stayed blissfully ignorant to many new releases. I am always gravitating to the saturated emotions of melancholy music and that is why my sorted research was based in finding what I consider to be a collection of good sad songs all born in 2015.
OKAY KAYA – "Damn Gravity"
This breakup track is tragic and reminiscent of one of my favorite sad songs of all time: "Scary" by Kelley Deal 6000.
Miynt – "Baby One More Time"
I am a sucker for covers and there are two on my list. This one takes a fantastic pop song by Britney Spears and turns it into a song with purpose and meaning, and it's all depressing. I love it.
Father John Misty – "Bored in the USA"
Not entirely a fan of FJM, but I do find his ability to bring us down palpable. Reminding me of a mix between Iron & Wine and Red House Painters, the self-awareness and sadness of this song hits home.
Sufjan Stevens – "No Shade in the Shadow of the Cross"
Echoing Elliot Smith and The Weepies this track and whole album is whimsical more than sad, but mesmerizing and trance inducing regardless, reminding me of a track I would put on a mix to write to when I was a teenager tragically in love.
Leon Bridges – "River"
This album sounds like it was produced by Phil Spector and reminds me of the Everly Brothers. This is one of the more stripped down tracks of the album and is slightly Gospel, and I love that damn tambourine so much.
Beach House – "Days of Candy"
From an album titled Depression Cherry, it's no surprise I found a magically morose song embedded deep within. This song is suspended reality and reminds me of the alien-esque detachment of Annie Lennox or Nico.
Jason Isbell – "Children of Children"
Production on this track feels like classic Americana harkening to Neil Young or Crosby, Stills and Nash, or maybe that one band they were all in together.
Elle King – "See You Again"
Sometimes to really hear the artist beneath the production is to strip it all down and see what you get. Surprisingly for me, this brought a very thoughtful and honest track that drips in inevitable sadness from Elle.
Iron & Wine and Ben Bridwell – "Bulletproof Soul"
Combining the talents of Iron & Wine and Band of Horses is this cover of Sade's "Bulletproof Soul." A sucker for the both lead singer's vocals and the lap-steel means I was rendered helpless to the powers of this droning, sad rendition.
Tom Waits – "Take One Last Look"
Written specially for David Letterman's farewell, I thank god and the universe for giving us Tom Waits. His song "Martha" will forever be my favorite sad song of ALL TIME. And this tune, with specific purpose to a moment very public resonated so well and gave me goosebumps.