Dedicated music fans know that most bands that even reach a moderate level of success don't stop touring if they can help it. This is particularly true now that streaming accounts for most of people's music acquisition and it's harder for bands to make money on singles or album sales. Tours bring in the cash, so most bands that are able to are going to stay on the road as long as they can.
This is actually pretty cool for fans of artists and groups from past decades. Sure, it can be kind of sad to catch a group past its prime, but it's equally awesome to see your favorite artists long after you thought you'd have the chance catch them again. This summer, there are a number of pretty big '90s bands out on tour, and it just so happens that acclaimed Buffalo boys Goo Goo Dolls are part of the group. Here's a look at a few tours you might want to glance at for the final weeks of summer.
Goo Goo Dolls
By this point A lot of people may associate Goo Goo Dolls with the early-2000s. But it was actually in the late-'90s that the group really made it big time and produced most of its hits. Lead singer John Rzeznik wrote "Iris," arguably the group's biggest song ever, for the film City Of Angels, and in 1998 the album Dizzy Up The Girl was released. That album went triple platinum and secured Goo Goo Dolls as bona fide '90s rock stars.
Like a lot of bands from the era, Goo Goo Dolls has continued to release music with mixed success, though the album Let Love In certainly did alright. Now they're still plugging along playing mid-sized venues, but it definitely sounds like one of the happier tours for an aging group. In a recent interview long time bassist Robby Takac articulated that Goo Goo Dolls are still at it because, as he put it, they "still care about each other" and want to be together. Maybe this is the message they were looking to send titling this summer's EP You Should Be Happy.
Guns N' Roses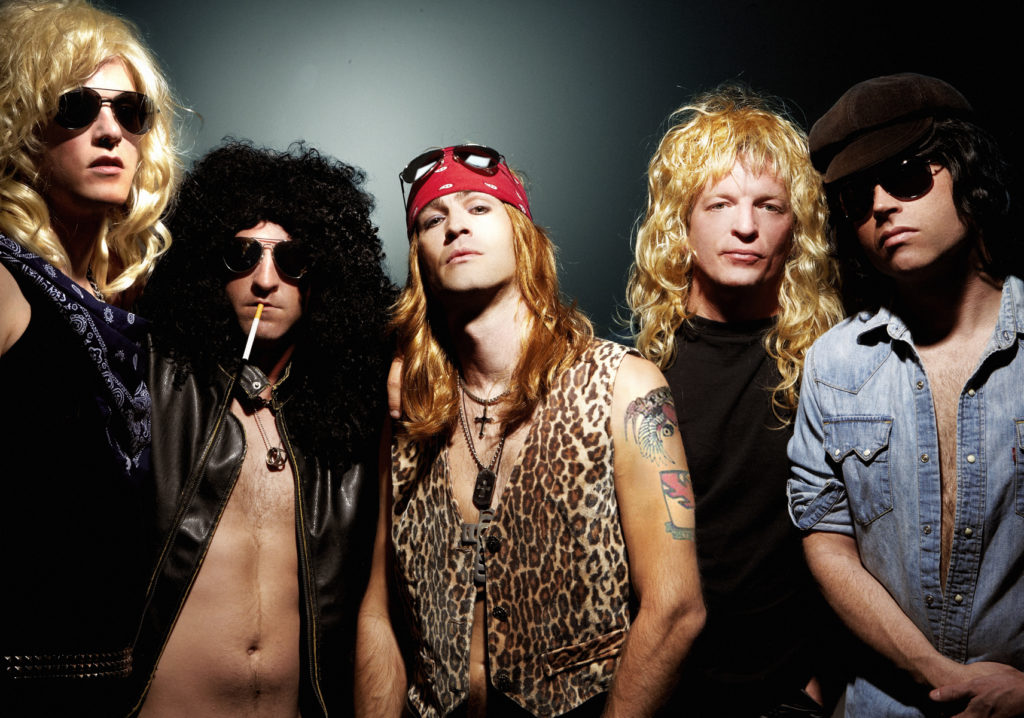 While a lot of us associate Guns N' Roses with the classic rock era, they actually did a lot of their work in the early-'90s, and may belong to that decade every bit as much as they do to the '80s. At any rate, they sometimes seem older than they actually are, but they've been back in full force for a while now. In fact, Guns N' Roses have been all over the place. They released an online game in early 2016, and soon thereafter rocked Coachella with a reunion show. That was the beginning of a tour that's still going on this summer.
The tour is called "Not In This Lifetime," and it's been a hit pretty much everywhere it's gone. Playing their past hits and catering to a massive fan base that's largely watched its favorite types of groups drop off one by one, Guns N' Roses are still able to sell out large concert venues and stadiums, and have been doing just that. They're approaching an international portion of the tour, but have a few more North American shows later this summer.
Third Eye Blind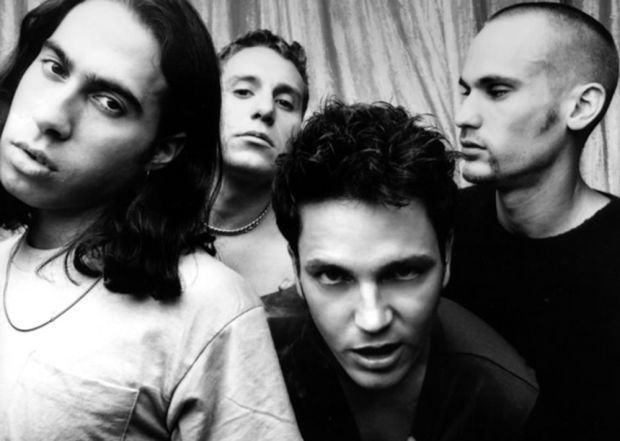 Perhaps the consummate late-'90s rock sound for a lot of music fans was the pop-infused debut album from Third Eye Blind. Featuring hits like "Semi-Charmed Life," "How's It Going To Be," and "Graduate," it launched the band to superstardom, and while there's been some turmoil in the group over the years (as tends to be the case), they're still going strong. Of the bands we're discussing here, Third Eye Blind may actually have the most promising new material. The late-2017 EP We Are Drugs isn't catapulting them to the top of the charts, but it's not half bad.
The group has been on a fun-filled 20th anniversary tour this summer, and has recently announced a fall continuation. The summer shows came under the banner of the Summer Gods Tour, with the upcoming shows to be called the Fall Of The Summer Gods Tour. It sounds like they're having a good time out on the road, and if you catch a show you'll find they haven't lost their sound.