Since the blog debuted on March 28th, 2010, with a truly horrible post about a Passion Pit show (sorry Bill), our ever revolving staff of writers and contributors have spun hundreds of albums and songs, and attended more shows in and out of Buffalo than I dare to count. To commemorate our upcoming five year anniversary this Saturday night. we have assembled a cast blog writers from past and present, each discussing their favorite albums, songs, shows, and even some memories since the blog's inception. Today is Part 1. – Mac McGuire
Steven Gordon (Staff Writer)
Favorite Album: Thee Oh Sees – Castlemania (2011)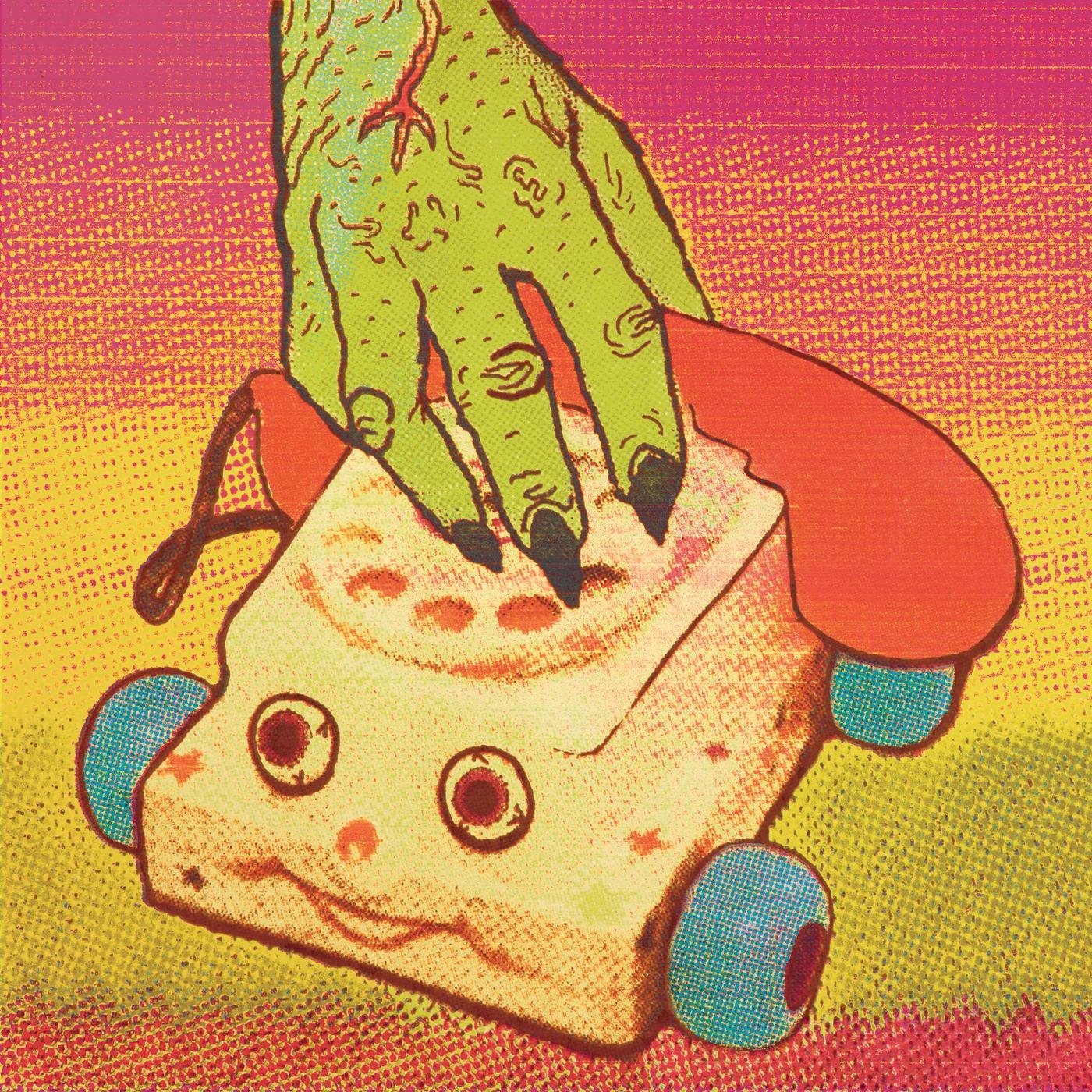 There are so many good things about Thee Oh Sees: an insane rate of musical output, notorious live performances, profoundly debauched aesthetics, and a propensity for gradual innovation despite inherent stylistic simplicity. The group started a decade or two ago as the artistic vehicle for guitarist/vocalist/flutist John Dwyer. As the full group slowly solidified and evolved, they became a wailing, garage-psych powerhouse, leveling both the strongest of minds and the dingiest of dives. A predominantly solo effort from Dwyer, Castlemania was the first of two full-lengths Thee Oh Sees released in 2011. But it reminded us that, one: you don't have to be into grindcore to appreciate grotesque, green monster album art motifs; and two: Dwyer can write some catchy, bad-trip pop, even if the rest of the OCs aren't around.
Favorite Song:  Ariel Pink's Haunted Graffiti – "Baby" (2012)
From the idiosyncratic bedroom pop of his early tapes, to the reverb-drown, mood-scores of the Paw Tracks series, to the surprisingly polished hipster anthems of Before Today, the musical evolution of Ariel Pink has taken some strange turns. 2012's Mature Themes was more of the Different Same. Even having at one point committed to a study of his 24+ hour catalog (don't ask), I didn't recognize the artist behind the standout track "Baby" when I first heard it. I could've mistaken it for Captain Beefheart performing "So Glad" with Otis Redding's band, with a healthy dose of Beck's rendition of "Only Have Eyes For You" thrown in for good measure. Or vice vice vice versa.
Favorite Show: Santigold @ Town Ballroom (2012)
I was blown away by Santogold's 2008 debut, but struggled to get into a lot of the stuff she released after changing the "o" to an "i". So I wasn't planning on attending this show until fellow buffaBLOGGER Cliff Parks Jr. offered to get me in for free ("thanks dude!"). Musically, the group seamlessly melded punk, dance, and, I guess, 'world' music into an indelibly catatonic and catchy whole. Imagine if Timbaland gave a bunch of Devo remixes to MIA and the result was released by Mad Decent. But the salient things about the Town Ballroom performance were the Stop Making Sense-esque choreography and the backing band that looked like concierges from an exotic, imperialised vacation resort. You couldn't avert your eyes – let alone ears – even when your sick dance moves required it.
Ronald Walczyk (Staff Writer)
Favorite Album: Fleet Foxes – Helplessness Blues (2011)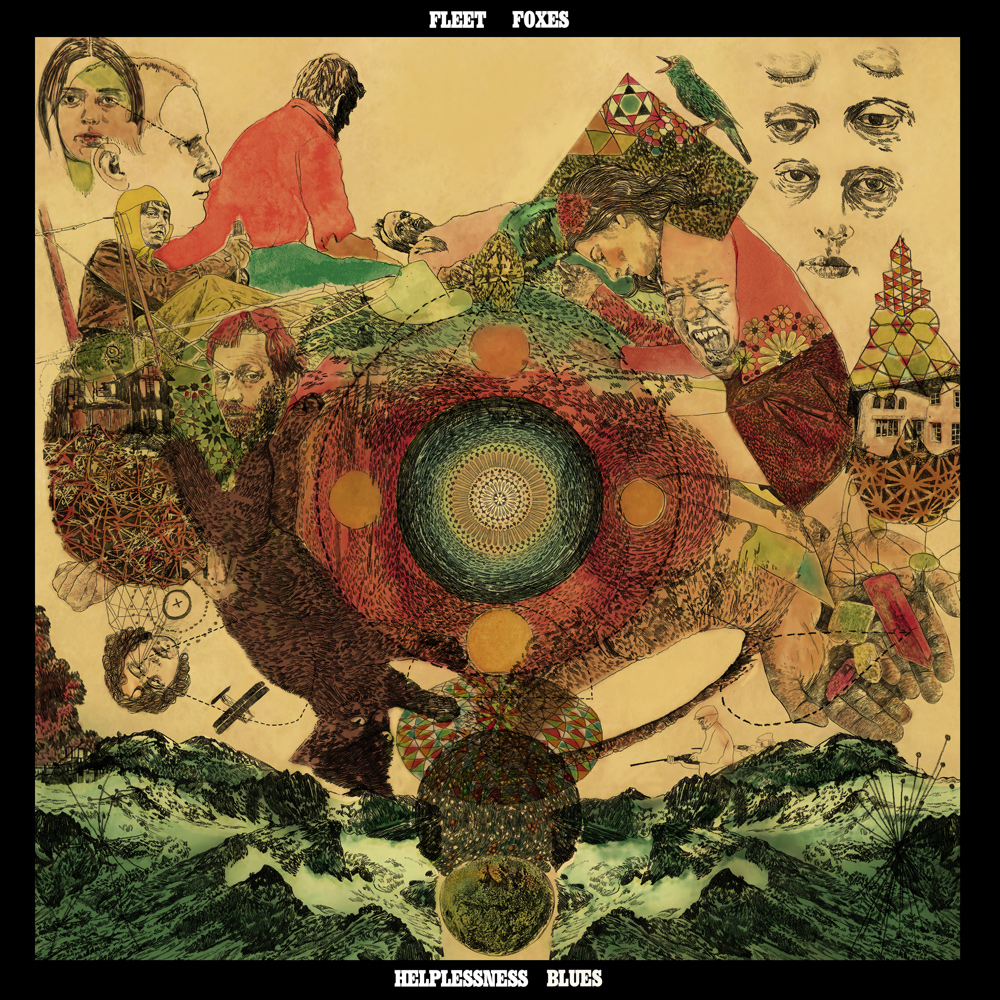 If there is one album to consider a defining musical achievement within the past five years, I have to award without question Fleet Foxes' 2011 sophomore album Helplessness Blues. The follow-up to the Seattle folk band's widely-beloved self-titled debut had a lot to live up to, and the album delivered more than just an expected degree of prestige. Soaring harmonies, beautiful arrangements, and the captivating self-referential lyrical prowess of frontman Robin Pecknold are just a few of this album's many strengths.  I admit to having trouble picking out a defining single of the past five years, but only because "Montezuma" (the first track of this very album) led the pack, and I didn't want to be that blogger with an everlasting hard-on for all-things Fleet Foxes. What can I say? I'm a fan.
Favorite Show: Interpol @ Town Ballroom (2011)
Admittedly, I wasn't expecting much when I went to see Interpol at the Town Ballroom in June of 2010. Carlos D, the band's original bassist, had quit the band at this point, replaced by Secret Machines member Brandon Curtis and Slint's David Pajo for Interpol's 2010 tour run. Carlos D, who remains to this day one of my favorite bassists, was an irreplaceable part of Interpol's swagger factor (at least in my opinion), the reason that I only truly enjoyed Interpol's first two albums. I liked a few songs from Our Love To Admire, but—as many Interpol fans will attest to—Turn On The Bright Lights is what really hits home. So, for that night at least, I kept my expectations low.
I bought some last-minute tickets and hit the Ballroom. I was dead wrong. Everything about their performance that night was incredible—the crowd, the lights, the mood, the sound, the energy. And the setlist was near-perfect. They played many of my favorites, including (but not limited to): "PDA", "Take You On A Cruise," "Stella Was A Diver And She Was Always Down," "NYC," "Hands Away," and "Obstacle .1. B-side "Song Seven" and the chill-inducing "Untitled" were both sorely missed, but besides that, it was a perfect show.
Frontman Paul Banks and the other kings of all-things-dapper (even without Carlos D) commanded the crowd with an ease that would make Mick Jagger look like a low-class circus performer, and by the end of the show, there wasn't a face in the crowd without an ear-to-ear smile plastered on it. If ever you find yourself with an opportunity to see this band, take it.
Shauna Presto (Staff Writer)
Favorite Album: Waxahatchee – Cerulean Salt (2013)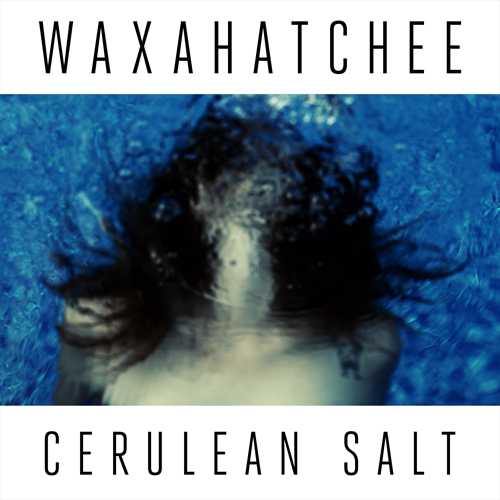 It took me forever to decide on a single album from a span of five years, but there's something so cutting about Cerulean Salt that made me consider it further. This album grips me by the wrist every single time I listen to it. Through modest instrumentals, and lyrics that are perfectly unprocessed and resonant, Katie Crutchfield successfully makes me feel like I'm slow diving into all of her subtle wisdom as the album unfolds.
Favorite Song: The Front Bottoms – "Twin Size Mattress" (2013)
To no surprise, this song embodies The Front Bottoms' trademark of shoutable, anthemic melodies and strong narrative components. I first heard this tune as a senior in college and somewhere amidst that anxious mess of a time, the lyrics spoke to the teetering confusion I felt. The overall meaning of the song is ambiguous enough to be adaptable to each listener, and I still find great solace in it at times for completely different reasons.
Favorite Show: Stevie Wonder @ Central Park (2013)
It was a toasty autumn day in a beautiful section of the park and I was a mere baseball lob away from an international music legend. As someone who grew up stealing her mom's Stevie records from the stereo cabinet, this show was nothing short of incredible.
Jaz Frazier (Staff Writer)
Favorite Album: Coworkers – The Demotion (2010)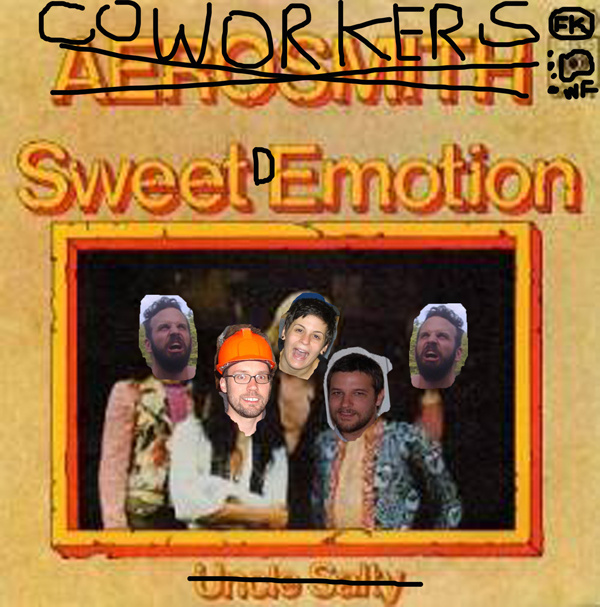 The bands in town right now are awesome. But sometimes, I become entranced looking past the band and checking out members and following the links to find other bands associated in that particular ring— most bands share members with other bands to create the many families of friends throughout a conglomerated music scene. Blah blah blah. I present the now-defunct Coworkers and the album I've listened to walking knee-deep in snow in a goddamned snow suit, exercising furiously at a shit show office building, staring at the wall of my shower for the solid entirety of the album, etc., etc.: The Demotion. Or Sweet Demotion if you'd rather snuggle up to the defiled album art of "Sweet Emotion" by Aerosmith with little cutouts of the Coworkers pasted over the faces of Steven Tyler, Tom Hamilton, and all those guys.
It's metal, punk, progressive, and everything I wanna shout about. Hardcore ripping stints that sound like the instruments are chasing each other fall into head banging doom euphoric magic town. There are times throughout The Demotion that make me feel like I'm 16 and just blindly, omni-directionally pissed. Simpler times.
Favorite Song: Daughn Gibson – "Lite Me Up" (2012)
This was a weird single released on the Sub Pop label sampler in given to me by Dave Anchovies of Spiral Scratch in 2013. The CD lived in my car the way that one Cranberries' album lived in your boom box in 1999, even though it was released in '93. Can't beef on a gift from the thrift store gods. But this song: driving along, this bizarre baritone voice emerged from atmospheric vocal harmonies laid atop a creepy piano spiral that just "turned me on". I rolled the windows down.
"Lite Me Up" became my summer song of 2013, my winter blues song of 2013, and, after the car life scratched up beyond repair, became my most Googled song ever. It's been covered by myself and Brandon Schlia, and it's been posted and reposted. This jam survives the span of time and literally (literally) 1000 listens. The strange country-singing Gibson hasn't created any other music that has crossed my path and after research, and no song I've heard strikes me anyway like this tune, which is why it is sheer magic.
Favorite Show: Screaming Females @ Buffalo Iron Works (2014)
My friend Cayla and I, in a sterile office building, were walking on treadmills. We would oft exchange musical likes as a "getting to know you" tactic. I heard something insane blaring through her headphones, which I was told was this 5-foot-nothin' doll wailing and screaming with this guitar. Screaming Females. To be fair, there is only one screaming female, but lets be honest, she steals the show. They were coming to Iron Works soon; maybe I should come. "Uh, yeah. PLEASE." So we mosey on down to this show which just happened to be opened up by Buffalo sweethearts Mallwalkers (who I now have the privilege of playing with) and Space Wolves. Killer lineup already with the stark-white get up of Space Wolves, the visual and audial attack of Mallwalkers, and a flawless performance by Screaming Females.
Marissa Paternoster made me reevaluate the way I was going about this music thing. She is the goddess of guitar, the deity of deftness, the PRIESTESS OF PILATES. I was stunned when I left that show, watching her do somersaults on stage, piece-in-hand, while still owning her solos. No words. But there are pictures here, which (unfortunately) do not capture Marissa and all her shenanigans.
Michael Moretti (Event Coordinator) 
Favorite Album: Half Day – In Public (2012)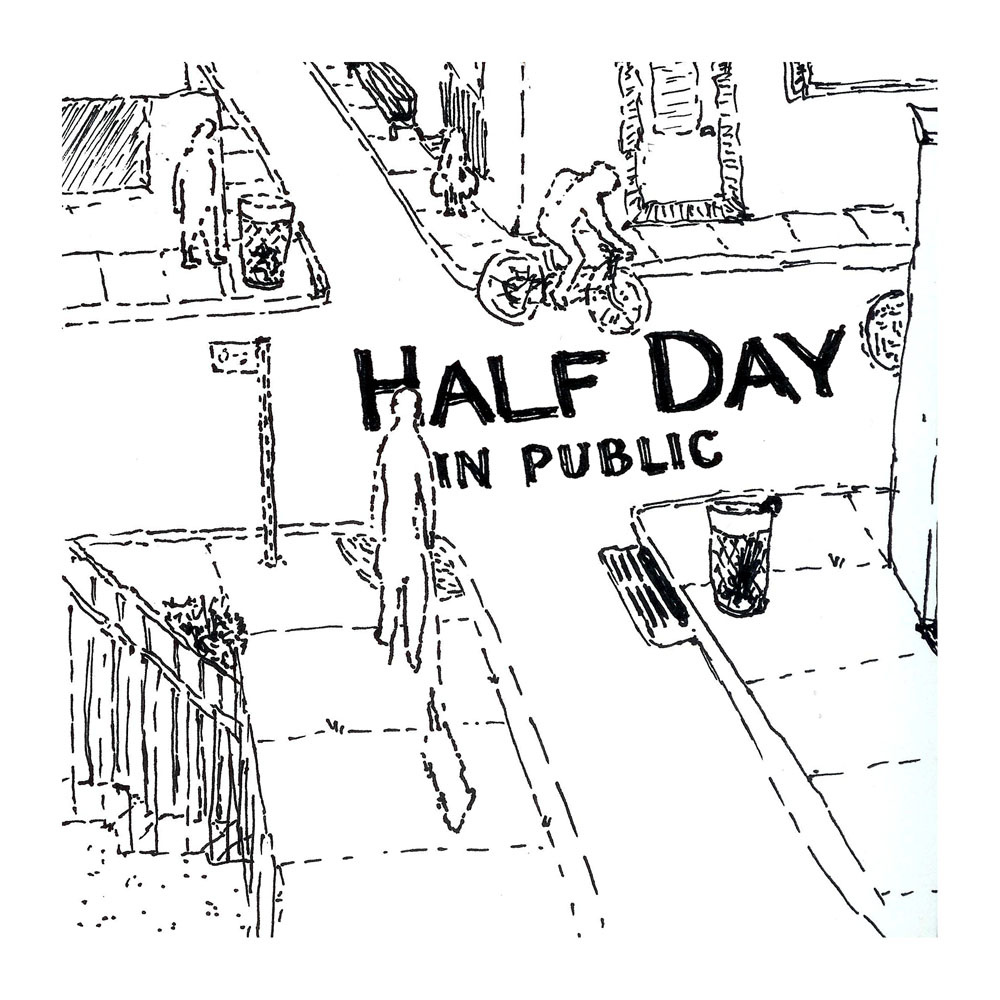 Some albums capture a moment in your life better than you ever thought you could. Half Day's In Public is like a diary entry I forgot to write down from my adventures in Brooklyn from 2008-2011. Complete with powerful gang choruses, a DIY basement sound, dueling vocals ,and "Fuck you, I'm 23," attitude, In Public is a very endearing package that hits so close to home, it's scary.
Favorite Song: Gvcci Hvcci – "Bullet to the Head" (2014)
One of the saddest bits of internet rumblings I came across over the past five years was when it leaked that the Queen of Darkness, Gvcci Hvcci, had passed away. Gvcci was a special enigma, a truly unique mix between witch house favorites, Kreayshawn, and the prissiest girl you know.
So when collaborator Ritualz addressed the numerous inquiries as to where the Queen had been for months turning into years of silence, he hesitantly shared with the her fans the confirmation that Gvcci was dead. A truly shocking moment for the thousands of Gvcci Hvcci fans. Fast forward to June 2014 with a new song on Gvcci's soundcloud. How could this be? She had died close to three years earlier. Like Jesus Chris himself, Gvcci Hvcci had resurrected with an all new song titled "Bullet In The Head."
The track starts out slowly, most likely to draw all of the Queen's minion's in a "WTF?"-like anticipation. At :56 seconds, dark instrumentation starts up soon after accompanied by a demonic "Back From The Dead," Gvcci Hvcci's hypersexual, money-obsessed, materialistic, drug-fueled verses are like a drug itself. It grows on you, hooks you, and makes you never want to live without it. Long live the Queen. 
Favorite Show: The Impossibles @ the Mohawk (2012)
Growing up in a small town in central NY was fairly monotonous. I spent a lot of time on my own discovering music by searching for what bands were on tour with who, then going into Napster and illegally downloading thousands of songs. Hey, it was the 2000's. I came across a band out of Austin, TX called The Impossibles after searching for punk covers of Christmas songs. From that point, I was hooked. The Impossibles were a spot on my play list for every party I had, every break up, and part of my generally weekly rotation for ten plus years.
The Impossibles disbanded at some point in the year 2000 so I never had a chance to see them… or so I thought.At some point in winter 2012, the band announced it would be reuniting for a three night showcase at Austin's Mohawk. I immediately bought tickets for the Saturday show followed by an impulse plane ticket. There was zero chance I would miss that.
I arrived in Austin and could immediately see hundreds of Impossibles fans basically every where I went. People were literally wearing Impossibles swag throughout the streets days leading up to the show as if it were Super Bowl weekend. People had traveled from all over the United States to go to this event.
At the show, I gave zero fucks. I usually am pretty reserved at shows, preferring to stand in the back taking in everything. For the first time in my life, I sang at the top of my lungs 18 songs that took me through a rollercoaster of memories, mostly happy along with close to a thousand other fans who were drawn in by a band that had brokem up close to 12 years earlier.
Luck was on my side that weekend, as I on chance ran into one of my friend's that booked at a pretty legit venue in Brooklyn that weekend. He was able to squeeze me on the guest list for the second night of The Impossibles, meaning I could repeat the process all over again from the previous night. It was as close to perfect as I could ever imagine and this show will go down as the best show I've ever been to in my life.
Brendan O'Connor (Staff Writer)
Favorite Album: James Blake – James Blake (2011)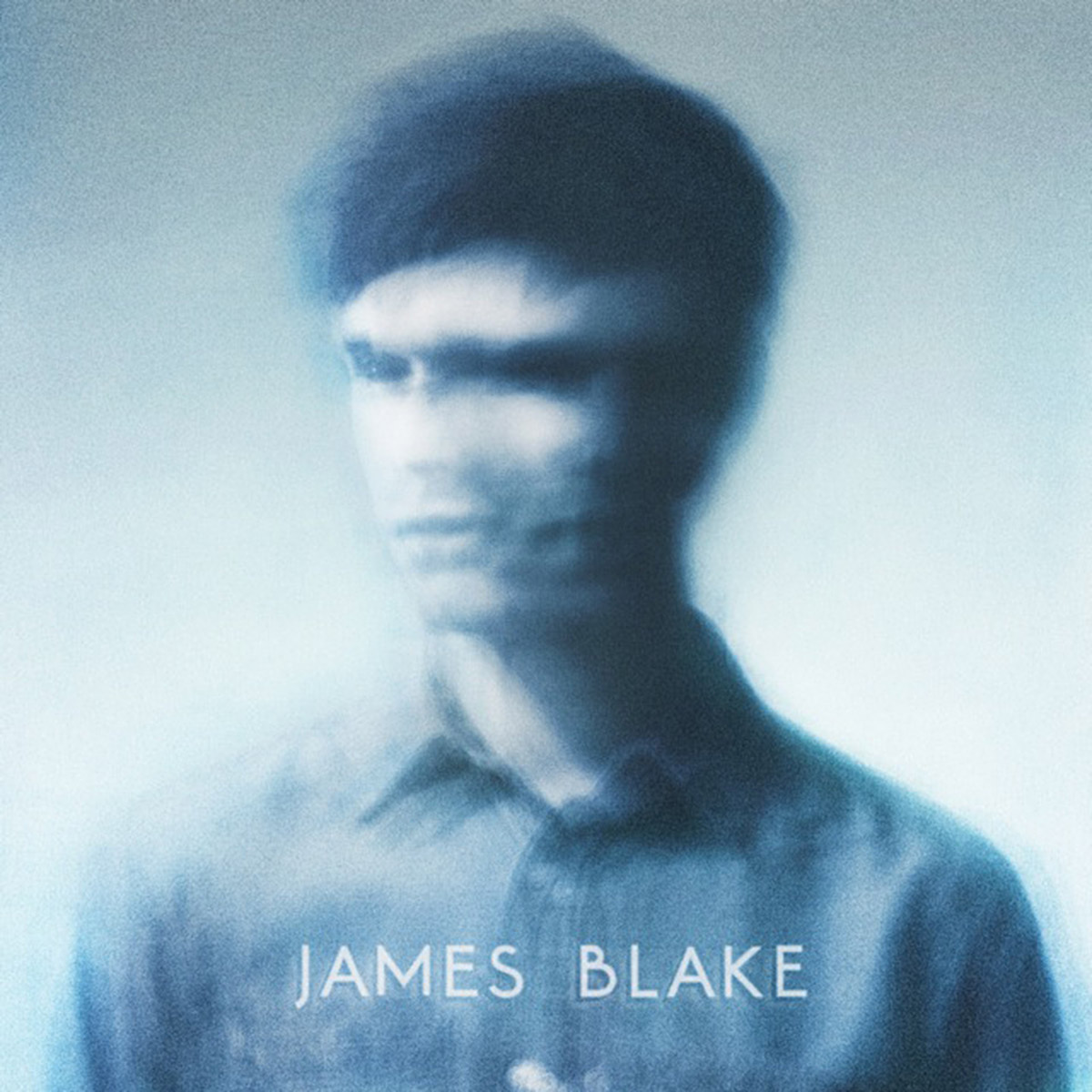 There are so many incredible albums that have come out in the past five years.  Some of my personal favorites are Frank Ocean's Channel Orange, and You're Nothing by Iceage, and in particular, James Blake's self titled. Not only are all of these incredible albums, but I heard each of them at the perfect time in my life, leaving a lasting impact on not only my taste in music, but my personality in general.
Favorite Song: Sufjan Stevens – "Impossible Soul" (2010)
My favorite song was an incredibly easy pick. To keep it short,  five years ago, I first heard the song "Impossible Soul" by Sufjan Stevens. As cheesy as it sounds, it really was a life changing moment for me. Hearing that song pulled me out of a dark place in my life and inspired me to become a new person and face my fears. I couldn't be happier with the person I've become and achieving what I have, and it's probably thanks to that song.
Favorite Show: James Blake @ Governor's Ball (2014)
My favorite concert was in New York City in 2014.  I went to the Governor's Ball music festival, and the lineup was absolutely stacked. The most important act for me was that of my favorite musician of all time, James Blake. I camped out to be at the front for his set, and it was easily hands down the best musical experience of my life. It was one of the few times that music has ever brought tears to my eyes.  Go see him if you get a chance. Death Cab for Cutie at Kleinhan's Music Hall in Buffalo in 2012 is a VERY close second though.
Mac McGuire (Editor-in-Chief)
Favorite Album: M83  – Hurry Up, We're Dreaming (2011)
I remember reading something that Anthony Gonzalez said prior to the release of Hurry Up, We're Dreaming. The front man described the album as "very, very epic." Oh, no shit? What exactly have you been releasing over that past decade that wasn't? But, man, this album was EPIC. HUGE. GRAND. Throw any other grandiose adjective at the wall and it would probably stick.
The nostalgia that Gonzalez and crew tapped into in Saturdays = Youth had absolutely nothing on what Hurry Up had in store for me. From the naive playfulness of "Raconte-Moi Une Histoire" to the devastatingly crushing "Wait" and "Soon, My Friend," to the late-night driving song of the year in "Midnight City," Hurry Up hit on every youthful emotion I had growing up, and still do as I reluctantly approach 31 years of age. The album's rush of a centerpiece, "Steve McQueen," has yet to leave my running mix. When that blast of a chorus hits, I feel I can do anything.
Favorite Song: Ariel Pink's Haunted Graffiti – "Round and Round" (2010)
Ariel Pink was always one of those lo-fi oddities that was just a touch too left-of-the-dial for my taste. The 2010 release of his breakthrough album, Before Today, changed most of that, mainly in part to the utterly fantastic single, "Round and Round." The song has a little bit of everything- bob your head jazzy interludes, 80's cheese, dreamy segues, even a laser –  all leading up to the life affirming, reach for the sky chorus. "Round and Round" makes me think of those old trips to the roller rink as a middle schooler, awkwardly holding the hand of your crush as you not-so-smoothly skated endlessly around the rink with your entire future ahead of you.
Favorite Show: Sufjan Steven's "Surfjohn Stevens Christmas Sing-A-Long: Seasonal Affective Disorder Yuletide Disaster Pageant on Ice" @ Asbury Hall (2012)
Stevens had been one of my few remaining bucket lists acts at the time, so for my first live gig of his to be the ridiculous and overwhelming Christmas spectacular was quite the joy. Between the endless confetti and balloons, insane (and seemingly cumbersome) costumes, and the 25-foot wheel on stage (which many lucky audience members got the chance to spin), the show was as equally insane and bizarre as it was magical and heart warming. From the endearing holiday standards to Stevens' breathtaking, original non-holiday material to the show stopping "Christmas Unicorn," I can confidently say I will never experience a show quite like that again.  Over two years later, my face still hurts from smiling.
Jon Krol (Staff Writer)
Favorite Album: Beck – Morning Phase (2014)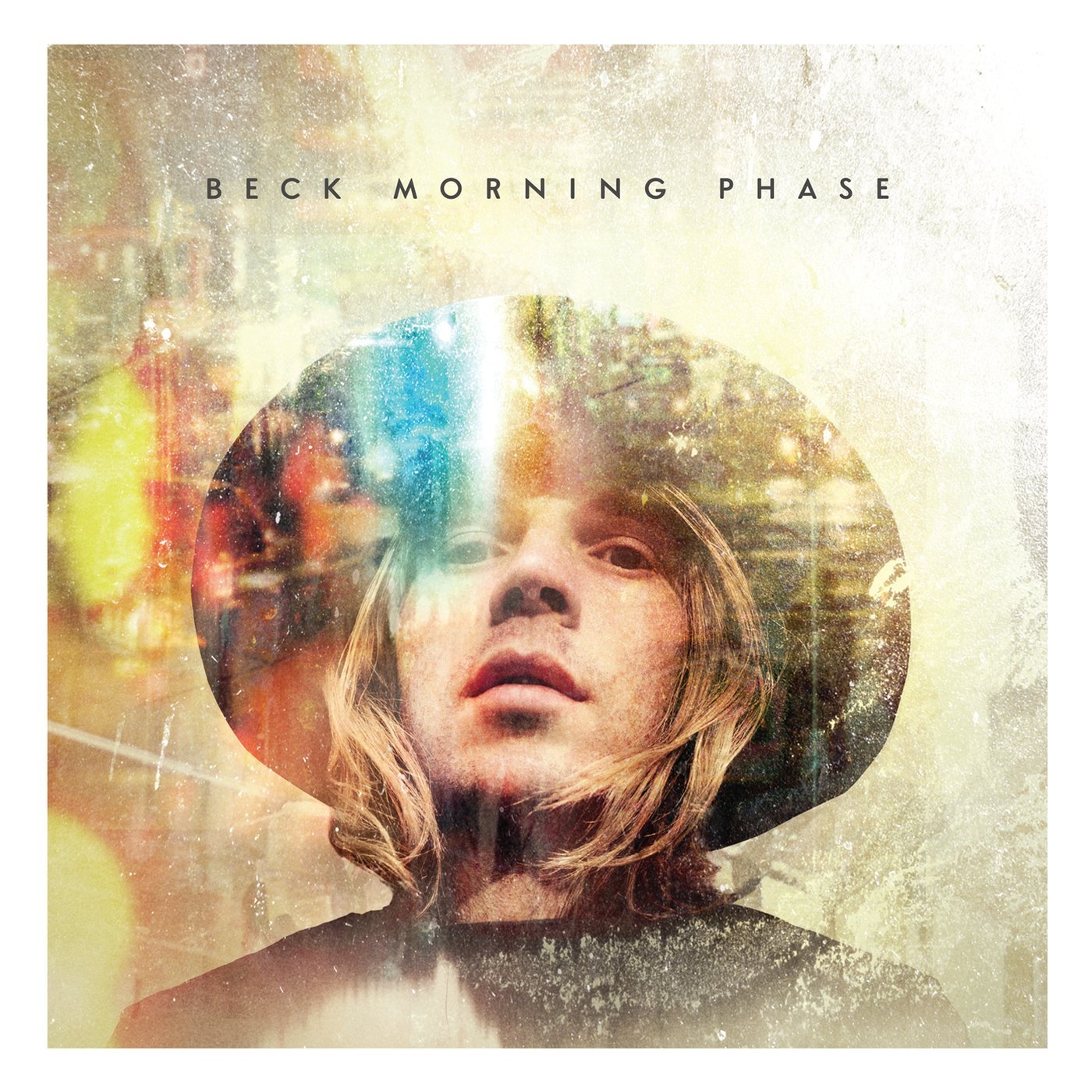 There are two sides to Beck: the sample heavy, funk-hop art school approach demonstrated on hits such as "Loser" and "New Pollution" and the serious artist, bent on showcasing the more delicate of his personality. It is this Beck that I identify with. This is the Beck that gave us the brilliant album Sea Change, and this is the Beck that brought us his masterpiece-in-waiting Morning Phase. I've talked ad nauseum about this album so let me just say this: every track is bona-fide stunner and every note rings true. It is one of the most organic (yet somehow most produced) albums I've ever heard. And it just feels right. Here's to hoping Beck stays inspired for many years to come…Good God. Can you imagine what he'll be writing in his 50s and 60's?
Favorite Song:  Turnstile – "Blue By You" (2015)
In recent years, Baltimore has established itself as a city ripe with great hardcore bands. Turnstile is one of em. With their 2014 breakthrough album, Nonstop Feeling, Turnstile established itself as a band on everyone's radar, combining the hard styles of Terror and Madball with a more groove-centric approach, akin to 90's powerhouse, Rage Against the Machine. Ironically, my favorite song on the album and (pretty much) of the last few years is not a heavy song at all. Rather, it's the melodic-as-hell, "Blue By You." Short, sweet, raw, and candid, this is a pop-punk-esque tune bursting with melody and color.
The lyrics are simple: "I feel your energy then fall apart, head and heart torn in two. Don't have to leave to make me feel alone. Blue by you." And in those words, and melodies, I am taken back to my teenage years. Sometimes it's those simple songs that do that to you.
Favorite Show: Cloud Nothings @ the 9th Ward (2011)
There is nothing quite like catching the buzz of a band right before it breaks. I had heard rumors that Cloud Nothings were killing the live circuit, but I had no idea what I was in for. In front of (maybe) 50 people, Cloud Nothings charged through its breakthrough album, Attack on Memory, with an intensity and vicious discord that has not been matched since. I knew right away that this was a band that would be big, and though I've seen CN since, it never quite matched the sheer power of that first set. I think Moretti would agree with me.
Mat Polowitz (Staff Writer)
Favorite Album: Morning Teleportation – Expanding Anyway (2011)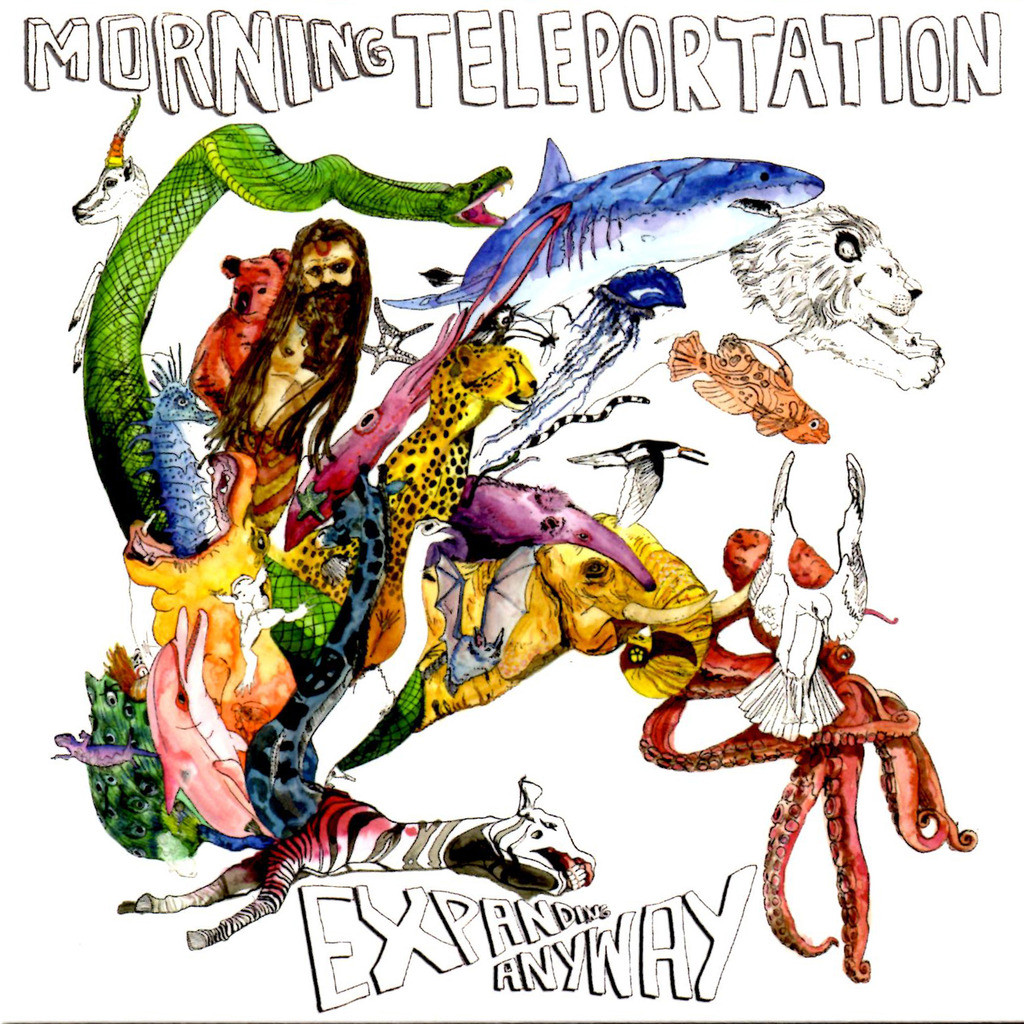 Talk about new-age psychedelic rock, this album is like a disco party mixed with the finesse of Miles Davis on a solo and the general hysteria of Modest Mouse, well, always (the band is currently signed to MM front man Isaac Brock's label, Glacial Pace). The title couldn't give a better image of what lays inside: it's the band's breakout work, an explosion of analog synths and garage-tuned guitar licks that above all else, says 'we're going for it.'  Morning Teleportation displays youthful exploration at its finest. Risky. Sloppy. Admirable. High energy shifts between hard-core rock, funk-tinged electronica, folksy string-picking and whatever-the-fuck else they feel like, it seems, are all overlaid by a manic set of vocals that render Expanding Anyway nothing short of dazzling. It is a spacey, roller coaster ride of a listen, best enjoyed while on the move or with a dance floor present.
Favorite Song: Black Keys – "Everlasting Light" (2010)
Yeah that's right. There are any hundreds of songs I could have put in here, and maybe I took the easy road. Maybe it was too hard to choose. It's simple. It's repetitive. It's got layers of distortion that reverberate through to your core. And sometimes, it's the most subtle songs that are the most profound. The message is clear: "Love is the coal/ That makes this train roll/ Let me be your everlasting light." If more of us took this approach to life, I promise shit would be a lot more fun. So pop this song on, put some purpose into your step, and for fuck's sake, SMILE.
Favorite Show: Delta Spirit @ Live on King St. (2013)
I remember walking towards downtown Madison, thinking "damn, I'm really about to see Delta Spirit." They'd been one of those bands I'd followed for a while, but never really got around to checking out live. It was the perfect opportunity. Live on King St. is a series of summer concerts much like our own Canalside or Thursday in the Square: free, outside, and with a local beer vendor always less than a one-song dash away.
It was a big night to begin with. Hometown heroes Phox were slated as the opener, and the show was guaranteed a heavy turnout. As soon as DS went on, I remember talking to my friends about the strange vibes we were picking up. Something was brewing. It was intense. It was dark.
Their setlist built up the fire. Fan-favorite "Bushwick Blues" led into the sweeping, anthemic croons of "People C'mon." The crowd was locked in. It wasn't long before the lyrics were being shouted from all angles as one. "St. Francis," a billowing tune backed by a drudging drumbeat reminiscent of a wartime snare, built up to a fast-paced "Children" and an even livelier "Trashcan." It was transcendental bedlam, an eruption of mosh pits and flailing appendages.
By the time set-ender "California," – an already heavy song about love and letting go (I want you to to find somebody new for yourself/ If not for me) – was through, Matt Vasquez had been screaming at the top of his lungs for what seemed the entire night. I don't know how he managed to stay in key, but one thing was for certain: his guitar had become the object of all this angst and emotion, and it was in more pieces than I cared to try counting.
I found a Reddit exchange where he goes into a little detail about that night:
"I will admit I kind of miss my hagstrom. A lot of bands will plan that whole thing. They'll play an out of tune piece of shit the whole song and then destroy something meaningless. I think that its important if that kind [of] thing happens it just happens. Sacrificing a guitar I love means something to me. That night was so much fun, that moment was worth more than the guitar to me."
Dan Bauer (Staff Writer)
Favorite Album: Porches – Slow Dances in the Cosmos (2013)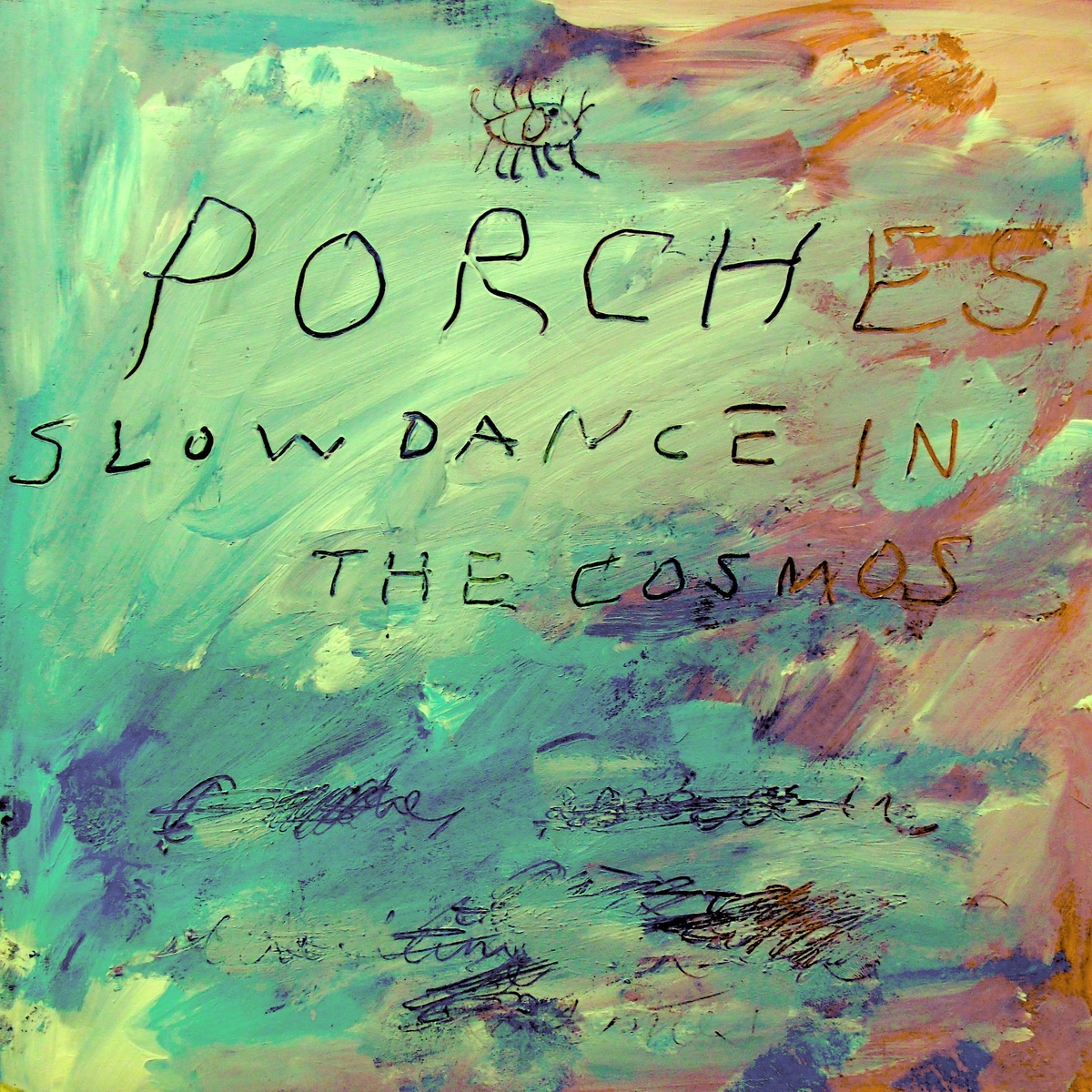 My first encounter with Porches was at The Glitterbox, and it was good, but I didn't really understand just how good until I sat down and listened to 2013's Slow Dances in the Cosmos. It's unfair how well Aaron Maine's voice suits this music; how simple, catchy and affecting all ten songs can be; how sweet and gritty an album that starts off with a song about getting intimate with a 17 year old ends up being. But somehow, they pulled it off. Bonus points for the fact that Slow Dances caused me to dive headfirst into Exploding in Sound Records' entire catalog, which has yielded many other favorites (including Krill, Pile and more).
Favorite Song: Unwound – "Fiction Friction" (2014, sort of)
Yes, I'm breaking the rules immediately by picking a song that came out in 1994. But 1) release dates matter in different ways nowadays 2) this song is included in last year's Unwound box set, Rat Conspiracy, so I'm gonna let it slide. First hearing Unwound was like discovering the source of the Nile for me. All of a sudden, I could hear their influence in just about every guitar band I liked. That's not to say they were doing anything all that different, if only because I found them twenty years after the fact: they were just doing it in a better, more unvarnished fashion.
I chose "Fiction Friction," but I could have chosen any number of songs from New Plastic Ideas and felt satisfied. It's all the angst, loud-quiet-loud and jagged guitars I didn't know I needed more of. This is kind of a moronic analogy, but imagine finding the objectively, Platonically perfect slice of pepperoni pizza. That's how I feel about Unwound.
Favorite Show: Wooden Waves @ Mohawk Place (2014)
There are many many shows to choose from, but it seems right to keep it local. I loved Wilder Dreams, Wooden Waves' newest LP, and being able to experience the entire thing live was great. It was also my first time at Mohawk, which, since I moved up here from Pittsburgh, had been talked up as nothing short of legendary by just about everyone I encountered. And the lineup- what masochistic headliner, at their own release show, asks a band like Mallwalkers, which features about 45 members dedicated entirely to whipping the crowd up in to an ecstatic fury, to play right before them? A band as good and as unpretentious as Wooden Waves, I guess.
After going to so many shows that were loud, so many shows that were wild, this show was wholly and totally fun, which is much more difficult to pull off.
For Part 2 of our staff picks, click here.