With the last few months being the Oscar-obsessed prestige movie season, it's easy for a lot of films to get lost in the shuffle. And sadly. perhaps no film seemed to get more overlooked than Chris Rock's Top Five. While other filmmakers were releasing their maudlin war dramas and period-era biopics, Chris Rock quietly released the best comedy of 2014. More than that though, Top Five is a film that passionately embraces music, in a way unseen since John Cusack looked a camera dead-on and channeled the words of Nick Hornby in High Fidelity.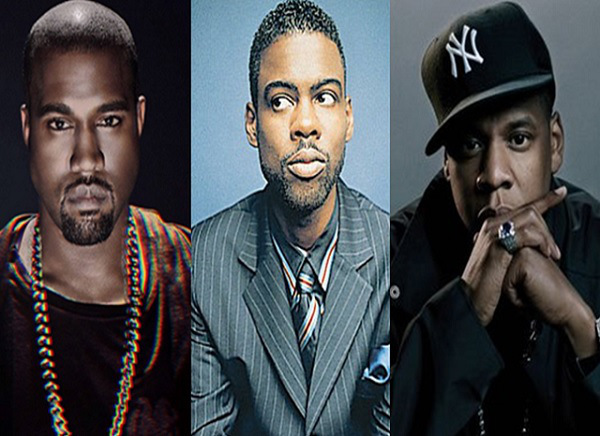 The film takes it's name from a point of discussion that reappears throughout the film, "Who are your top five rappers of all-time?" There's a sharpness and candor to the dialogue in these scenes that's rare when music is discussed in film. As characters take shots at each others' picks and passionately defend their own, I was reminded of my own conversations about music with friends and coworkers. It's worth noting that Chris Rock shrewdly asked his cast members to improvise their lists in some of these scenes, a move that no doubt lent these scenes some of their fire.
It's interesting how Rock reuses this concept in Top Five, though, whether it's to provide some of the film's biggest laughs or create moments of genuine connection (A hilarious cameo from Jerry Seinfeld listing his own favorites is worth the price of admission alone). It's also needless to say for a film that celebrates hip-hop music as much as this one, but the soundtrack is excellent. Working with Questlove as his music producer, the film plays like a mixtape of hip-hop's greatest artists over scenic shots of the life and culture of New York.
In short, Top Five is everything a Chris Rock film should have been but never quite has: a clear distillation of his stand-up and a singular vision reminiscent of Louie or early Woody Allen. The film takes all the wit, passion, and nuance of his comedy and brings it to film. But it's in those conversations on music that you can see where his passions truly lie.
My Top Five is Jay-Z, Kanye, Chuck D, Ghostface, and Andre 3000.
What are yours?