Over the past few years, it seems filmmakers are increasingly turning to pop artists to score their films, leading to successful partnerships like that of David Fincher & Trent Reznor. Another fruitful collaboration that deserves mention is that of Paul Thomas Anderson and Radiohead's Jonny Greenwood. The two first teamed for Anderson's 2007 film, There Will Be Blood, and created not only a masterwork of a film, but also one of the most original and powerful scores of the last decade.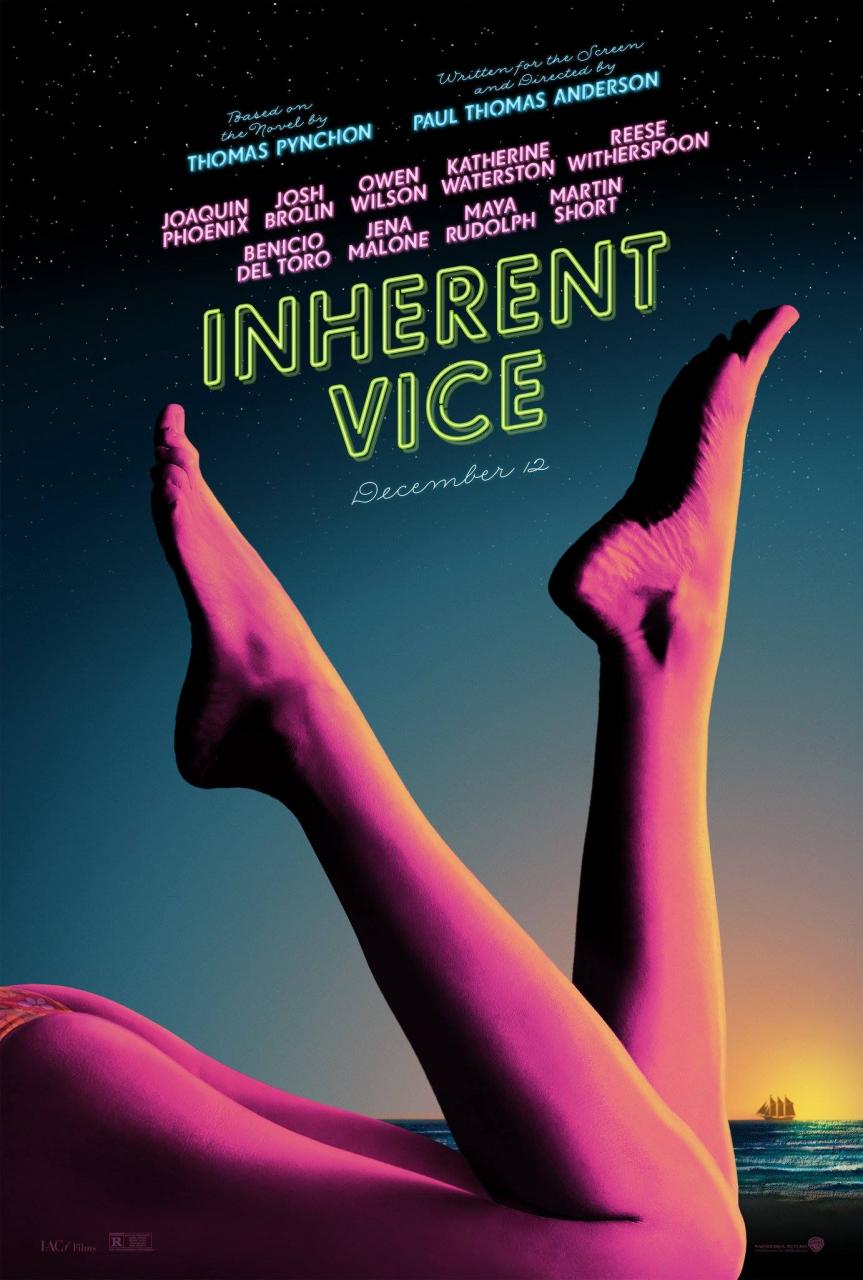 On Inherent Vice, Greenwood returns again for his third collaboration with Paul Thomas Anderson. The film recalls an era of the past, the early 70s', when the free-loving groovy hippie subculture was reaching it's end in the shadow of the violent Manson family murders. The period also defined by the Nixon years when public officials came to be seen as paragons of corruption. This lead to a new time of paranoia and social distrust, whether it was of those in your own subculture or those higher up. Yet to explore this era, Inherent Vice as a film recalls an era of film making even earlier, that of the film-noir of the 1940's. The genre was known for it's moral ambiguity and labyrinthian mysteries, making it the perfect complement to explore the social times of 1970's.
Sadly however, it seems at times that Jonny Greenwood's score (which can be streamed in full here) gets lost more in the film's style than it's narrative. The film's score is at times effective, but almost eerily reminiscent of the sounds of early Hollywood. This makes it a touch disappointing, because for a film that is this deeply strange and disjointed, it produces what has to be the most conventional work Greenwood has ever written. One would hope by playing with two different eras, that maybe Greenwood could find a way to link the two, but far two often he seems content with something more classical.
That doesn't mean his work on Inherent Vice always bores, rather, when listening to the score on it's own, you can see the glimmers of potential in Greenwood's work. "Adrian Prussia," for example, works at being both powerfully tense and sonically playful. It's a piece of music that is distinctly representative of his composition style. Elsewhere, Greenwood reworks an old unreleased Radiohead song, "Spooks," as a simmering Krautrock-esque instrumental jam. The piece of music is both grand in scope and immensely effective.
This however, should not deter anyone from seeing Inherent Vice. Paul Thomas Anderson's latest is a lean and riveting piece of film making Often a hilarious and beautiful paranoid fever dream of a film, it's just a bummer the score has to be such a square.
Inherent Vice begins a two-week engagement at North Park Theatre starting this Friday.