There's been a recent surge of classic Britpop bands resurfacing, from the Verve to Suede to Blur, and Pulp appears to be the latest. That said, Pulp's reunion seems a weirdly appropriate time to reunite. While other Britpop acts had a wide array of influential factors, Jarvis Cocker's have remained the same: sex, politics, and class inequality. Since classic singles "Mis-Shapes" and "Common People" were released 20 years ago, that inequality has only grown, both in their homeland of England and here in America. And with the release of the first documentary about the band, Pulp: A Film About Life, Death, & Supermarkets, Pulp is back in focus as the film centers on the band's return back to hometown of Sheffield and attempts to discover the culture that influenced its writing.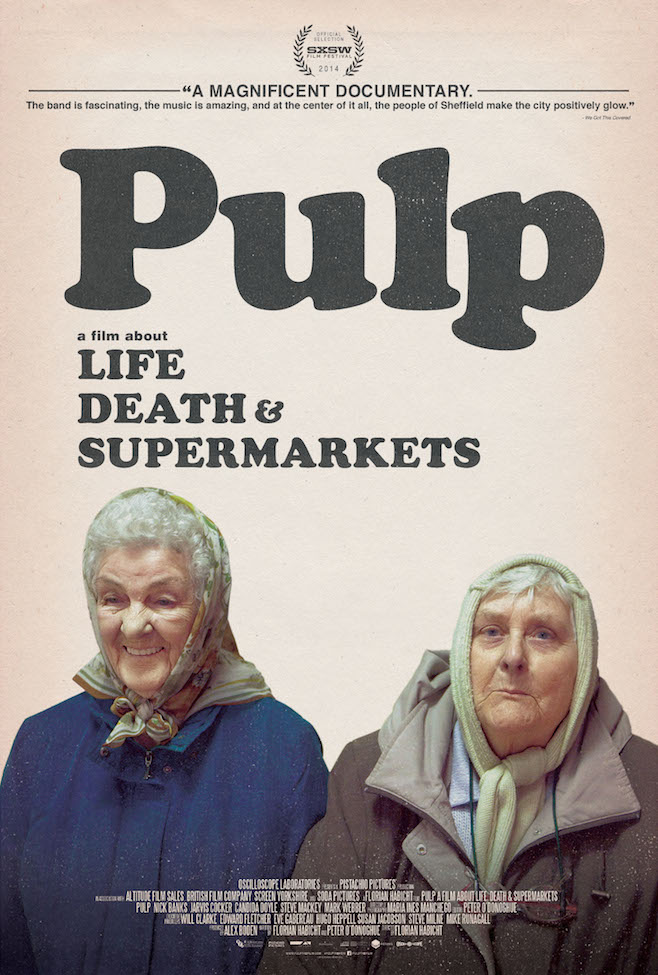 Pulp spends its majority splitting time between both the band and the people of Sheffield. At times, we get some very honest and amusing words from Cocker and company about what it was like to go from obscurity to superstar status in England, and what it's like to come back. Both the documentary and Cocker, though, seem more interested in those around him. It's not a bad idea for a film to try and profile the town of an artist, attempting to understand the mindset that created them. Sometimes this actually is hugely effective. An interview with a local rocker and his girlfriend almost seem to echo perfectly the sentiments of Cocker's lyrics. We also get a doc in Pulp that profiles the feelings of the youth of Sheffield. Their modest hopes and ambitions seem to be perfectly represented by a band that always seemed to embody the ideals of a working class city.
That said, Pulp doesn't always work. There's times where we wish we had more time with the band that the film focuses on. It's all well and good to understand where the band comes from, but Jarvis Cocker is arguably the smartest and most charismatic of Britpop brethren, so it's disappointing at times to not hear more from him. The band in general has such a legacy and I'd reason to guess that many of the fans seeing the film might be disappointed to see the lack of focus on its members. Also, while the film spends a lot of time with people who appreciate Pulp's music, there's a knowing joke about the desire for fame, as many interviewed seem willing to praise Pulp or just about anything for some media attention. While this joke is funny at first, it seems to be repeated almost two or three times to an effect that brings diminishing returns.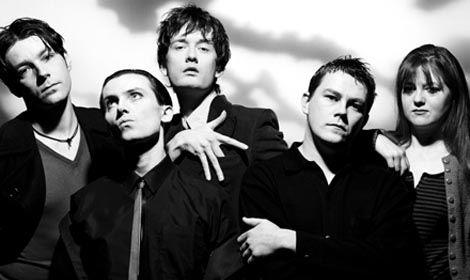 Pulp: A Film About Life, Death, & Supermarkets is a film that at once perfectly captures who a band is and where they came from without saying much else about them. The film had a perfect opportunity to delve deeper into who the members of Pulp were and how their ride from obscurity to fame to infamy left them, but it doesn't. While worth a look for hardcore fans of the band, Brit-pop fans, and anglophiles, Pulp ends up being  a very common documentary on a very uncommon band.
Pulp: A Film About Life, Death, & Supermarkets is available in select theatres on November 19th and on Video-On-Demand on November 21st.