Since the blog debuted on March 28th, 2010, with a truly horrible post about a Passion Pit show (sorry Bill), our ever revolving staff of writers and contributors have spun hundreds of albums and songs, and attended more shows in and out of Buffalo than I dare to count. To commemorate our upcoming five year anniversary this Saturday night. we have assembled a cast blog writers from past and present, each discussing their favorite albums, songs, shows, and even some memories since the blog's inception. Today is Part 2. – Mac McGuire
Matt Moretti (Staff Writer)
Favorite Album: Kanye West – My Beautiful Dark Twisted Fantasy (2010)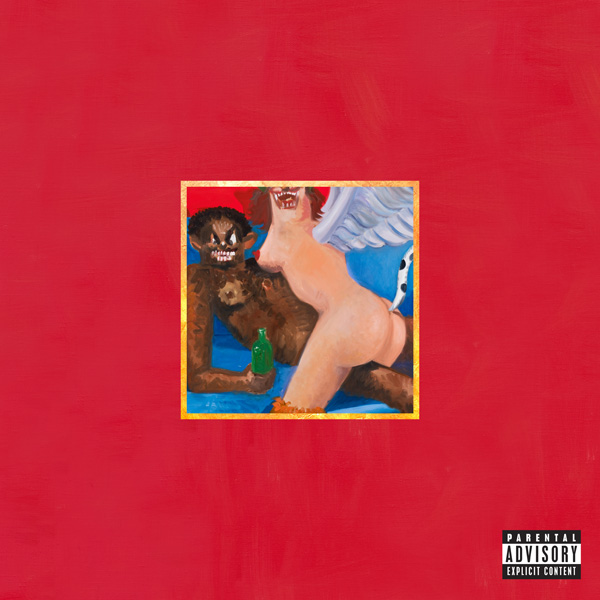 A masterpiece of a hip hop record, and probably my favorite of all time. The buildup included weeks of some of the best free music we've heard, in Kanye's GOOD Friday series. It featured some of Kanye's best songs of his career: his best rapping on "Gorgeous," perhaps his most emotional in "Runaway," and some of the most memorable singles of his career in "All of the Lights," "Power," and Monster." West questions his identity as both a artist and a human, and lays all his flaws out for us to examine, all the while making catchy, unforgettable tunes.
Favorite Song: Mr. Muthafuckin eXquire ft. Danny Brown, Das Racist, El-P, Despot – "The Last Huzzah" Remix (2011)
"Huzzah" is a lyrical assault by the who's who of 2011's underground rap scene. The video is an ode to Craig Mack's "Flava in Ya Ear" remix. Each feature has an argument for best verse, and the song came just before Danny Brown and Run the Jewels crossed over into critical darling territory. Rapper/anomaly Despot drops one the few verses of his career, El-P is rapping without Killer Mike (though he stands intimidatingly in the background) and Das Racist is still together.
It was a special moment in time. Heems of Das Racist has the line of the song though, when he compliments the impressive roster he's sharing the mic with, concluding his verse with "The worst rapper on this track, third coolest."
Favorite Show:  Lupe Fiasco @ SUNY Brockport (2012)
Though Lasers was received pretty poorly, it made for some pretty kickass concert singalongs. Crammed into a rec gym on the Brockport campus, Lupe countered every "The Show Goes On" with a "Daydreamin'," and had the aid of some great live instrumentation that included electric violin.
Mike Torsell (Staff Writer)
Hard to believe this blog is already five years old. When Mac asked us to begin thinking about a favorite song, album, and concert from the last five years, I was initially eager to hammer out my thoughts. But, as I reflected on it, I realized this was actually very difficult. As I continued to think about it, I actually came to a very (personally) surprising conclusion, I couldn't possibly pinpoint a favorite anything!
I would love to zero in on a single best thing from the last five years, but I simply cannot. You see, part of the fun of writing for a site like buffaBLOG is that you are constantly exposing yourself to new and exciting music. Over the last five years, I have heard so many things that have fundamentally rearranged my taste, that have broadened the boundaries of music I like and music that excites me.Going into the second half of my twenties, I thought I heard everything I would ever love and ever strongly connect with over the course of my life.
In retrospect, this seems naive, but how many people actually sort of stop at a certain point? We would not have a cottage industry around Bob Dylan's output during the 60's if this wasn't the case. However, I opened myself up and discovered so many new great albums and songs and went to amazing concert after amazing concert that I realized there is no stopping. It is my unshakable belief that artists, local and beyond, will continue pushing the envelope, continue making meaningful, memorable and innovative music. You just have to keep an open mind.
That said, do you see how I can't possibly narrow it down? Besides, who needs another 30 something white dude complaining about how new music sucks?
Nick Sessanna (Staff Writer)
Favorite Album: Mansions – DIg Up The Dead (2011)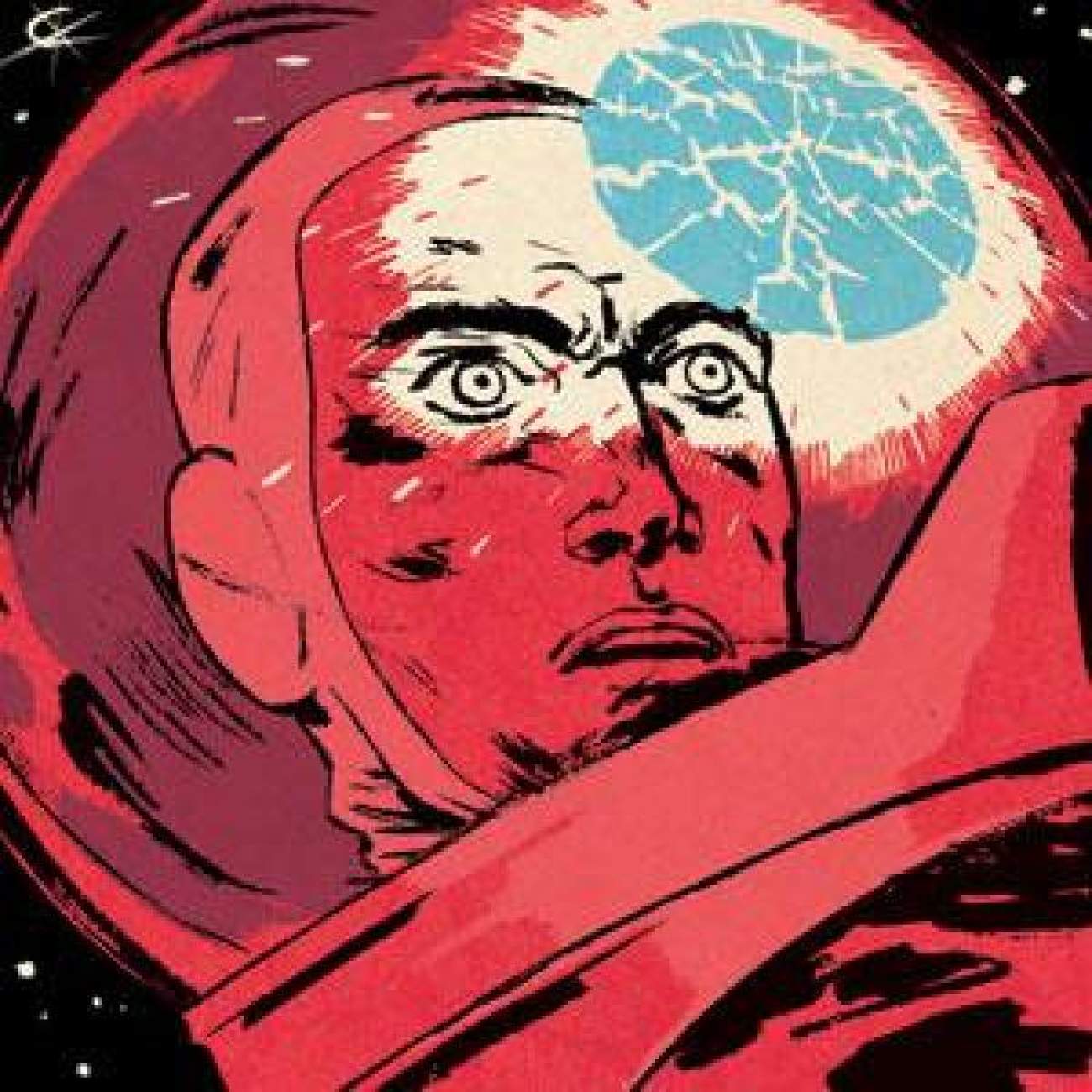 Call it kismet, but Mansion's heart-on-your-sleeve confessionals hit me right in the early 20s. Christopher Browder is a master of simplicity. Between the squelching bass tones, waves of feedback, and the trusty strumming of his acoustic guitar, Dig Up The Dead ebbs and flows in just the right ways. The lyrics of "Wormhole" alone are enough for me to call it my favorite, but there's no substitute for the lonely fuzz of "Call Me When It's Over" or the swelling feedback that permeates the title track. It's one of those right-place, right-time kind of albums that's always going to stick with me.
Favorite Song: Pity Sex – "Keep" (2013)
Pity Sex's Feast of Love was my pick for AOTY in 2013. Track two, "Keep," would wind up (pun intended) becoming an obsession of mine. There is something inexplicable about this song that catches my ear in just the right way. Between the mid-tempo groove and lyrics about love and death, listening to "Keep" is pure bliss, even if it's only for four minutes and eight seconds. Maybe I'm just a sucker for fuzz these days or maybe it's Britty Drake's glassy-eyed delivery, but two years later I still find myself humming that chorus that's burnt into my brain; "You know I've never been the type, afraiiiiid to diiiie."
Favorite Show: Pinback @ Buffalo Iron Works (2014)
10 year anniversary shows are a dime a dozen these days, but the opportunity to get lost in a live version of 2004's Summer In Abbadon was a joyous daze I'll never forget (I'll also never forget paying $4 for a PBR, but that's a different story). Rob Crow's pristine voice soared majestically over ABSIV's inhuman bass grooves – both men in cryptic synchronization with a selection of projected vintage film clips. From the choppy guitar in "Non-Photo Blue" to their campy electronic take on "Fortress," the whole experience had me gazing nostalgically at the stage, wide-eyed and lost in the rhythm.
Joe Speranza (Staff Writer)
Favorite Album: The Lone Bellow – The Lone Bellow (2013)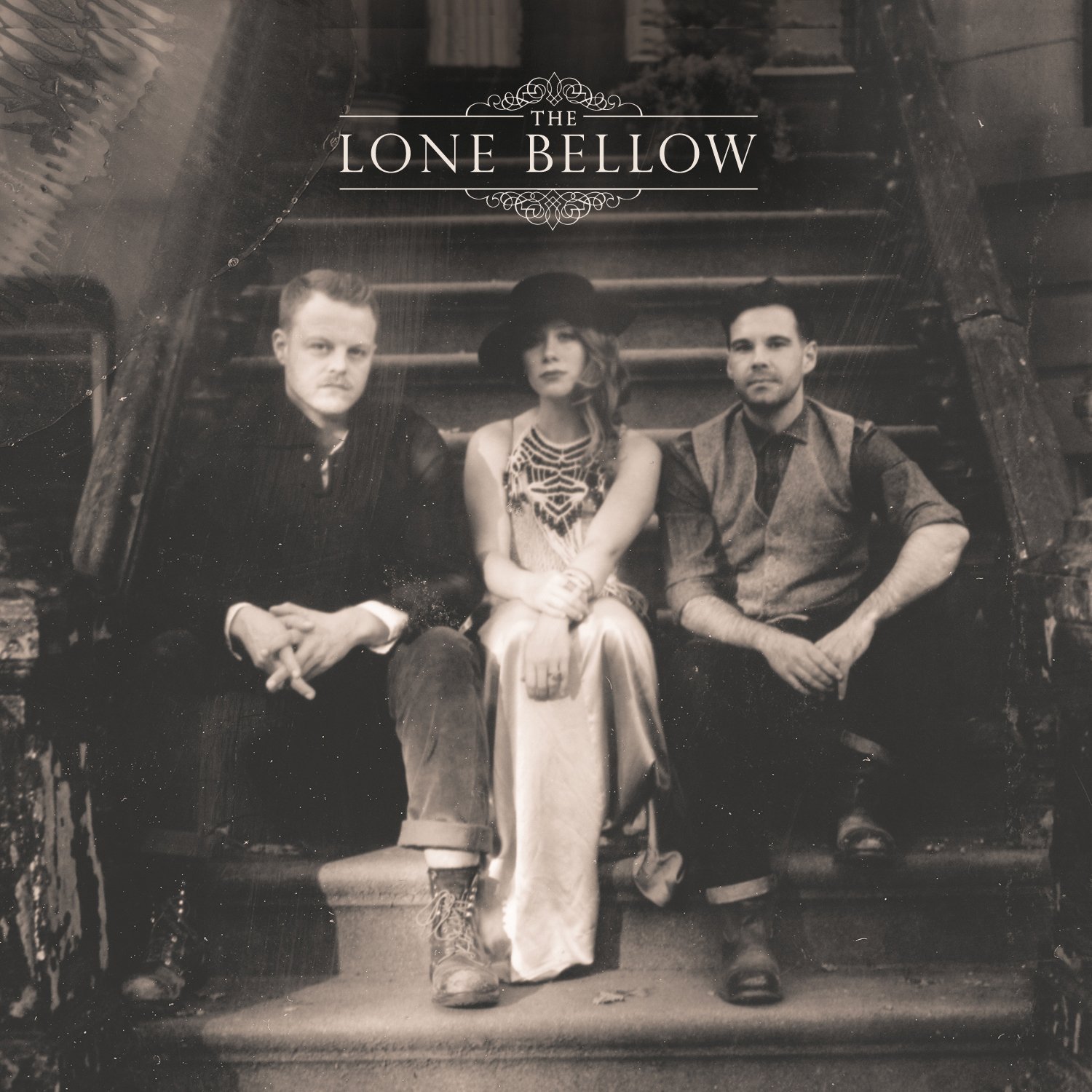 Picking the best album of the past five years based solely on quality is not something I am qualified to do. I can throw albums from artists like Kendrick Lamar, Of Monsters and Men, Kanye West, and The Black Keys into a hat, pick one out, and be satisfied with the choice. So I'm going to pick my old friends, The Lone Bellow, and their self-titled debut, because of what the album did for me as a person. The band took its southern roots, moved them to New York City, and put out an incredible alternative country album. By doing that, they suddenly made that genre accessible to me. Country music isn't just driving on a dirt road and sticking an American Flag up someone's ass, as I'd previously thought. It's finding a way to tell a story and making it sound good.
Favorite Song: Kanye West – "Monster" (2010)
There are too many choices, but this one's as good as any in the past five years. Rick Ross comes out of the gate hot and the entire song just has you pinned down on the ground the entire time. The best part is the angry, aggressive Nicki Minaj verse, recorded when she was an up-and-coming fire-spitter, before she turned into a nonsensical porn star. Fantastic song all around.
Favorite Show: Modest Mouse @ Ommegang Brewery (2014)
I'll start with the cons: the venue workers wouldn't let me take my bottle of whiskey inside the venue; after we'd set up our tent we were told we were set up in the wrong spot and we had to move; I yelled at my friend for yelling at me that I was setting up the tent the wrong way; about halfway through the show, some old guy with a prickly beard kissed my girlfriend. But aside from that, it was great.
It was the perfect road trip: the drive to Cooperstown was scenic but not too long. It was the perfect capacity: the place was full but not crowded. It was the perfect venue: the campsite was right next to the stage. And "The View" was the perfect final song and a fitting end to what the band must have seen that night: thousands of fans standing on a gentle slope towards the hop garden, drinking hours-fresh beer in the driving rain.
Cliff Parks (Staff Writer)
Favorite Show: M83 @ Town Ballroom (2012)
Out of the last five years of the blog's existence, there was a stretch from mid April to mid May 2012 when we were really kicking ass and it felt like the city of Buffalo was living the dream. During a four week stretch Buffalo had shows from Cults, Portugal. The Man, Death Cab For Cutie, St. Vincent, M83, and Santigold, and we were all over it. It was a wonderful time as a music fan in Buffalo and a great time to start writing for the blog. That M83 show in particular still feels improbable, in spite of the video evidence that conclusively proves that it did happen.
Nick Muldoon (Staff Writer)
Favorite Album: Kanye West – My Beautiful Dark Twisted Fantasy (2010)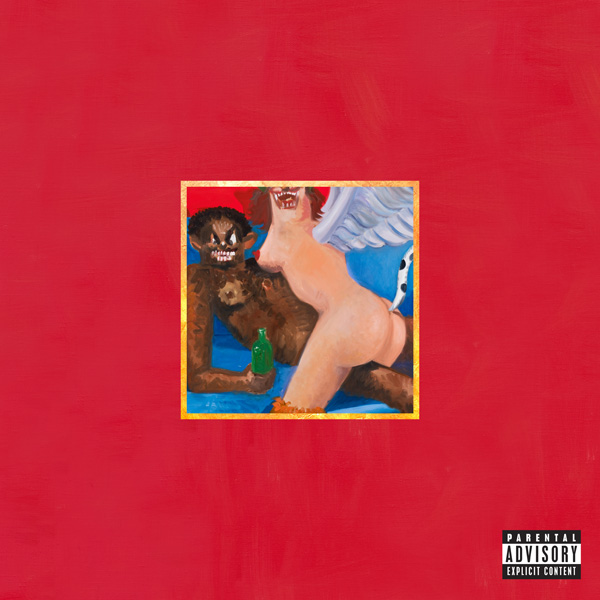 I would love to have a more original answer here as it's certainly making this easier to write, but I simply cannot. What can be said about My Beautiful Dark Twisted Fantasy that hasn't been said before? Sometimes an album has a reputation for a reason and with My Beautiful Dark Twisted Fantasy, that's exactly the case. The record has already been acclaimed as one of the greatest albums of all-time and with good reason. Following the death of his mother, break-up with longtime girlfriend, and a drunken interruption at the VMAs that made him the most divisive artists in the world, Kanye secluded himself in a recording studio for months to record the album.
Race, Religion, Sex, Class, Celebrity; the artist unfurled everything occupying his psyche into a glorious sprawling collage that would make or break his career. The album is nothing short of a masterpiece, a record that set a new bar for hip-hop in both its immense ambition and scale. The record's influence can already be seen in the work of so many young artists like Frank Ocean, Chance the Rapper, and Drake. I've played so many of my favorite records over the years to the point where I can't listen to them anymore, yet no matter how many times I've played Kanye's magnum opus, I always come back. That's the mark of a classic.
Favorite Song: Japandroids – "The House That Heaven Built" (2012)
Almost any rock band could probably write a Japandroids' song and do it with relative ease. The duo's music isn't terribly complex and the lyrics read like catchphrases and motivational posters. Yet, as hard as any band might try to duplicate Japandroids' sound, it would inevitably fall short. And that is down to one simple component: joy, as in pure relentless, ceaseless, unstoppable encapsulated joy.
People forget before Japandroids were echoing through sports arenas and featured in Rolling Stone, this was a band ready to call it quits. Just six years ago, the band released an album that was meant to be its last, and through a mixture of luck and internet buzz, found themselves working as full-time musicians. That feeling echoes through each one of their grungy lo-fi anthems, each sounding like the battlecry of a refusing to let it be their last. The band has released many of these, but none with the raw adrenaline-fueled drive of "The House That Heaven Built" and that's why it's my favorite song of the last five years.
Favorite Show: Los Campesinos! @ Wrongbar (2010)
Over the past five years, I've had the opportunity to see some truly incredible shows. I saw LCD Soundsystem say farewell at Madison Square Garden. I saw Pulp reform to play Glastonbury, and I saw Radiohead enough times to put me in double digits. And yet, for all the shows I've been to, none have been more special to me than that night at the tint 200-capacity Wrongbar in Toronto.
Los Campesinos! are one of those bands that hold a special place in my heart, a band which consistently put out brilliantly sharp and heart-wrenching pop music to little recognition. So to find myself in the company of a room packed with fellow die-hards was a near religious experience.
The energy was something untouchable with every person in that crowd jumping up and down, singing along to every line from the band's biggest singles to their most obscure B-sides. I remember sweat actually raining from the ceiling by the end of the show from the pure flurry of motion and life in that crowd. I've been to a lot of shows, but none have come close to the passion and electricity of that night.
Justin Amidon (Staff Writer)
Favorite Album: A House Safe For Tigers – A House Safe For Tigers (2015)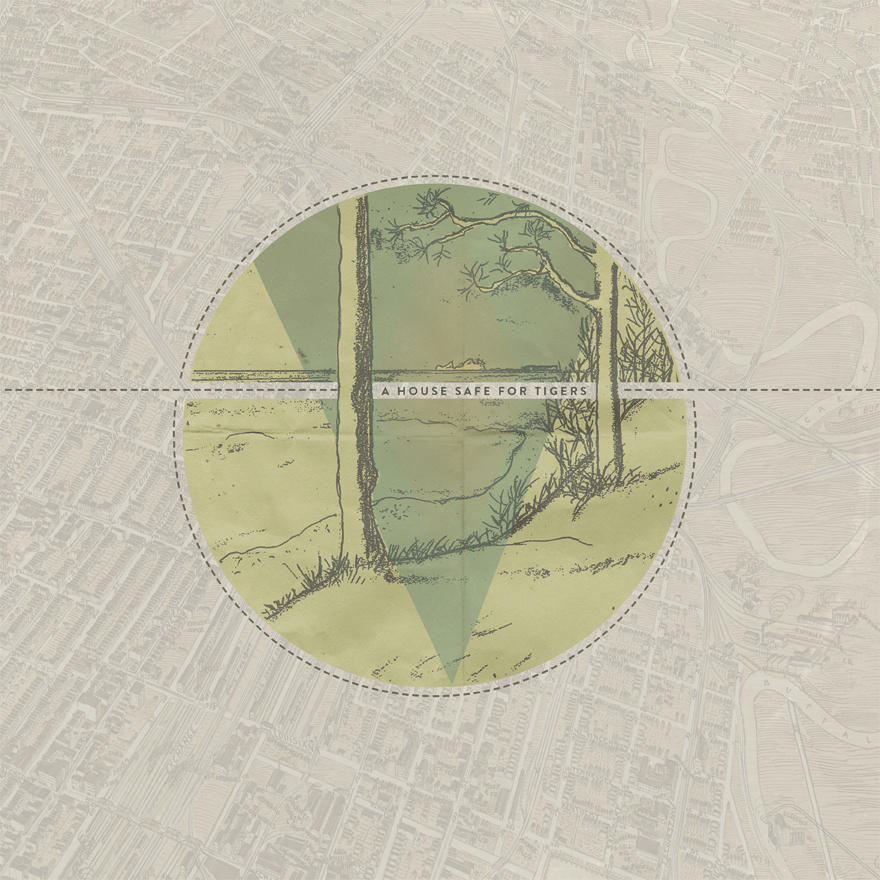 Comprised of Brandon Delmont (Girlpope, Lindberg Babies) and Mark Constantino (Exit Strategy, Returners), A House Safe For Tigers was a breath of fresh air after the frigid Buffalo winter. While everyone else and their brother is trying to make Buffalo the punk rock mecca of Western New York, Tigers are crafting beautiful pop songs. Rather than being drowned out behind heavy guitars and drums of his past projects, Constantino's voice flourishes at the forefront of the record. The vocals layer perfectly with the multi-instrumental talents of Delmont, especially on the track "Anne Marie."
Favorite Song: Hot Tip – "DNA" (2014)
The Queen City punk outfit Hot Tip has built a reputation of assaulting its audiences with 15 minute sets. The qurtet rifles through song after song at intergalactic cosmic speed (the way grandma use to do it), and "DNA" is a perfect representation of that. Bassist Keely Guiliano has called it the band's "hit" with her tongue firmly placed into her cheek. Thumping bass lines, catchy riffs, and hollowing screams from behind the mic makes "DNA" equally as infectious as it is necessary.
Favorite Show: Psychic Teens @ Allen St. Hardware (2014)
When Philly punk ensemble, Psychic Teens, took the stage at Sugar City's Herd Fest showcase this past summer, they made sure you took notice. Next to seeing Queens of the Stone Age at The Egg in Albany, Teens is easily the loudest band I have ever heard. Herd Fest "tourists" quickly put away their cell phones and put their Word With Friends games on hold to watch Teens tear the back room apart.
John Hugar (Staff Writer)
Favorite Album:  City & Colour – Little Hell (2011)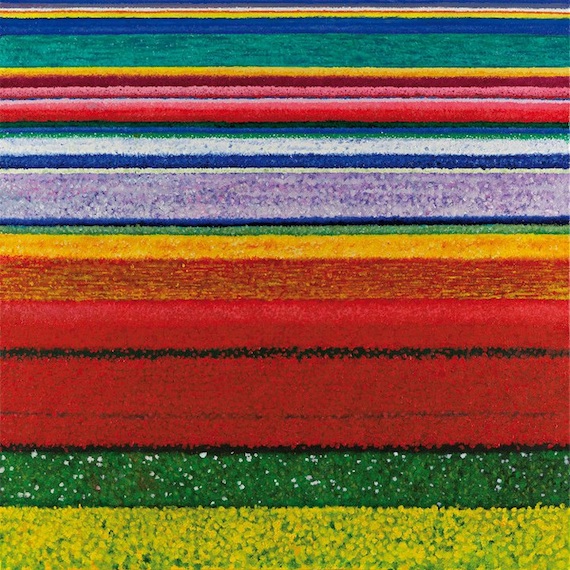 Dozens of albums I've loved in the past five years, but I have the strongest personal connection to this one.
Favorite Song: Kanye West – "New Slaves" (2013)
This song still blows my fucking mind every time I hear it. The second verse is just fucking nuts.
Favorite Show: Blondie w/ X @ the Rapids Theatre  (2013)
I got to interview Debbie Harry the week before the show and she was really cool. Then I got free tickets, and my friend & I had the night of our lives.
Ryan Wolf (Staff Writer)
Favorite Album: Josh Ritter – So Runs the World Away (2010)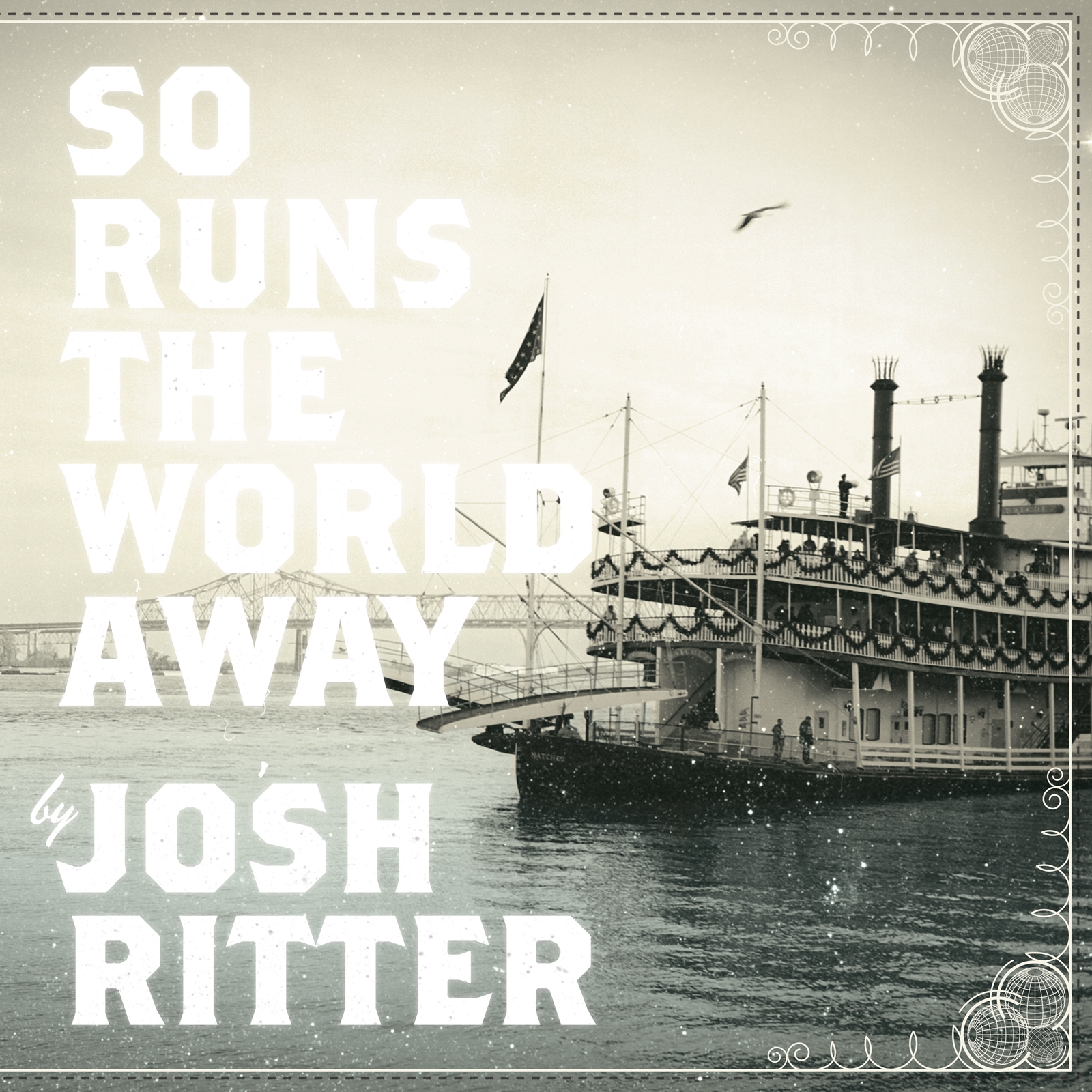 If buffaBLOG had been launched earlier in March, Titus Andronicus' existential Civil War-meets-modern-Jersey epic, The Monitor, would have trampled over any other sonic vintage, but rules being rules, I am happy to go with Josh Ritter's more subdued work of songcraft. From the gorgeous swell of "Change of Time," to the demonic desperation of "Rattling Locks," to the blessed assurance of "Lark," the album is a confident unfolding of life's rich pageant.
Whether constructing cosmologies on "The Remnant" and "Orbital," resurrecting Egyptian mummies on "The Curse," or stacking up corpses in the Old West of "Folk Bloodbath," Ritter's lyrics are as sharp and inspired as his melodies are transfixing. On "Lantern," Ritter impels the listener to "be content inside your questions," perhaps the encapsulating the sum of the album itself, as So Runs the World Away brings its inquiring mind "through the thieves and the rocks" to a place of fortitude and peace.
Favorite Song: The Antlers – "Putting the Dog to Sleep" (2011)
Though Burst Apart contains few tracks that match the revelatory emotional intensity of The Antlers' devastating debut, Hospice, the album's final song is the perfect punch in the gut. "Prove to me I'm not gonna die alone," calls frontman Peter Silberman, as the song's straightforward chords snap and strut over the void of coming night. The track is simple, sad, and, for all its pet euthanizing imagery, stunningly courageous.
Favorite Show: Arcade Fire @ CONSOL Energy Center (2014)
Arcade Fire live is a full-blooded stadium rock experience. The Reflektor tour was accompanied by paper mache heads, TV screen helmets, and plenty of space age silver. The concert I caught in Pittsburgh began with Win Butler and Regine Chassagne crying out to one another from opposite ends of the amphitheater, preforming an ethereal duet as the mythical Orpheus and Eurydice. It ended with both the band and the crowd lifting their voices to the ceiling for an ecstatic rendition of "Wake Up." Arcade Fire's baroque pop spectacle might have been a tin-foil coated display of glittering excess, but it was also driving, delirious, deftly produced entertainment.
Katie Africano (Co-Founder, Graphic Designer)
First of all, it is absolutely amazing and wonderful that BuffaBLOG has been around for 5 years! Thank you to every writer, band, venue and reader that's helped get us here. A special thanks to Billy for asking me to help him start a music blog, Mac for all his incredibly hard work and Mike for all his great new ideas.
Favorite Album: LCD Soundsystem – This is Happening (2010)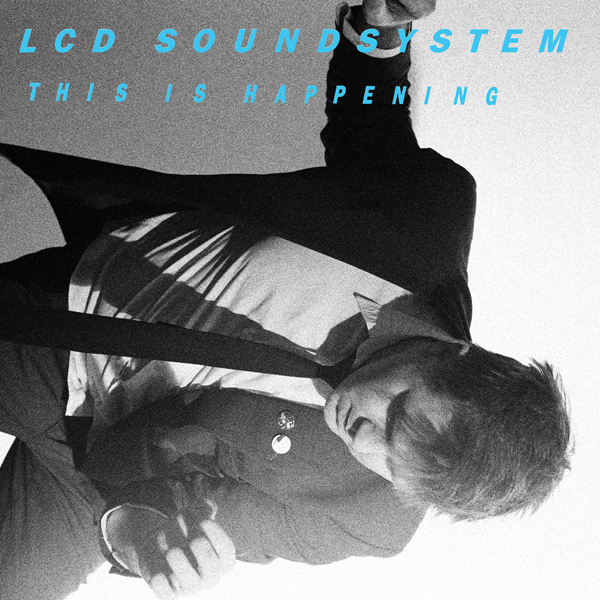 My favorite album from the past five years is LCD Soundsystem's This is Happening. It came out our first year as a blog and is still an album I love all the way through til this day. It even made the number one track for the epic top 100 list Billy and I spent countless hours debating and forming back in 2010.
Favorite Song: The birD day – "Gonna Beg You" (2010)
My favorite song from the past five years has been really hard to pick. Is it something Beyonce? Arcade Fire? Fiona Apple? I decided to go local, since it's what buffaBLOG is all about, and pick The birD day's "Gonna Beg You." It was one of the first local songs I really was crazy about and helped the inspiration for promoting the local music scene. Too bad they left!
Favorite Show: Sharon Jones & the Dap Kings @ Town Ballroom (2011)
My favorite show from the last five years is easily Sharon Jones & the Dap Kings at the Town Ballroom. Not only did I dance for two hours straight, but it was one of the first photo passes we got for buffaBLOG, helping me get closer to my dream job of a music photographer.
The past five years were awesome and I can't wait to keep it going. See you at our birthday party!
Bill Wright (Co-Founder)

Reflecting on buffaBLOG's early years reminds me of a quote from Steven Wright:
"Whenever I think of the past, it brings back so many memories."
In all seriousness, that deadpan-delivering stoner had it right. The last five years have produced an enormous amount of memories. Some bad, most good, but all them a stepping-stone to where we are today.  So without further ado, these are some of my favorites from the first couple years.
Favorite Memories:
One of my favorite early pieces was an interview with Bryce March about being a promoter. It's easy to take for granted how hard it is to bring bands to Buffalo and pay them a decent wage. That piece was one of our first interviews and a true eye opener every local music enthusiast should read if they care about what goes on behind the curtain of every indie rock show.
Our first email from JJJ (Jeremy Jermaine Jerome) was pure WTF. The mysterious email only had around six total words and a link to his latest video. At the time, we weren't quite sure what to make of him so we simply described him as "a mullet wearing, patriotic flag waving Weird Al-Outkast lovechild."  To this day, I'm still not sure if his stage name is Just Ending Now or Jeremy Jermaine Jerome. All I know is that this mysterious character wanted us to spread the word and that I'm glad we did.
The first time we received press passes to a show was a watershed moment. It was for Tokyo Police Club at the Town Ballroom back in 2010. The PR person emailed us to ask if we would be interested in participating in a contest to build some buzz around the upcoming show. The contest involved asking the TPC fans to submit a random challenge to the band (balloon toss, three leg race, that sort of thing.) in the comments section of our preview post. The winning submission would get to meet the group, participate in the challenge and win tickets to the show and in return for our corporation, the blog would also get a couple of press passes.
Up until that moment, we had never thought of ourselves as popular enough to cover a concert for free. We loved seeing concerts and we loved writing about them, but it always felt more like a passion project than an actual job. This offer changed things. Instantly, we felt validated for our hard work. We felt respected and filled with purpose. We weren't bums or concert nerds. We were actual journalists. From that day forward, we began we request our own press passes to concerts. Subsequently, our staff doubled, and our output quadrupled. We were no longer restrained to cover the acts we could afford on our messily minimum wage paychecks. From that day on, the entire Buffalo music scene was ours to report on.
For Part 1 of our staff picks, click here.